How did Ice Cube Press get its name?
"I was writing a short story about a man who makes it to the inside of a mirage in the desert, when he gets in the mirage he spots the Ice Cube Cafe. I liked the idea of a cool place in an unexpected spot.
"There are times I wish I'd picked a more 'professional' name, but I wouldn't change the name now. People like to say how clever it is to name a company after a material like water which can freeze, melt, and change its shape, I kind of like that idea too. Of course, I get a rap song submission now and then too."
Independent Publisher on Instagram
Indie Groundbreaking Publisher
Ice Cube Press
A Midwest Press with Prairie Roots in the Heartland
Celebrating over 20 years in the business is this month's indie groundbreaking publisher, Ice Cube Press. This "one-man operation" (with a few interns) is proud to be of the Midwest and operates with a lot of heart. Publisher Steve Semken describes the founding of the company and how he got his start in publishing:
"After graduating from college I realized I was further away from my dream of being author than when I started college. It was a random lunch break during work one day when I ended up at a small independent bookstore and, while browsing, stumbled upon a book by Wendell Berry entitled What Are People For? I purchased the book, and the way it was written and the topics it covered re-inspired and made me realize I needed to get started writing if I were ever going to.
"Soon after, in 1993, I began a newsletter entitled Sycamore Roots and began my foray into publishing. I grew a subscriber base, but within a year or so after the newsletter begin I published the first Ice Cube Press book. I tell people I genuinely never expected to be in business more than a year. I had a pattern of starting and stopping and trying new things. However, without a degree in writing, business, publishing, marketing, or sales, I am now in my twenty-first year of publishing. I believe it was my creativity that has both kept me going and allowed me to start. I'm a creative writer at heart who happened to start a publishing company."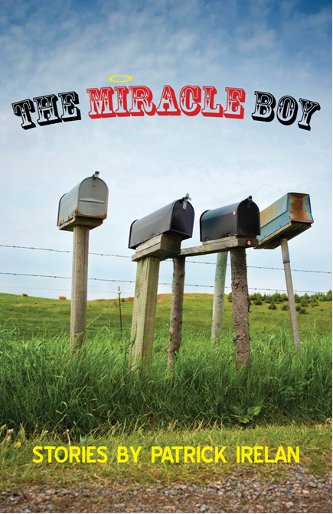 Ice Cube Press has two imprints: Tall Corn Books, which publishes books with "a scholarly or creative focus on the culture of Iowa" and that "deal with real places and people of the land where corn is king," and Ice Tea Books, an addition for fiction as of May 2012 according to the website. The press is also a member of the Midwest Independent Booksellers Association.
If you read through the history of Ice Cube Press on its website, you might be surprised to see the many ways it describes its practice of independent book publishing. The press describes itself as "a literary arts company," "an online book business," and "a literary business." However, no matter the title, the foundation of Ice Cube Press's titles consist of books that focus on the Midwest, particularly the "Heartland experience" of Iowa.
The undeniable value of a personalized touch has not escaped Ice Cube Press throughout the years. "We hand-wrap each order, write thank you notes, drink coffee, and talk about our book projects with our authors. We still fantasize about using a letterpress and wonder why our goofy press name causes so such confusion with booksellers at first," the website reads. It continues, "Using prairie roots as our model for inspiration we continue to find, promote, and expand how we can best live here in the Midwestern land and culture."
In describing what it meant to use prairie roots as inspiration, Semken says,"My goal is to better understand how we can best learn to live in the Heartland of our country. I believe the literary arts can help explain and explore where we live whether through short stories and novels, with poetry, memoirs, or essays. There is a deep understanding to all stories, and like an iceberg, or prairie roots, most of the story is nestled where you can't see what supports it. I like the old saying, 'what's truer than the truth? The story.'"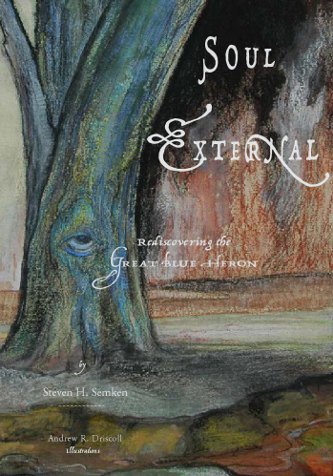 This year, Ice Cube Press is bringing something for every kind of reader. Exploring a variety of genres and mediums, the press describes 2014 as a year of nonfiction, fiction, poetry, magic, myth, illustrations, writing, art—the list goes on. You can also look out for videos, blogs, live events, and author readings to come.
Because so much of the heart of Ice Cube Press beats for the Heartland, for the Midwest, and for Iowa, I asked Semken whether the press publishes solely regional titles. He answered, "Yes, and no. I believe that someone misses the point if they consider me just an 'Iowa' publisher. I have a focus on the Midwest, but sometimes that results in Midwestern thoughts about the rest of the world." He then illustrated that the thematic elements of the press's books have the ability transcend regional boundaries through the human experience.
Semken continues, "The thought of regional is often confused with memoirs about a too specific time and place, of old recipes, or people writing about how great the good ol' days were in such that the writing doesn't step outside of itself. I always strive to find books that are rooted in the Heartland but which have a pulse that beats anywhere you live."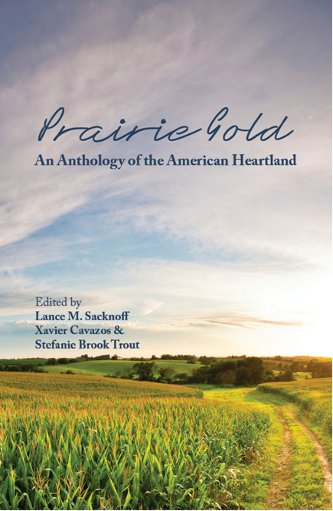 One of the greatest features of Ice Cube Press is its devotion to its authors. Authors have remained at the epicenter of business for this press, in part because of the publisher's own background. "I am an author first in many ways, even though I spend most of my time being a book publisher for others," Semken explains. "I only gradually realized the role of the publisher is taking care of the ideas and the stories that people have, perhaps, put more effort and care in to besides their families. I would never, ever, release a book until the author was happy with their book. I need the authors to be proud of what they've done.
"I'm able to help them by talking over their hopes and dreams. In fact, I see myself as a someone who makes [an] author's dreams come true. I don't always get it right, but when I do, it's a joy to work with an author to see their book get the respect it deserves. I feel really lucky to work with so many great authors; they are what inspire me because they care so much about what I'm doing with them."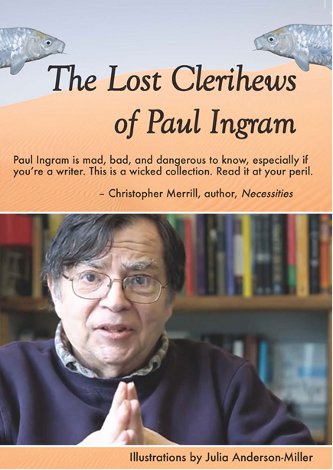 Authors are the focus of every great publishing house, and Semken appreciates that it is with the author that every part of what he does starts. "There are always more things to do, more contacts to be made, but it all starts with an author who has genuinely taken the necessary time to craft, create, and produce good writing and someone who really wants to share their writing."
Award-winning books and authors can be found under Ice Cube Press's wing. What Cheer: A Love Story by Zachary Michael Jack was the finalist for Book of the Year; it took home the silver in the 2010 awards. The Juggler by Jeanette Hopkins and Stormy Mochal was a part of the Midwest Book Awards. In that same vein, Dodge & Scramble was authored by Morgan Grayce Willow, the winner of the Loft-McKnight Award, SASE-Jerome Fellowship, and two Minnesota State Arts Board fellowships. Ice Cube Press's work and authors are being recognized in several categories, and in carrying the soul of the Heartland with them still, accolades are sure to keep coming its way.
When it comes to the bottom line, Ice Cube Press finds a way and leads others to getting the job done—and with refreshing candor. The press's blog offers frank advice on how to write a good query letter, submit a manuscript, and a few other tidbits. Those involved in the recent project, Chasing Weather, have also found a way to get the book published while being honest about the cost of the project itself—the company is crowd-sourcingthe funding for a color print of Chasing Weather on Indiegogo. If you're interested, it looks like the project will be open until April 4.
---
Ariel Bronson is a University of Michigan alumna with a degree in English and communication studies. She is also a recent graduate of the University of Denver Publishing Institute.
---
Comments
---