Library Technology Trends Not Limited to eBooks
The ALA Digital Inclusion Survey didn't just look at eBooks and how they have become more common in libraries. On the contrary, the study was conducted with the goal of assessing just how far libraries have gone in adopting tech-centric improvements across the board. Here are a few other points the survey highlighted.
98% of libraries offer free public access to wireless internet. Just two years ago, that figure was at 89%.
98% of libraries also provide technology training to the public. According to the ALA, these programs include courses on "internet safety and privacy" to instructional classes on coding.
In addition to courses and seminars, technology training is also provided by libraries in less formal fashion. 98% of libraries offer assistance to adults for "completing online government forms," while 97% of libraries help students with their online homework.
Half of all libraries offer programs for entrepreneurship and small business development.
Interested in learning more about the American Library Association's Digital Inclusion Survey? Head to the ALA website to read the full report.
Independent Publisher on Instagram
Tech Desk
From the Tech Desk
New Study Shows That 90% of Libraries Lend eBooks
When most of us think of public libraries, the first thought to cross our minds would be something about the pristine silence of the places, or about the crisp smell of old books. We might even wistfully glance back at our days of participating in summer reading programs during youth years, or even be taken back in time to the days we got our first library cards. Comparatively few of us—if any—would think of public libraries as hubs of modern technology, but based on a new and surprising survey from the American Library Association, that's actually a lot closer to the truth than most would realize.
The ALA study, dubbed the "Digital Inclusion Survey," was done in an effort to see just how much libraries have embraced modern technological trends, specifically electronic publishing. And based on the findings, it seems that nine out of 10 libraries throughout the United States are now offering eBooks for checkout, just as they offer traditional print copies.
That number is up notably from where it was in 2012, when only three quarters of libraries had adopted eBooks in any fashion. It proves just how much the technology has continued to boom and thrive over the past few years, and it answers a question that many were asking when Amazon launched the first Kindle device—and started popularizing the idea of electronic books—back in November 2007. The question was this: what place do libraries and bookstores have in a world where virtually every book that one could hope to read is just a few clicks and a flourish of computer keys away? Evidently, libraries have adapted to the new eBook technologies better than almost anyone ever expected them to.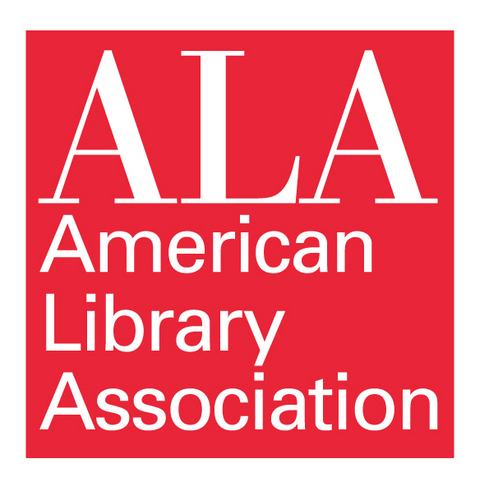 Bookstores, meanwhile, have seen the other side of the coin, in many ways becoming obsolete thanks to the convenience of the electronic bookstores housed on Amazon.com and iTunes. It's not difficult to see why the anonymous big box stores have begun to fold in the face of the equally anonymous, but more convenient virtual stores. The bookstores that are still thriving, meanwhile, are the independent shops with unique personality, flare, and atmosphere. Instead of selling books, one could argue that successful bookstores these days are actually selling the experience of being a passionate book lover.
Libraries, however, are still somehow offering the same service they always have: the opportunity to read old classics or current buzzed-about titles without having to pay for them. The willingness of libraries to adopt eBooks and adapt to the changing whims of readers—and the fact that readers are actually checking out electronic copies of books as an alternative to buying them—is great and surprising news for the book industry because it also offers an alternative to piracy.
One of the biggest problems for the music industry when illegal downloading started becoming popular a decade and a half ago was two-pronged: first of all, record labels couldn't offer a product that competed with the price of "free," which led many listeners to take up piracy as a means of listening to music; secondly, the music industry was unable to conceive of a listening model where they would offer access to songs and albums for free and in a legal fashion. The music industry has found that alternative—arguably too late—with streaming services like Spotify, but the book world has found an alternative much more quickly by looking at a concept as old as books themselves: the library. Libraries might not mean much to publishers' bottom lines, simply because they aren't big moneymakers, but by giving readers a "free" option for reading and enjoying books, libraries might actually be the entities that are keeping the industry in good shape. Sometimes, the oldest and simplest ideas are still the best ones.
So even though many of us think of libraries as old buildings with clock towers and dusty old stacks, there is little doubt that these temples of books are actually a lot more willing to adapt to new technologies than many other outfits. It may still be awhile before the average reader goes to the library to check out an eBook in the way they have, for many years now, gone to the library to sort through shelves of physical books. After all, the idea of sorting through different titles on a computer or in a box of cards is not nearly as appealing as pulling books off shelves and reading their back cover copy on the spot.
Another issues is that, while 90% of libraries may offer eBooks, that hardly means that all of those libraries have substantial collections of electronic titles. It's only to be expected that libraries will need a few years to accumulate comprehensive eBook selections to measure up to their years-in-the-making physical collections. Still, the simple fact that eBooks are making their way in to libraries is comforting, and gives us hope that these age-old fixtures of reading will be around for generations to come.
---
Craig Manning is currently studying English and Music at Western Michigan University. In addition to writing for IndependentPublisher.com, he maintains a pair of entertainment blogs, interns at the Traverse City Business News, and writes for Rockfreaks.net and his college newspaper. He welcomes comments or questions concerning his articles via email, at manningcr953@gmail.com.
---
Comments
---