Indie Groundbreaking Bookseller
The Seminary Co-op Bookstores
A Community that Reads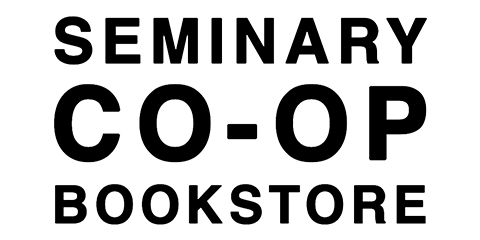 Tucked away in the south side neighborhood of Hyde Park quietly sits one of Chicago's most enduring cultural icons – Seminary Co-op Bookstores. Located within two blocks of one another, these stores have been a part of the community for more than fifty years since the first location opened its door.
Through economic low tides, big box expansion, and internet competition, Seminary Co-op has ultimately endured because of its strong customer support. While many bookstores would rightfully say the same thing, with Seminary Co-op Bookstores it is literal. The "co-op" in their name is not a remnant of a past incarnation of the long lasting bookstore, it is how they have always operated. "While we serve all customers, regardless of membership status, there is an increased sense of community amongst our customers because they literally own a piece of the store," explains Jeff Deutsch, Director of Seminary Co-op Bookstores.
In 1961, seventeen people joined together to create a bookstore in a small basement space that reflected their reading interests. Seminary Co-op Bookstore moved out of the basement decades ago and is now two locations strong with over 50,000 members-or shareholders. This also means major decisions are not left up to a single owner or a handful of investors but a Board of Directors with members serving three year terms. The current Board boasts artists, professors, Hyde Park residents, and members from many other walks of life.
Their Hyde Park location factors into Seminary Co-op's success in maintaining and growing membership. As the Board of Directors reflects, the neighborhood is made of people from a wide variety of backgrounds. Jeff explains this dynamic, "Good bookstores reflect their communities; great bookstores help create them. My predecessors accomplished this – helping to create a community in Hyde Park. What is that community? It values free inquiry, spirited debate and an appreciation of subtle ideas expressed with precision. The Seminary Co-op's front table is a reflection of that ethos."
Anchoring Hyde Park is University of Chicago, which feeds the more academically focused Woodlawn Avenue store. The university not only draws many fascinating authors and presenters, it also is home to many. This connection allows Seminary Co-op to feature a different offering of readings and discussions than most bookstores.
More than just University of Chicago, Hyde Park is a vibrant and diverse community and the Co-op's 57th Street Books is more a reflection of the neighborhood as a whole. Opened in 1983, this location focuses on children's books, cookbooks, travel guides, mysteries, and science fiction. As with the Woodlawn Avenue Store, the staff at 57th Street are a beloved part of their community and an invaluable resource for finding residents' next favorite read. Featuring displays with titles like "Protagonists Who Need An Aspirin" and "Because Of Course the Hot Guy Has Supernatural Powers", they make browsing for books even more fun.
Currently, Seminary Co-op Bookstores membership goes for $30, or three shares. With membership comes the chance to earn special discounts with purchases that accrue $100 or more. More importantly, membership also ensures an institution will always be there to support the community and the diverse interests it serves. As the Co-op states, "We maintain that bookstores play a critical role in any community by providing a space of enrichment and camaraderie, as well as allowing for the magic of the serendipitous browsing experience."
In a digital world with more people in the industry fearing for the printed word, what does the future look like for a community owned bookstore? "In terms of future growth, we would like to continue to enhance our cultural and community value," Jeff explained. "The best measure of this will be defined by our ability to persist without changing our fundamental character...We are lucky to have such a strong community that will stand with us and prove that there is still a place for repose, thoughtfulness and human interaction."
---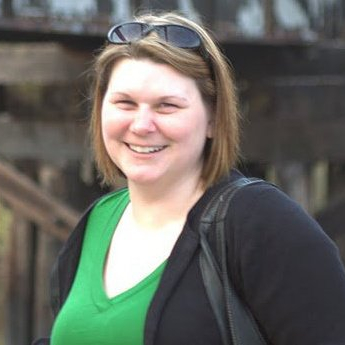 Amy Shamroe is Festival Director and Awards Coordinator at Jenkins Group. She has spent most of her adult life working in, with, and around books. Though she started her career as a bookseller, for the past eight years she has worked as a Jack of All Trades for the Awards. In her spare time, Amy enjoys traveling, sits on her local library's Friends Board, and keeps a blog about what she reads (when she remembers to update it).
---
Comments
---