Want to Know More?
"I came into publishing through the back door, or so I've been told. I had been an actor/singer working my way through auditions and touring in New York City. On a return trip to home base I was offered a temp job at Disney Publishing. One thing led to another and I ended up working for the Associate Publisher who asked me to work with a freelance publicist on the launch of an African American imprint, Jump at the Sun. From there I moved on to a job at Putnam where I represented authors like Catherine Coulter, Robin Cook, and Sallie Tisdale; to Bloomsbury Publishing, where I started the publicity department in the U.S. office. I was the Associate Director at Little, Brown for a few years and became Director of Publicity at Miramax Books, and eventually VP, Director of Publicity at Henry Holt and Company. In my executive roles I was responsible for planning entire seasons of campaigns as well as helping to determine what titles we should be publishing. I've been on my own since 2009 and I started my company in 2011."
—Claire McKinney
Below are two of her most popular blog posts, but you can view more at www.clairemckinneypr.com/blog.
Publish, Release, Launch: Some of the What and When of Book Publishing
Publishers Weekly: Do You Know What a Book Publicist Does?
Independent Publisher on Instagram
Feature
Publicity 101: Q&A with Claire McKinney
Creative Campaigns, Common Mistakes, and How to Set Yourself Up for Success
Claire McKinney, founder of Claire McKinney PR, has not only worked for some of the biggest publishing houses in the world, but she's also worked with some of the biggest authors: James Patterson, Catherine Coulter, Deb Smith, Gretchen Archer, Drusilla Campbell, Della Reese, and Kristen Gore…to name a few.
This month, Claire talks about how to approach a book campaign, the common questions authors have, and what indie and self-published authors can learn from the writers gracing the New York Times bestseller list. So whether you're writing your first book or you've done PR for a dozen titles, check out what Claire has to say below.
IP: How do you approach a new book campaign? Perhaps you could note a few of the things you always do and a few "think outside the box" ideas.
CM: I approach a new campaign in a couple of different ways. First of all my philosophy is that no two books are exactly the same and therefore should be evaluated for promotional potential on their individual merits. I think I learned this when I worked on kid's books because I used to get features and national media for the authors on a pretty regular basis, and that wasn't the norm for kid's books. I pitched everyone, not just the "kid's media," and it seemed to me that limiting a book to a genre when considering how to market and publicize it was not necessary and even a detriment to the book's success.
I read the book and talk to the author about all of the different angles we might pursue. If it's a novel, I consider what the non-fiction possibilities might be for promotion—rather than depending on reviewers I like to consider whether the subject matter is able to be pitched "off-the-book" pages. I determine whether we are presenting a new idea or trying to bring new insight to something already established. I consider what kinds of venues would work best for events, where there is a "built-in" audience like an author series at a library, cafe, bookstore, museum, association, etc. I've taken to calling this process an analysis or diagnostic where we evaluate the book and ALL of its parts including the author, audience, subjects, etc.
IP: How can self-published authors set themselves up for success, especially in a crowded book market? What tools and techniques do they need?
CM: The main thing I can say to self-published authors is to make sure their books are as professional looking as possible. Editors, interior book designers, and jacket designers can create a product that will keep you from getting cast aside because the book looks "self-published." I am on a crusade to get the same level of media attention for all books regardless of how they are published. A good book is a good book, why should it matter how it came into the world. But like they used to tell us actors going to auditions—wear clean clothes, be on time, and be prepared.
IP: Can you think of a particularly successful book campaign for an indie or self-published author? What set that book and the promotion apart?
CM: We have been working with a debut novelist recently who has had a very good campaign for a bunch of reasons. For one thing he did his own homework and started an online presence for himself prior to publishing the first book. He also got an editor and jacket designer. On our suggestion he hired a book designer who laid out the interior to look perfectly professional and he put his own press together with a logo we designed. The book is a mystery, which also helped because there is an audience of mystery lovers online who can be reached directly. We had to send his book to Publishers Weekly through their PW Select/Book Life program because he was self-published, but it was selected for a full review—and received a STAR! He invested in a Kirkus review as well, which was also quite good. These attracted interest from the film industry and foreign publishers.
We were able to pitch the people who love mysteries and novels, but we were also able to pitch radio and television because the book dealt with a medical angle that was provocative. So he ended up with a full range of media from regional glossy magazines, to newspapers, to blogs, websites, radio, and even a local television show. After all of this we were accepted for a book promotion on Book Bub which is a bargain book site and direct marketing tool. He ended up in the top 100 on Amazon e-books and sold thousands of books. Ultimately we had a good book and a very motivated author who had the time to devote to promoting.
IP: What can indie and self-published authors learn from bestselling authors in terms of book promotion, or how can emerging authors adapt strategies used by bestselling authors?
CM: Here's the main thing—there are no overnight successes (or nearly none). In his book Outliers, Malcolm Gladwell explains that the people who seem to be super special and talented at what they do did not just come into the world that way. He says that most of the time it takes an average of ten years of work at a specific craft or endeavor in order to be successful at it and if you look at the people who are held above the rest you will find those years in their backgrounds.
Same goes for authors. E. Lynn Harris sold books out of the trunk of his car before becoming a bestselling Random House author. Robert Dallek, an academic who wrote very important presidential biographies, didn't make a million dollars until his fourth or fifth book. James Patterson didn't start out writing a dozen books a year across different genres. He planned a strategy that has since been copied with some success, but he invested time, money, and his own team to meet his goals.
IP: What are some of the most common questions you get from authors when it comes to promoting their books? What do you tell them?
CM: The most common question has historically been "what about Oprah"? Even without a daily talk show to pitch, I still get that inquiry for fiction and non-fiction. I have to tell people that Oprah is about exposure and getting noticed, especially these days. There just isn't a clear pitching road to the show. Also, just because you get on Oprah or on her network, doesn't mean you are going to boost your sales. I've had people on the show who haven't necessarily been able to directly promote their books and therefore the results from the show were nil.
Next question is about setting up events in bookstores, and I tell people that they should be clear on the realities of book events. Sometimes there may be 1 person in the audience. Other times there could be more. For independently published authors, stores will often sell the books on consignment but won't stock the books regularly in the store. I also suggest that they pull together the list of stores in their respective areas so I know which ones are popular in the neighborhood. I know all of the big independent and corporate stores, but I realize that there are others out there that do a great job with local talent.
IP: What are two or three of the most common mistakes you see people make when promoting their books? How can they avoid these errors?
CM: In the world of self/independent publishing there is still terrain to be explored for the first time, so its difficult to talk about mistakes when so many people are being courageous in getting out there to market their books. I will say, and I've heard this from colleagues as well, that you need to value the little things that happen and not become fixated on the brass ring. You really don't know when you will get that "big break" whether it's a sales number or a traditional deal or a national media booking. And while it is important to have goals, to undervalue bloggers, local papers, your local library, regional media, etc. is a mistake. There can be a lot of little things and they add up. Plus which they give you the practice you need so when you do "hit the big time," you'll be ready :)
---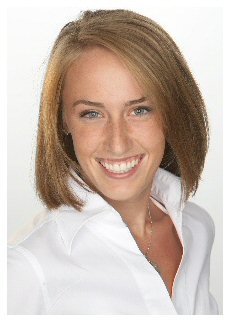 Jillian Bergsma Manning is a contributing editor for Independent Publisher. She graduated from the University of Michigan with a degree in English. She welcomes any questions or comments on her articles at jbergsma (at) bookpublishing.com. Follow her at @LillianJaine.
---
Comments
---