Indie Groundbreaking Publisher
Brindle & Glass
Canadian Books with a Literary Focus
Brindle & Glass was named for the quirky appearance of a beloved "Catahoula Leopard hound named Paddington (Paddy) Foran with brindle fur and one glass eye," and the books they publish are just as unique. From Her Voice, Her Century by David Cheoros, Karen Simonson, and Debbie Marshall, a collection of four plays featuring daring little-known women from the Canadian west, to Things Go Flying by Shari Lapena, a contemporary comedy in which a man is haunted by his dead mother, Brindle & Glass has nearly ninety titles in print and a mandate to publish a diverse list of fiction and literary non-fiction.
Co-founded in 2001 by Ruth Linka, Paddy's owner, and Lee Shedden, Brindle & Glass began with the publication of plays and historical non-fiction before expanding into memoir and literary fiction. In 2003, Brindle & Glass earned the "Emerging Publisher of the Year" at the Alberta Book Awards. The publishers moved from Edmonton, Alberta to Victoria, British Columbia when TouchWood Editions acquired Brindle & Glass as a literary imprint in 2007. Pat Touchie, who bought Horsdal & Schubart in 2000 and renamed the press TouchWood Editions, continues to oversee the publishing programs as Publisher Emeritus. Taryn Boyd became Associate Publisher at Brindle & Glass in January of 2014 after working as the education and engagement coordinator at the Literary Press Group, as well as managing editor at Whitecap Books. She explains her goal for the press is "to introduce readers to talented new voices. We want to be the publisher who recognizes amazing talent and supports, develops, and promotes it."
What sets Brindle and Glass apart from the pack is their dedication to promoting their publications. Beyond striving to attract the interest of the large media publications in both Canada and the US, including National Post, Globe and Mail, Vancouver Sun, Toronto Star, Kirkus Reviews, and Publishers Weekly, Brindle & Glass finds smaller outlets that showcase each individual work by placing it before a particular audience.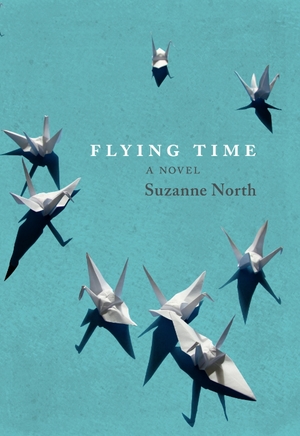 Tori Elliott, Marketing and Publicity Coordinator at Brindle & Glass describes a recent scenario where she worked to find a market that suited the content of a specific book: "For instance, Flying Time by Suzanne North," winner of the Saskatchewan Book Awards 2015 Book of the Year Award, "follows a young woman on a life changing journey from California to Japan as relations between Canada and Japan were becoming more and more inhospitable. She makes the trip in a Pan Am Flying Boat, so we contacted museums and associations that were interested in that facet of the story and had a great response." Elliott explains, "We try very hard to make sure that our books are on the desks of the people who will really care about them, and who are really interested in them."
Only Canadian authors are considered for print and the press has earned funding from the Canada Book Fund, which according to their mission statement, strives to "encourage collective projects with a dedicated focus on promoting Canadian history titles." Brindle & Glass has published everything from plays and memoirs set in Canada to the children's book series, Courageous Kids, which explores Canada's history through the eyes of the children who experienced it.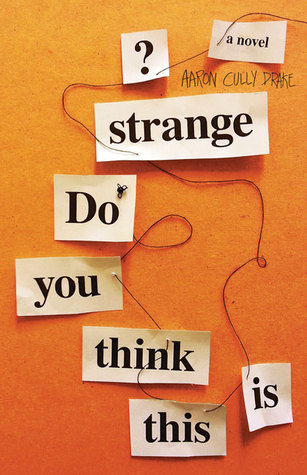 Do You Think This Is Strange? by Aaron Cully Drake was Boyd's first acquire as Associate Publisher of Brindle & Glass, and she writes: "I'm quite excited that it has been getting some great reviews in Canada, and we're hoping to see some in the near future for it in the US. It's a wonderful debut novel about a seventeen-year-old autistic boy with problems, but the take-away message is that this kid's problems aren't the result of his condition—autism is not a lens through which all of an individual's actions can or should be explained." Described as "the antidote to The Curious Incident of the Dog in the Night-Time," by The Globe and Mail, Drake's debut novel was released on May 1, 2015.
As for upcoming novels, "Next spring we have two titles that we are very excited about," writes Boyd. "The first is In This Together, a collection of true stories of reconciliation by fifteen contributors who are journalists, writers, academics, visual artists, filmmakers, a city planner, and a lawyer. They are indigenous and non-indigenous individuals from across Canada, and they look at their own assumptions about race and racial divides in Canada and experiences under a microscope in hopes that we, as a public, will do the same."

"The second is Mom, You Can't Read This, a travel memoir from S. Bedford about the year she and a friend spent travelling and backpacking from Africa, to Vietnam, through Indonesia, and Malaysia. Her tales are humorous and self-deprecating, and refreshingly candid."
Brindle & Glass has earned their niche in publishing through their dedication to sharing unique, poignant, stories. The press seeks to connect readers to authors and their stories, whether humorous or heartbreaking, in hopes that new voices find eager ears.
---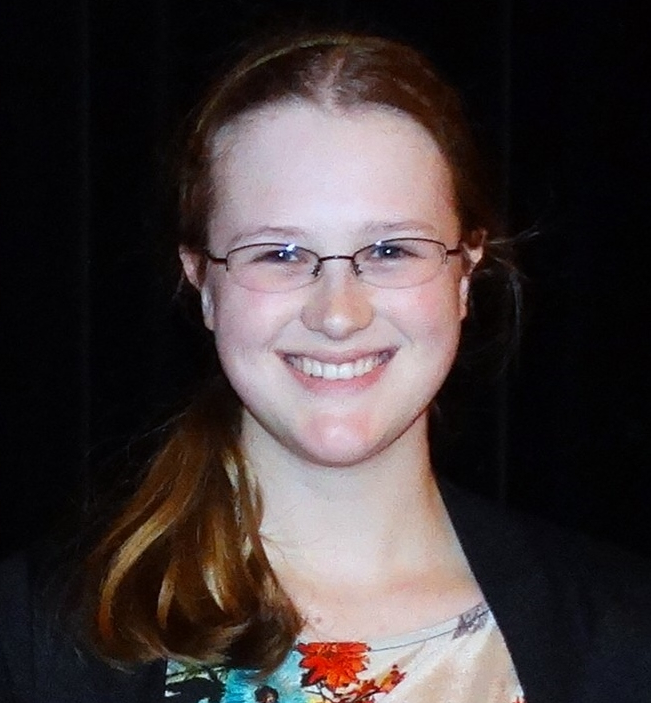 Anais Mohr is a senior at Central High School in Traverse City, Michigan. She is a member of Front Street Writers, a program where high school students are coached in a workshop setting by professional writers. She loves to read fractured fairytales and middle-grade fiction.
---
Comments
---