WHAT IS A LITTLE FREE LIBRARY?
A Little Free Library is a free book
exchange. It belongs to everyone,
and everyone can use it!
TAKE BOOKS
If you see something
you would like to read, take it.
When you're finished, share it with a
friend, bring it back here, or leave it
in another Little Free Library.
GIVE BOOKS
It's up to everyone to keep the
Library full of good reads!
Bring books to share when you can,
and continue being a friend of
Little Free Libraries everywhere!
LEARN MORE
Independent Publisher on Instagram
Indie Groundbreaking Bookseller
Little Free Libraries
Books for Everyone, Everywhere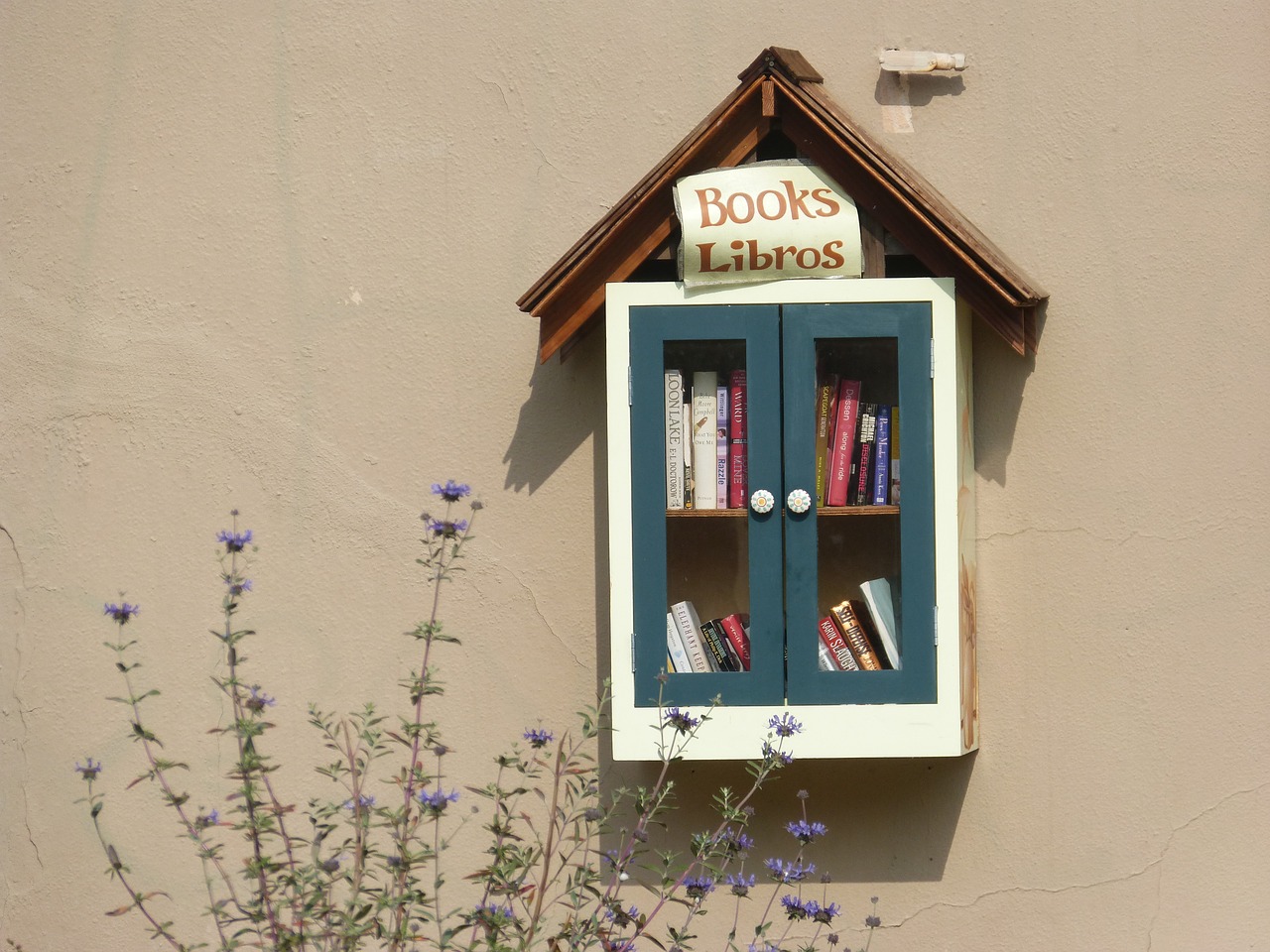 There are a lot of great independent bookstores out there we all love to support. But what happens to books after they are bought and read? While many find their way into used bookstores or thrift shops, two men in Wisconsin have come up with a new idea that is changing the way people think of community.
In 2009, Todd Bol built a unique tribute to his mother. The Esther Bol Memorial Library in Hudson, Wisconsin became the first ever Little Free Library. The small replica of a single room schoolhouse was filled with books and open to the public with a sign reading "Free Books." At the time Bol had no way of knowing he had launched a global phenomenon.
Rick Brooks of University of Wisconsin-Madison saw the library after the two men met and began discussing social projects. Bol and Brooks decided to expand on the unique project, drawing inspiration from Andrew Carnegie's support of thousands of libraries around the country and the efforts of Miss Lutie Stearns, a librarian who traveled through Wisconsin with her little libraries in the late 19th-early 20th century. They applied ideas from other influences like grassroots organizations and the "Take a Book, Leave a Book" philosophy, deciding their mission was to create free libraries to encourage literacy anywhere.
By 2010, the program had spread from Bol's Hudson, to Madison. To generate interest, Bol initially offered them free, until the demand outgrew his ability to do so and he brought in Amish carpenter Henry Miller as his head craftsman. By the end of 2011, the number of Little Free Libraries had grown to 400 across the United States. Little Free Library became a nonprofit corporation in 2012 committed "To promote literacy and the love of reading by building free book exchanges worldwide and to build a sense of community as we share skills, creativity and wisdom across generations."
Sadly, LFL founder Todd Bol passed away unexpectedly in 2018. Soon after that tragedy, the Todd H. Bol Awards for Outstanding Achievement were created to honor Bol's memory for years to come. Bol said: "I really believe in a Little Free Library on every block and a book in every hand. I believe people can fix their neighborhoods, fix their communities, develop systems of sharing, learn from each other, and see that they have a better place on this planet to live." Read more about the awards and each year's winners and see their photos here: LittleFreeLibrary.org/todd-bol-awards

Today, there over 100,000 registered Little Free Libraries. You can find at least one in every state in the United States and in 70 countries around the world. Some of the more interesting and unique are featured in Coffee House Press'
The Little Free Library Book
.
The Little Free Library movement came to us at a very important time. Studies show most American kids are not reading enough, and that the more books in or near the home, the more likely a child will learn and love to read. So, the Little Free Library started the Impact Library Program, providing no-cost Little Free Library book exchanges to communities where books are scarce. They have granted more than 1,500 libraries through this program. See more HERE.
Little Free Library also works with numerous organizations to promote literacy through grants and initiatives. A recent grant from AARP led to the creation of the Friends Through the Years program. The program paid for Little Free Libraries to be placed in with older adults who live independently or mentor children. "Little Free Library seems to have an uncanny ability to open conversations with all generations," Bol told AARP. "It's connecting with the community, and at the end of that connection is a book."
Los Angeles and Minneapolis Police Departments are among the first to participate in Little Free Library's Kids, Community, and Cops. Recent research by the Department of Justice has shown that low literacy is strongly connected to crime and delinquency. The U.S. Department of Education found that two-thirds of children who cannot read proficiently by the end of fourth grade will end up in jail or on welfare. In these communities, the police are using the program to set up libraries throughout low income neighborhoods which often have as few as one book per 300 children available. While troubled relationships between police and citizens are often in the media spotlight, these departments are using the Kids, Community, and Cops to engage children and present officers as more than people who only come around when there is trouble. "Kids often interact with police only when something sad or scary happened. We hope Little Free Library will help residents and police get to know each other a little better because books are a good conversation starter," explained Minneapolis Police Chief Janeé Harteau.
So, are you thinking about becoming a steward (someone who curates a Little Free Library) and want to know the rules? Essentially, there are not many. You can build one yourself or order a kit from Little Free Library. There is no set design and stewards are encouraged to find themes or designs that fit their personalities or neighborhoods- just be sure they are waterproof and have clear doors so people can see the books. If you do build one yourself, you can register it so neighbors using the World Map can find your library. After it is built, you put the first collection of books in and a notebook so users can communicate and you are ready to go. Books can be from your personal collection or collected from anyone who wants to help out. If you lack the funds or skills to start one but are interested, potential stewards are encouraged to reach out to local groups like 4H, Boy/Girl Scouts, or any other group that might be looking for projects.
"Our vision is a Little Free Library in every community and a book for every reader," says the LFL website. "We believe all people are empowered when the opportunity to discover a personally relevant book to read is not limited by time, space, or privilege."

* * * * *
---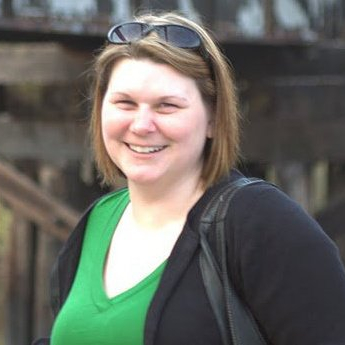 Amy Shamroe is Festival Director and Awards Director at Jenkins Group. She has spent most of her adult life working in, with, and around books. Though she started her career as a bookseller, for the past eight years she has worked as a Jack of All Trades for the Awards. In her spare time, Amy enjoys traveling, sits on her local library's Friends Board, and keeps a blog about what she reads (when she remembers to update it).
---
Comments
---