Indie Groundbreaking Bookseller
Indie Book Leaders
Groundbreaking, but Community Rooted
As the Independent Publisher Book Awards contest celebrates 20 years, it is also a good time to look back at some of the most respected and established independent bookstores featured as our Indie Groundbreaking Booksellers. After all, independent bookstores are often a crucial ally for the independently published authors in their areas. Here are five of such stores leading the local, independent resurgence.
Politics and Prose: Washington, D.C.
For over thirty years, Politics and Prose has been the landmark bookstore in America's Capital, attracting everyone from tourists to Presidents. Their laden schedule of literary events is just as varied with a mixture of fiction's top names as well as academic and political heavy hitters. This is still a community store though; Politics and Prose hosts numerous local book clubs and even trips for D.C.'s book lovers to make new connections.
Read the original article here.
Anderson's Bookshops: Naperville, IL
For over 140 years, the Anderson family have been selling books in one way or another to the people of Naperville. Becky Anderson's great-great grandfather sold books at his pharmacy in 1875 and since then the family shop has grown with the now-suburb of Chicago. Even as major chains moved into the area, Anderson's Bookshop has weathered the storm and come out even stronger; the family has expanded to two more locations. As well as being a stop for many authors' national tours, the shops keep locals coming by remaining committed to the community itself. Through outreach programs and partnerships in the area, Anderson's Bookshop, and its expanded locations, is still as local as they come.
Read the original article here.
Prairie Lights: Iowa City, IA
Event before Prairie Lights was a bookstore, its current location was a literary hotspot. Writers like Langston Hughes and Robert Frost attended a literary society at the space. Though Iowa might not be most people's first thought when they think of a writing hub, those people are probably not aware of the University of Iowa's Writer's Workshop. Bestsellers like Erin Hilderbrand, Nathan Englander, and Meg Wolitzer - to name a few - likely browsed at Prairie Lights, as so many students do everyday. Prairie Lights has become as much an institution as the academic programs that surround it.
Read the original article here.
Parnassus Books: Nashville, TN
Though a fairly new bookstore compared to others on this list, you would be hard pressed to find one that has made more of an impact. Bestselling author Ann Patchett and publishing veteran Karen Hayes caused quite a stir when they announced they would be opening an independent bookstore on the heels of Borders Books' disintegration. Amidst cries of "brick and mortar are dead," Parnassus Books thrived, in part due to its location in the same city as Ingram and Book Page. The owners' connections certainly don't hurt, as they have made Nashville a regular stop for bestselling authors of all stripes. Music City is definitely a full fledged Book City now.
Read the original article here.

City Lights: San Francisco, CA
When people talk about storied independent bookstores, City Lights is among the first mentioned in conversation. City Lights opened in 1953 and published Ginsberg's Howl in 1955, cementing itself in literary history. It was a home for the Beats and like-minded people and continues to foster artists and readers who don't always want to follow the straight and narrow. Thankfully for readers living in and visiting San Francisco, City Lights' dedication to art, literature, and social justice is still resonating with book buyers and looks to do so for decades more to come.
Read the original article here.
---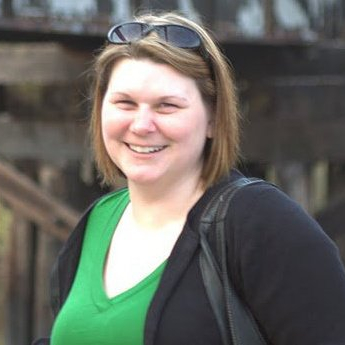 Amy Shamroe is Festival Director and Awards Coordinator at Jenkins Group. She has spent most of her adult life working in, with, and around books. Though she started her career as a bookseller, for the past eight years she has worked as a Jack of All Trades for the Awards. In her spare time, Amy enjoys traveling, sits on her local library's Friends Board, and keeps a blog about what she reads (when she remembers to update it).
---
Comments
---