About Author Peter Robertson
Peter Robertson's trilogy, Permafrost, Colorblind, and Mission, has served as the launching pad for Gibson House Press.
"The first book, Permafrost, is set in northern Michigan," Deborah explains. "The second, Mission, is set in Boulder, Colorado, and the final book in the trilogy, Colorblind, is set primarily in New Orleans. All feature the protagonist Tom, who is a semi-retired businessman with time on his hands and a bit of wanderlust. In each book, someone disappears, and Tom gets drawn into uncovering what happened. Meanwhile, his business partner is left to do all the work in their joint ventures."
Peter has enjoyed his time in the spotlight, but he is excited to see Gibson House Press grow. "The level of control we have experienced doing this ourselves has been liberating," he explains. "I've enjoyed writing all three books, which was expected, but the marketing and promotion has also been a lot of fun. I'm happy to talk, and I like being able to have an active part in the process of selling what I create. It's nice being the only client but truthfully I'd like Gibson House to have other authors so that it didn't feel so much like a vanity project."
Peter's books are available on the Gibson House Press website.
Independent Publisher on Instagram
Indie Groundbreaking Publisher
Gibson House Press
On the Road to Independent Publishing
When Deborah Robertson founded Gibson House Publishing in 2012, her first publication was her husband's manuscript. After publishing two more novels in his series, she is working to expand the renamed Gibson House Press into an "independent press that fosters and promotes the work of musician-novelists."
With an English degree from University of Michigan, Robertson loves literature, though she never delved into fiction writing herself. "I had hoped to move to the east coast and work at one of the big publishers, but that didn't pan out," Robertson explains. "I found a job in Chicago working for a book review magazine for public libraries and loved it." She took on projects at the national level for the American Library Association as a public information officer, coordinating national campaigns. After earning her degree in library science, she dove further into the library world. As the Director of the Public Programs Office for the ALA, Robertson organized book discussions and endeavored to place authors in library programs and events. The next natural step for Robertson, who has plenty of editorial experience under her belt, seemed to be creating her own press. "Doing this work," Robertson reports, "I've met so many interesting and accomplished people—scholars, poets, fiction and nonfiction writers. I've always been a book and author groupie."
The idea solidified when she decided to publish one of her husband's manuscripts. "Peter had written several novels, none of which had been published, although one had gotten close with a mainstream publisher. Once I got the idea that there was nothing stopping me becoming a publisher and I had enough of the skills and contacts to experiment with it, I dug out the best one of Peter's manuscripts and asked if I could publish it." After Robertson received reluctant permission, she set to work editing. Since the first book, she has taken projects into her skilled hands "with help from a cast of talented freelance designers, editors, advisors, colleagues, friends, and family. Originally [her] daughter, an advertising major and part-time graphic designer at the time, did all the design work for the books, website, logo, promotion and press pieces." After the book was published, when Peter "saw the finished product... and people read it and told him how much they liked it, he came around. In fact he was quickly inspired to write a sequel, and then another!"
What sets Gibson House Press apart from the rest? Each of the books they publish have been written by a musician or artist. This quirky mission stems from Robertson's time in the library: "I'm reminded of when I worked with authors in library programs. The very best presenters were often the ones who were also college professors or teachers, because they were experienced and comfortable with an audience. The same is true for musicians, plus they already have a platform and fans. Songwriters are great storytellers, so why wouldn't they be great novelists?" Her strategy is smart; uncovering an untapped niche in the publishing world is often key to becoming a successful publisher.
Expanding Gibson House Press to accommodate more authors has been the greatest challenge for Robertson so far. "Finding the time to do everything when I also have a full-time career," she explains, has been rather difficult. She is still the director for the Public Program Office at the American Library Association and "finding the right specialists to help, from legal and accounting to web and book cover designers [and] finding ideal authors," is a juggling act. Despite the challenge, Robertson has been pushing forward.
According to Robertson, the most important elements for prospective authors are a manuscript, "great fiction that I can champion, and a willingness to engage with readers." Although she is open to both published and unpublished authors, Robertson prefers to work with unpublished authors to help cultivate and advance their careers, hopefully publishing multiple works. "I have been talking with three prospects whose work interests me. Two are… touring, songwriting musicians and one is a journalist. In the broadest terms, the work ranges from the first in a mystery series to a road novel with elements of magical realism to a coming-of-age novel." She hopes to publish an additional author by fall of 2016.
In the next five years, Robertson hopes "to discover and publish at least five new authors and be recognized as an independent press that fosters and promotes the work of musician-novelists." In order to reach her goal, she has been "working on identifying other prospective authors and 'professionalizing' the rest of [her] business." Robertson writes, "I've spent six to nine months just reaching out to people at other small presses, university creative writing and arts programs, music people, marketing consultants in the book world, whoever I can think of to get my idea out there and make connections to find the right authors." She has also consulted "the Small Business Development Center at a nearby university; developed an author contract template with an intellectual property attorney; found a small business accountant; and hired a professional book cover designer and other design professionals."
Working from home has been relatively easy for Robertson. She has a home office and a spare room to keep books. So far, her collaborators have worked remotely or met with her either in coffee shops and offices or visiting her at home. Though she is not there yet, Robertson considers an office space and a location where people would come in to work on a daily basis as a potential reality in the next few years.
Robertson plans to continue editing "in the short term, but also hire a copy editor/proofreader" to ease the stress. "A journalist friend copyedited Colorblind, which was a great help," writes Robertson. "I will definitely hire a copyeditor in the future... As the company grows, I would ideally hire an editor, and a marketing specialist, as well as design and production freelancers as I do now."
Her distribution strategies and promotional campaigns are changing as well. She has been working with CreateSpace for print, Kindle and Smashwords for e-books, and Partners East and Brodart for distribution, but streamlining the process through IngramSpark is the next step. Drawing on her extensive background in coordinating author events, Robertson has launched Gibson House books with tours, social media campaigns, and library convention appearances. She also emphasizes the importance of being involved in the publishing community: "Networking is everything. You have to always be open to meeting people, listening to people, hearing ideas, being open-minded, making the connection from one person to the next to the next. Never underestimate the mavens."
Robertson's vision for Gibson House Press is what every publisher dreams of: "to publish two to three new titles a year and to have the authors I publish get great reviews, win awards and recognition, and sell lots of books!" As she invests in the future of her press, Robertson strives to "connect literary fiction with curious and discerning readers by fostering and promoting individual writers and their work." With new authors, marketing, and ideas, Robertson is well on her way to creating a trademark independent press.
---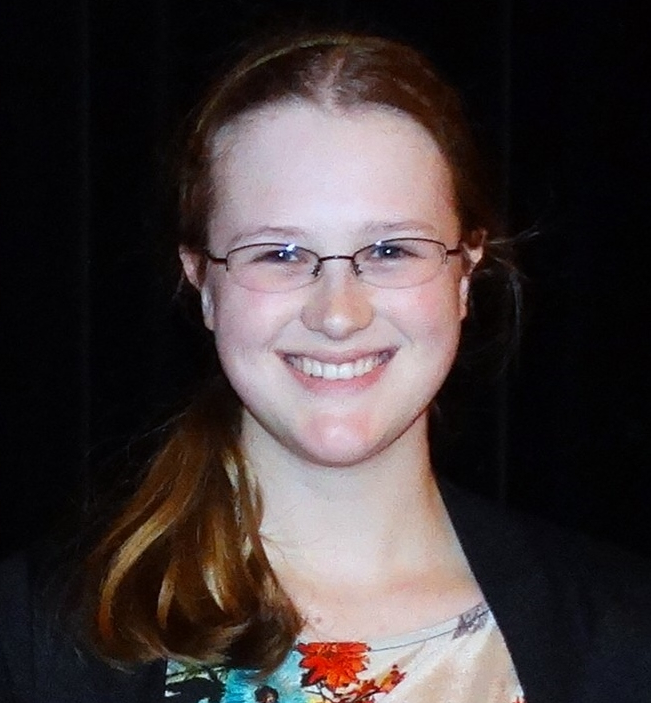 Anais Mohr is a senior at Central High School in Traverse City, Michigan. She is a member of Front Street Writers, a program where high school students are coached in a workshop setting by professional writers. She loves to read fractured fairytales and middle-grade fiction.
---
Comments
---