Indie Groundbreaking Publisher
Two Dollar Radio
Books Too Loud to Ignore
Two Dollar Radio, the movement revolutionizing and trailblazing a new breed of indie publishing, celebrates a decade of blazing originality this year with an expansion into film. The powerhouse duo calling the shots have no intention of stopping there. Eric Obenauf and his wife Eliza Wood-Obenauf strive to knock people off-balance with every subversive publication. Based in Columbus, Ohio, the movement has gained momentum and accolades as a fierce voice willing to take risks that corporate publishing wouldn't dare. IP got the chance to speak with Eric Obenauf on Two Dollar Radio's success and upcoming plans.
IP: Tell us about yourself and the origin of Two Dollar Radio.
Eric: I was born in 1981 in a small town in Ohio. My dad ran a greasy spoon and my mom was co-executive director of a non-profit folk dance company that performed songs and dances from the former Yugoslavia. Just after the turn of the millennium, I was living with my wife, Eliza, in San Diego, realizing that the books I most enjoyed reading – the offbeat, grittier material – was not being published by the mainstream, corporate presses. I found myself at bookstores searching for spines that bared logos from presses I admired. I stumbled randomly into a book by Andre Schiffrin, the former publisher at Pantheon, called The Business of Books, that chronicles the great ideological shift from post-World War II era publishing to the '90s, when "International Corporations Took Over Publishing and Changed the Way We Read." The confluence of events was the inspiration for wanting to start our own publishing venture.
We got the name from an old drunk where I was bartending. I was trying to ignore him cause he was shitcanned, and he knew it, so he said: "Don't mind me, I make more noise than a $2 radio." The name clicked, and that's what we've set out to do: publish books too loud to ignore.
IP: Two Dollar Radio prides itself in being a "family-run" publisher. What is it like to run press with your family and has it changed your relationship with each other?
Eric: It's convenient, and there's no bullshit. We hold each other to very high standards and aren't afraid to speak our minds or tiptoe around any particular subject. Eliza and I talk in shorthand a lot of the time. It has hijacked our lives somewhat, to where when we're out hiking in the woods we're all of a sudden talking about cover design or what we should do differently with the website. In many ways, it's made us closer. Eliza and I respect each other in a special way, I think.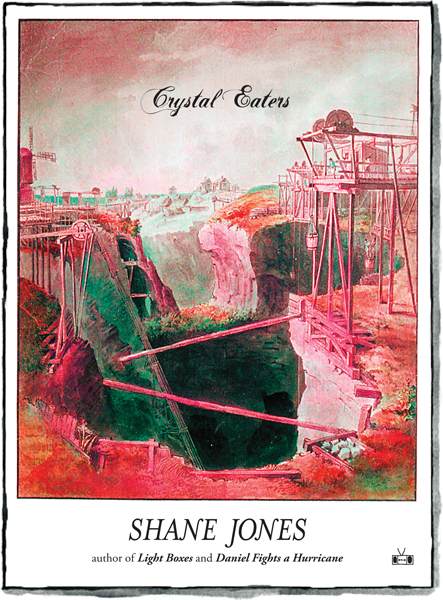 IP: Two Dollar Radio has a very distinct look and feel. How do you achieve such a signature style?
Eric: Eliza and I handle all the design, and it jives with our aesthetic sensibilities. From there, it's just a matter of consistency. Brand is something we've been cognizant of from the start. I like the old Grove Press, and how they had sort of a house style. Since we only have one acquiring editor (myself), if you like one of our books you'll probably dig them all. So it was important to us to make that distinction.
IP: You are a very forward movement, how do you set yourselves apart? (the Street Team, the Tattoo Club etc.)
Eric: Publishing news is typically boring and hyperbolic, maybe in part because publishing is such a slow process and there's a need for many in the media for urgency. I realized that with the Recession and the much-hyped "Death of Print" that never came. It's a matter of influence, too. The individuals who were doing cool shit that I admired were most often indie record labels or punk bands. There was a connection and a conversation with listeners that seemed to be happening for them that traditional publishing wasn't bothering to engage in. I also liked the spirit of their enterprise. Drag City or Jagjaguwar isn't afraid to one day, abruptly, publish a book or release a movie. It's about that spirit of creation and, like you say, "forward movement," that I know Eliza and myself both feel.
IP: If people were to take one message away from the movement, what should it be?
Eric: Someone told me a joke when we were starting out, that wasn't funny and was probably stolen from somewhere or someone else, but which he attributed to a publisher at one of the large independents: How do you make a fortune in publishing?
The answer is you start with a fortune.
The message I'd like to convey is that you don't. It'll take a while, and a lot of elbow grease and conviction, but it's possible. You'll see rich kids start presses and leapfrog the process and not pay their dues, and you'll shake your head and roll your eyes, but what can you do? You don't need an elevator, you can take the stairs.
I'm also very proud that we haven't had to compromise our principles in order to become profitable. The books that have surprised me the most as a publisher have been the scary ones. Those I was worried would never make back the print costs. The adventurous, aggressive, ambitious works.
IP: With the expansion into film in 2013, Two Dollar Radio Moving Pictures, are there any other mediums that you hope to pursue? What has moving into film production meant for your movement?
Eric: We're plotting to open a bar/coffeeshop/bookstore/1-screen movie theater in the foreseeable future, in Columbus. The wheels are turning in that direction already.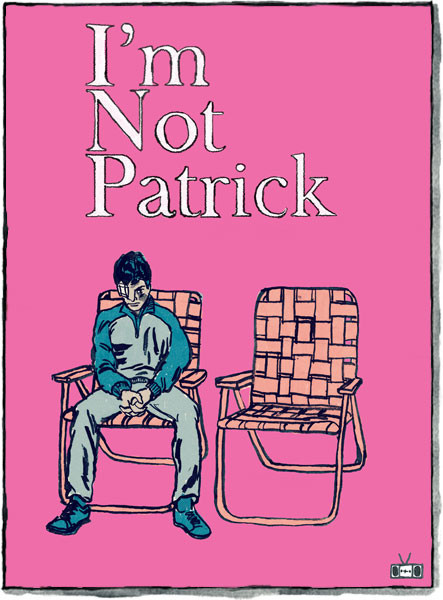 With film production it's taken a lot of time and energy, but it's incredibly fun and we're learning so much. It's a similar approach, having witnessed the more 'out there' work being the most successful (see above response), we're striving to produce films that are akin to that aggressive, adventurous spirit. We're working with some of the authors we've published on the film side of things: Nick Rombes, whose novel The Absolution of Roberto Acestes Laing we published, wrote and directed our second feature, The Removals, which also starred Jeff Wood (author of The Glacier), and Scott McClanahan (Crapalachia). I love these people, and they've become like family. It's all about coming together and creating cool shit.
I was very proud of our first film, I'm Not Patrick, which I wrote and directed, but it has a very lo-fi, punk feel to it, which was intentional, but also a result of it being the first one. We're only going to get stronger and get our hands on more resources. Look out.
IP: What has been the greatest challenge thus far?
Eric: With film, not knowing what we're doing. With publishing, it was not having the finances to plot farther in advance.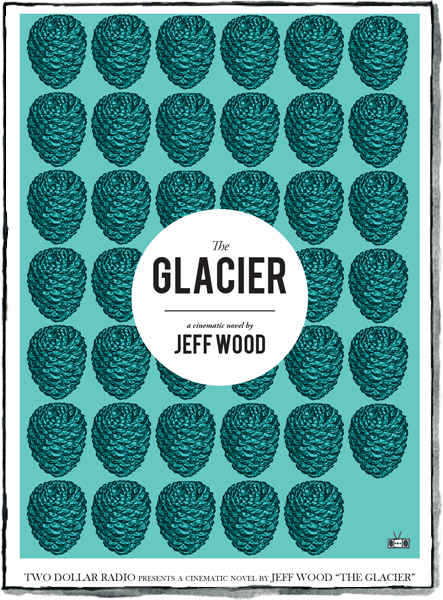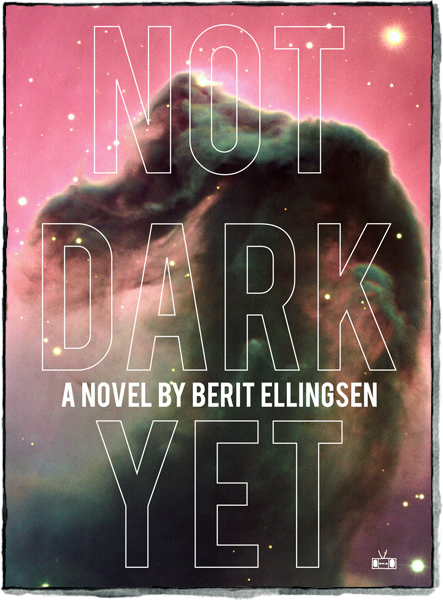 IP: Are there any upcoming works, events, etc. that you would like to discuss?
Eric: We just published a "cinematic novel" called The Glacier, by Jeff Wood. It was a lot of fun to work on. It came to me originally as – essentially – a very literary screenplay. In talking with Jeff, we thought it'd be interesting to adapt it into a novel. The text was already there, on the page. Since it began as a script, the focus was on visuals and movement. So the intent and the result, to me, was fascinating: this very lucid, very visual, poetic novel.
Later this month, we're out with a novel by Berit Ellingsen called Not Dark Yet. I think of Berit as the heir apparent to J.G. Ballard. She wrestles with human complicity and responsibility in the face of dramatic societal and world change with a deft touch. This is a slow-burner of a story that really sneaks up on you.
IP: What do your loyal and budding fans have to look forward to next year?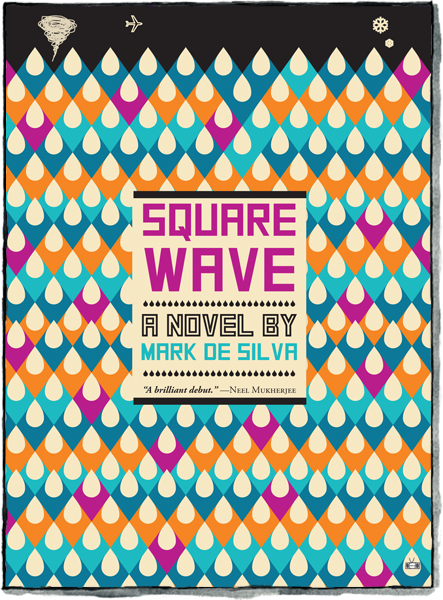 Eric: Our 2016 list is going to knock your socks off. Square Wave is a debut by Mark de Silva, who possesses a mad intelligence that is incredibly rare. I'm talking like Don DeLillo and Roberto Bolano, Mark shares that ambition. Square Wave tackles an imperial history of 17th century Sri Lanka, microtonal music, weather modification science, all wrapped in a crime mystery.
In May, we're out with a novel called The Reactive by Masande Ntshanga, who won the PEN International New Voices Award and was a finalist for the Caine Prize for African Writing. Masande's prose is lucid and jaw-dropping, and this portrait of a young HIV+ man struggling to overcome the grief he feels at the loss of his younger brother, is powerful. What elevates the novel in my mind beyond simply existing as a moving story about overcoming grief, is how Masande paints a picture of class and racial disparities in modern South African society that is never condescending or preachy. It's going to turn a lot of heads.
And then we're publishing our first graphic novel next summer. Internationally renowned artist Ricardo Cavolo illustrated a graphic novel about the life of musician and artist Daniel Johnston, and we had Scott McClanahan write original text to accompany it. The collaborative result is fucking rad.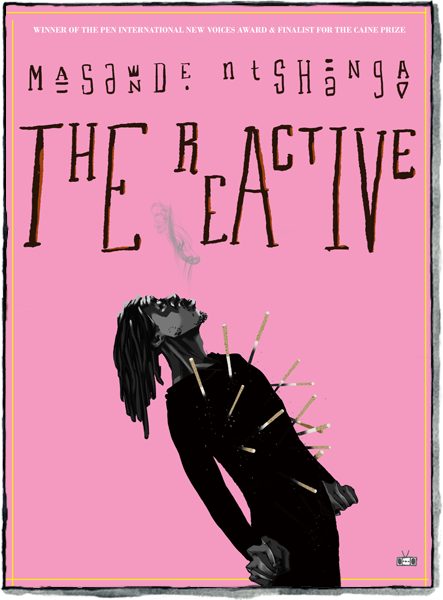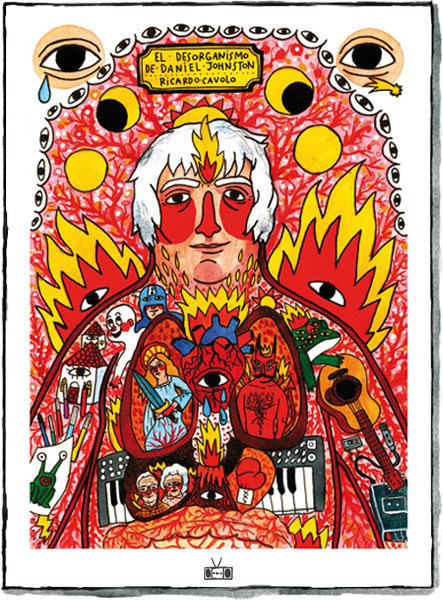 IP: What are you looking for from new authors?
Eric: Work that is striking, original, and creatively subversive.
IP: What do you hope the Two Dollar Radio Movement will look like in the next five years?
Eric: There's a great speech by Jason Flores-Williams that he delivered at the closing of CBGB's, which was later published in The Brooklyn Rail. What he says in closing is that the most important goal for artists in the future is "doing art that's beyond co-option," and "getting brutally weird again." I've taken that to heart. I was telling someone about the next year of books we have coming up, and she said, "I don't know what you're going to tell me next." That's the reaction I want to inspire in people.
To learn more about Two Dollar Radio, visit their website here.
---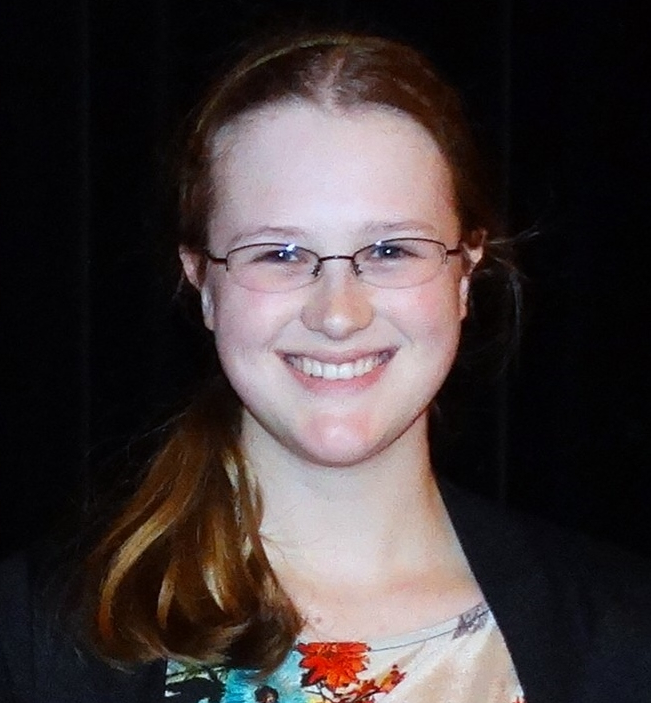 Anais Mohr is a senior at Central High School in Traverse City, Michigan. She is a member of Front Street Writers, a program where high school students are coached in a workshop setting by professional writers. She loves to read fractured fairytales and middle-grade fiction.
---
Comments
---