Indie Groundbreaking Publisher
Hybrid Publishing
Blending Traditional Methods with Self-Publishing and a Little Modern Ingenuity
Many writers view the publishing world with three options: hiring an agent to keep their story off a slush pile somewhere in the cogs of the big five publishers (Hachette, HarperCollins, Penguin Random House, Macmillan, and Simon & Schuster), submitting to an indie press, or self-publishing on their own. Somewhere in between the black-and-white traditional publishing methods lies the gray area of Hybrid Publishing.
Hybrid publishers are each their own different blend of publishing and marketing. Sometimes referred to as "Team Publishing," these presses provide structure and support for authors using a method that typically blends elements of traditional publishing with self-publishing. Some publishers require up-front funding from authors and for others, authors only collect from revenue (no fee to publish), and some publishers offer higher royalties than traditional publishing.
We decided to take a look at several exceptional hybrid publishers to see how they make the model work.
Striving to provide the best of traditional publishing with additional guidance through marketing, She Writes Press not only edits books, but builds author platforms. Creating a community of female authors whose works are of merit, the press goes above and beyond to ensure that they not only publish books, but launch authors. Co-founder Brooke Warner explains that she was motivated to establish the platform when she was working at Seal Press as Executive Editor "where she personally was having to reject beautifully written books on a regular basis because the submitting author didn't have a strong enough author platform." Books are distributed through Ingram Publisher Services and an "in-house marketing and publicity team" ensures that every print and ebook title receives the attention it deserves.
Taking "team publishing" to its own level, Booktrope acts as a platform for a worldwide community of "authors, editors, designers and marketers." Helping small collaborative groups to meet, edit, design, and publish both print and ebooks, Booktrope is designed to distribute through Amazon, Barnes and Noble, and other major retailers. Payment through a large portion of the revenue, rather than an up-front payment encourages each member of the group to do their best. Booktrope offers a simple goal: "We want to get our author's story in the hands of as many readers as possible."
With a mission to publish "unique, inspiring works that have the power to transform the world", Evolve Publishing was designed "to serve the diverse needs of authors in today's changing publishing landscape." Launched in 2012, Evolve Publishing strives highlight both fiction and nonfiction with an "atmosphere of respect and a spirit of partnership." Evolve Publishing fosters a community of passionate writers seeking to "leverage the power of the word to take their brand and their business to the next level."
With over 970 titles published since 2011, the romantic fiction publisher releases both adult and young adult novels. Entangled publishes print with an intense focus on ebooks; "the decision is dependent on the author's platform and branding, series concept, and momentum within the marketplace." Authors become part of a publishing team and are supported continuously by Entangled's marketing team. With at least twelve different imprints, the press offers variety and worldwide distribution through Macmillan and online retailers.
Another romance publisher, Samhain also produces horror. More than six-hundred authors have submitted manuscripts. The press supports romances of every degree and has a special imprint for "Retro Romances" featuring stories set in the 70s, 80s, and 90s. Samhain offers "Gold-Standard editing, design and publication support."
SOOP is step-by-step model to prepare authors for publishing, that empowers them to drive their own marketing campaigns with support in an effort "to gradually master what [they] call the "3 P's" of publishing: Product, Platform, and Promotion." After achieving 1,000 votes, the book is awarded a contract. In order to gain 2,000 votes, each project has a website catered to the product and the author is assisted with a blog. To reach the third tier, 3,000 votes, books undergo a massive promotional campaign. The system teaches a promotional model through a homework and benefit method that not only assists, but trains authors to take charge of their books from start to finish.

---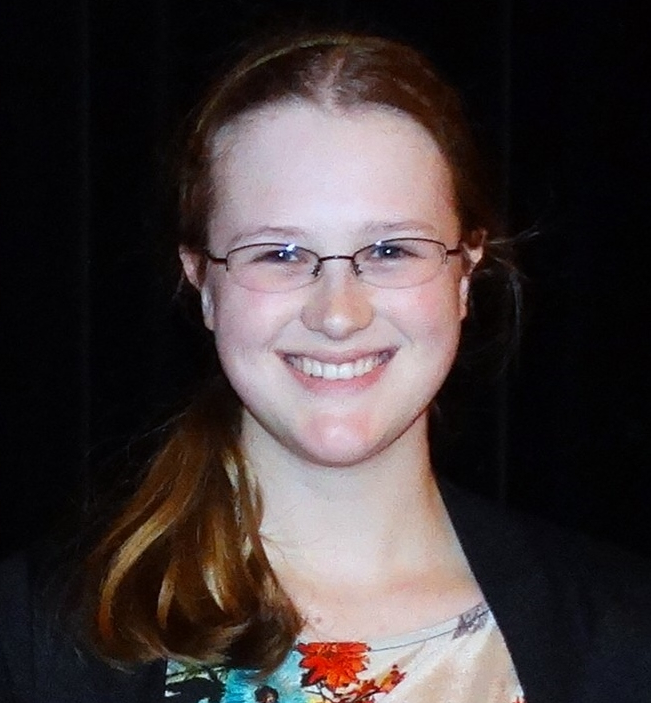 Anais Mohr is a senior at Central High School in Traverse City, Michigan. She is a member of Front Street Writers, a program where high school students are coached in a workshop setting by professional writers. She loves to read fractured fairytales and middle-grade fiction.
---
Comments
---