Indie Groundbreaking Book
Don't Lose Track Vol. 1
Anthology Showcases a Unique and Versatile New Voice in the Culture Writing Sphere
I believe the best writers are the ones who can write compellingly about anything. My favorite writers tend to be people I discovered because they focus mostly on music and film—my two most prevalent areas of interest. However, while I might discover the writers I enjoy because they share my interests, they are also people whose words I would be willing to read no matter the subject—from technology to politics and beyond. A great writer is more than what they have in common with you: a great writer is like a good friend, someone whose voice means something to you and whose opinions and viewpoints you can respect—even when you don't agree with them.
After delving into Don't Lose Track Vol. 1, an anthology from culture writer Jordannah Elizabeth, I think that she might just be one of those writers.
Elizabeth, like me, traces her writing roots back to interest in music. The majority of this book's "40 selected articles, essays, and Q&As" are reviews of albums or live shows, interviews of artists, best-of lists, or columns about whatever musical subject was on Elizabeth's mind that day. But there are also other topics and approaches, showcasing Elizabeth's versatility and her palpable, personal voice.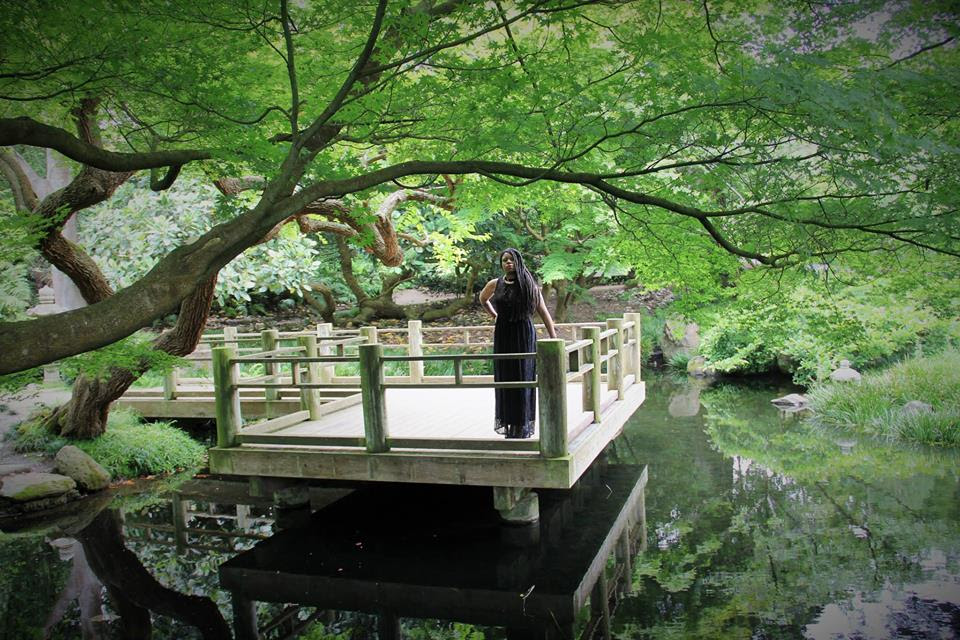 Case-in-point is the sprawling and raw look at gentrification in America that starts this collection, written in the aftermath of last year's Baltimore riots. The heartbreaking piece, which combines essays from five different voices to show different points of views on the core subject, is a poignant examination of race, class, and intolerance in modern America. Even in this piece, though, Elizabeth shows her hand as a music journalist: three of her sources are musicians, including poet and rapper Saul Williams, rapper Porter Ray, and Xavier Dphrepaulezz, the mastermind of blues outfit Fantastic Negrito.
Most of Elizabeth's work isn't quite so heavy. Her music reviews—which often shine a light on unheralded artists—trade the high-stakes nature of the gentrification piece for evocative, even dreamy discussions of sound and musical storytelling. Because Elizabeth's work is largely culled from newspapers she has written for since 2011, many of her music reviews are decidedly brief. While long-form music criticism is alive and (mostly) well on the internet, many papers have cut their Arts & Entertainment pages down to almost nothing. Still, even in a 150-word review of Blaze Foley—a country music artist gunned down in 1989, but resurrected via a posthumous album release called Cold Cold World in 2013—Elizabeth's passion for recorded sound is palpable: "Cold Cold World is an honest, reverent homage to a songwriter whose relevance should never be lost on this world," she writes at the conclusion of the all-too-brief piece.
Elsewhere, Elizabeth concisely parses the lyrical and musical elements of Kendrick Lamar's To Pimp a Butterfly, an Important with a capital "I" hip-hop record that was the consensus choice for 2015's album of the year. She offers a series of advice columns to those in her field who are wondering "How to Survive as a Broke-Ass Writer," providing a window into the transience of a journalism career built on coast-to-coast travel, consistent couch surfing, coffee shops, and side jobs. She even offers up a mixtape, tailor-made for soundtracking a first sexual encounter.
The varied nature of the 40 works that make up Don't Lose Track, Vol. 1 probably means that most readers will not read this book from one cover to the next. As is the case with many anthologies, Don't Lose Track is perhaps best digested one piece at a time—whether in order or not. Every piece here is worth reading, though, if only for Jordannah Elizabeth's relatable, down-to-earth authorial voice. Many culture writers these days—particularly music critics—write with an air of pretension or arrogance, hiding their lack of actionable musical knowledge behind shiny adjectives, snide remarks, or the charade of objectivity. Elizabeth is different, always allowing her unique personal voice to shine through. The result—while often concise, given the limiting nature of print media—is enlightening and conversational, more like chatting with a friend about music or culture over a cup of coffee than being told by a faceless critic what music does or does not have value. Here's hoping that Don't Lose Track Vol. 2—if and when it arrives—is just as fulfilling.
Are you interested in reading Don't Lose Track Vol. 1, or learning more about Jordannah Elizabeth? The book will be officially released by Zero Books on January 29th. You can pre-order the book on Amazon or directly from the publisher.
---
Craig Manning is currently studying English and Music at Western Michigan University. In addition to writing for IndependentPublisher.com, he maintains a pair of entertainment blogs, interns at the Traverse City Business News, and writes for Rockfreaks.net and his college newspaper. He welcomes comments or questions concerning his articles via email, at manningcr953@gmail.com.
---
Comments
---