Indie Groundbreaking Publisher
The Original Independent Alliance
First Six Publishers in the Independent Alliance
Independent publishers face many challenges in today's market. In order to not only survive, but thrive in tough, changing markets, publishers are adapting in strange new ways. One such success is the "Independent Alliance," whose mission as "a global alliance of ten UK publishers and their international partners" is to recognize and nurture "a common vision of editorial excellence, original, diverse publishing, innovation in marketing and commercial success." Founded by the original six, Faber & Faber, Atlantic Books, Canongate, Icon Books, Profile Books and Short Books, the Independent Alliance came to partnership in July 2005. Support for independent booksellers became apparent in 2006 with exclusive benefits. The move to establish a "unique umbrella organisation representing shared core values - Independence, Integrity, Quality and Range - in an increasingly centralised marketplace," has strengthened the position of these Independent presses who are steadfastly holding their own. The IPG's inaugural Independent Publishing Awards Nielsen Innovation of the Year Award was awarded to Faber & Faber for its "Independent Alliance of publishers."
Faber & Faber
Faber & Faber began in the late 1920s and is notable for publishing T.S. Eliot, Ezra Pound, and James Joyce. In 1929, the catalogue included an array of "biographies, memoirs, fiction, poetry, political and religious essays, art and architecture monographs, children's books, and a pioneering ecology list years ahead of its time." At the same time, Faber & Faber started publishing Eliot's literary review, The Criterion. Faber & Faber is proud to declare itself "one of the last of the great independent publishing houses in London." It's backlist features books by "no fewer than twelve Nobel Laureates and six Booker Prize-winners, a thriving frontlist and ever-growing e-book list." Expanding into the digital world with apps and providing their own classes through a creative writing school, Faber Academy, Faber & Faber is constantly developing their next innovation in the publishing industry.
Atlantic Books
Founded in February 2000, the British publisher Atlantic began as a small, independent publishing house and has since expanded with its own genre fiction imprint, Corvus. The imprint explores "crime, fantasy, historical and women's fiction" and works to quench an ebook demand. Each founding member of the Independent Alliance has grown to global renown for "quality, originality and breadth," and Atlantic is no exception as the recipient of the 2005 and 2009 'Imprint and Editor of the Year' honor at the British Books Awards and the 2009 'Independent Publisher of the Year' title. Atlantic books also publishes titles from their adult list "under the Allen & Unwin imprint in the UK and [have] partnered with Grove Press to create a select list of titles."
Canongate
Canongate, founded in 1973, suffered a sharp decline in 1994, but recovered after current publisher, Jamie Byng bought the house and re-established independence. Canongate continues to grow stronger as they fulfill their mission to "nurture and publish new talent from around the world, whilst retaining the essence of the Scottish Canon." Developing an international view, Canongate actively "promotes and publishes challenging, quality work from as broad a perspective as [they] are able." They take the global aspect of their work and drive it through their offices on three different continents and are proud founders of the Independent Alliance. In 2011, the house developed Canongate.tv, a collection of films, interviews, book trailers, music, readings, and more.
Icon Books
Established in 1992, Icon Books publishes relevant, absorbing non-fiction for adults. For a time, Icon was best known for a "series of illustrated, witty but intelligent guides to subjects such as Freud, Postmodernism and Einstein." Icon carved a niche for themselves through the series and its subsequent popularity around the globe. In the past decade, however, Icon's mission has evolved to include "more orthodox trade publishing," which has produced many stand-alone successes. "We have been proud to gain a reputation amongst the trade in recent years for being a brave, aggressive, forward-thinking and original publisher with a knack for succeeding in many diverse areas." They specialize in politics, popular philosophy and psychology, history, sport, humour and, especially, popular science.
Profile Books
Founded on April Fool's Day in 1996 by Andrew Franklin and Stephen Brough, Profile Books publishes in a variety of nonfiction fields including history, business and economics, science and biography, and humor. It has also designed a number of award-winning apps. Profile acquired Serpent's Tail in 2007 and launched The Clerkenwell Press in 2011, which focuses on literary fiction, nonfiction, and fiction-in-translation. In 2013, Profile was joined by Third Millennium Information, "a publisher specialising in highly illustrated histories of schools, colleges and organisations."
Short Books
As a first-rate fiction and nonfiction publisher, Short Books was established in 2001 by former journalists Rebecca Nicolson and Aurea Carpenter. Willing to take higher-risk projects head-on, from an armchair guide to trees, to a 192 page grammar test, ( learn "why purists insist that 'television' is wrong while 'telephone' is correct") or a book on "the eight-week blood sugar diet, "Short Books is pressing the envelope with nonfiction. All the while, Short Books continues to produce a variety of fiction, children's, and e-books. Short Books is one of the original founders of the Independent Alliance.
---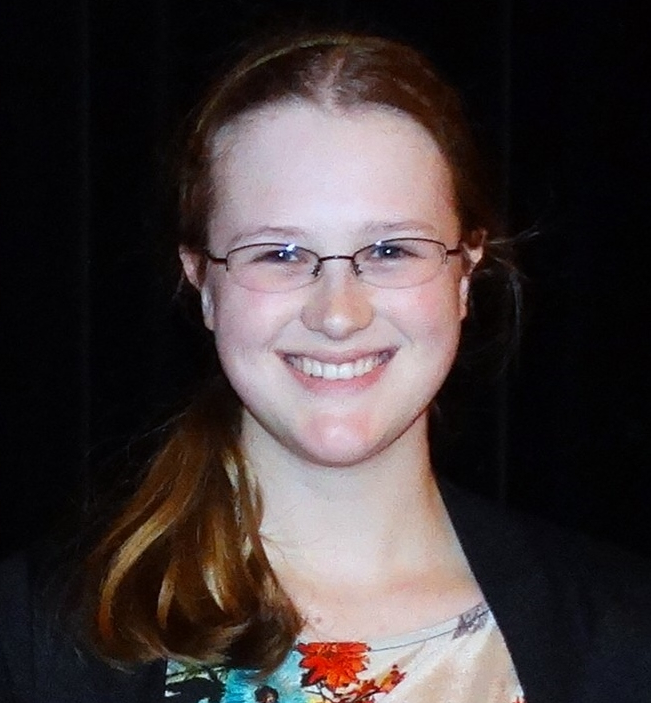 Anais Mohr is a senior at Central High School in Traverse City, Michigan. She is a member of Front Street Writers, a program where high school students are coached in a workshop setting by professional writers. She loves to read fractured fairytales and middle-grade fiction.
---
Comments
---