Indie Groundbreaking Bookseller
Best Loved Bookstores
Stealing Hearts for Decades
For book lovers, their loyalty to favorite bookstores can be like a good, long term relationship - comforting, familiar, but still able to surprise. This column celebrates independent bookstores all over that inspire this kind devotion.
Many shops have survived decades of change because of these special bonds with customers, tending longtime patrons while cultivating new ones. For Valentine's Day, we will look at some of the most beloved in the United States.
Don't forget to stop by your favorite bookstore this month and show them some love!
Nearly every bookstore list assembled features Powell's- and for good reason. This bookstore takes up an entire city block. A block of books! But this is not just a tourist stop; they call themselves a "City of Books" for a reason. Local shoppers have more than 3.500 sections containing about a million books to browse. That is a lot of real estate containing more titles that you could dream of and some you never imagined you would find. What's not to love?
Skylight Books could be considered the young love of our list, checking in at a mere twenty years old. Serving an "eclectic clientele", this bookstore finds ways to reach out to the varied neighborhoods it serves. A quick look at their book clubs shows offerings from Myth and Religion Book Club to Child of the 80's Book Club. Skylight even presents their events as free podcasts. As their neighborhood changes with the times, they look ready to adapt while still offering a quality bookstore experience.
For a comfortable bookstore relationship, it doesn't get much better than Tattered cover. Comfy chairs and an expansive collection of new and used books are waiting to embrace shoppers. They correctly call themselves a Denver institution, "an experience you can't download." The people of Denver seem to feel the same. After opening in 1971, they had expanded to a second location by 1982. In a time when many still worry about the future of bookstores and the printed word, Tattered Cover shines like a beacon to bookstores everywhere with four locations around the Denver area.
Square Books opened in 1979 as a home for Southern literature, fittingly located in the home of the University of Mississippi and William Faulkner. It did not take long for residents to fall for this charming shop. Located in Oxford's Square, the aptly named Square Books has become a cornerstone of its sophisticated town, expanding to three location all located within a hundred feet of one another. Regular events, including the Thacker Mountain Radio Hour, keep local readers engaged and connected.
The Strand has been a part of New York's legendary literary scene for nearly nine decades. It doesn't get more long term than that. You want big named authors in store? They've got them. You want swag to show off your bookstore pride? The Strand has that, too. They can even build you a library of fine books for a personal library that "will satisfy the mind and please the eye" with their Books by the Foot offering. This is a store that knows its history but works to stay innovative and relevant by not taking customers for granted.
---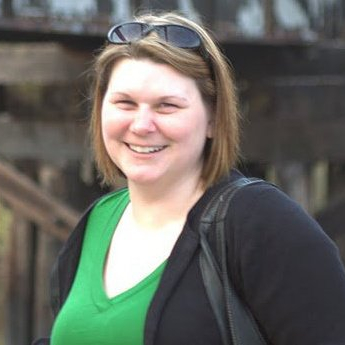 Amy Shamroe is Festival Director and Awards Coordinator at Jenkins Group. She has spent most of her adult life working in, with, and around books. Though she started her career as a bookseller, for the past eight years she has worked as a Jack of All Trades for the Awards. In her spare time, Amy enjoys traveling, sits on her local library's Friends Board, and keeps a blog about what she reads (when she remembers to update it).
---
Comments
---