Grand Opening
"We were so lucky to feature three incredible local authors at our first signing on our Grand Opening weekend. We wanted to highlight the breadth of sub-genres in romance, and felt like we accomplished that with Tessa Dare representing the popular historical, Rebekah Weatherspoon representing contemporary, paranormal, and LGBTQ, and Francesca Lia Block representing young adult and adult fiction. We had a wonderful crowd of hardcore romance fans, as well as members of our local neighborhood who have embraced us with such generosity and enthusiasm. Guests chatted with the authors and got their books signed while enjoying music by the local jazz duo The Dollybird's, pink champagne, and treats from local eateries. With our grand opening behind us, we have begun planning events for the rest of the year including a mother's day tea party and an ever-growing list of author signings including a Pride event featuring local LGBTQ authors and a special holiday season signing."
- Leah and Bea Koch
Independent Publisher on Instagram
Indie Groundbreaking Bookseller
The Ripped Bodice
Books and Lovers
Once there were two sisters who fell in love with love. Leah and Bea Koch are the first to tell you they have loved romance novels since they could first choose their own books. This love persevered; Bea's master's thesis focused on historical romance (and would provide inspiration for their future store's name). The decision to be part of the romance reading community meant they found themselves welcomed into a society of clever and engaged readers. Yet on the other hand, many were (and are) quick to condemn romance as "lesser" reading, despite being the most-read genre in the United States. For this reason, among others, the sisters had a dream of opening a romance-only bookstore that would embrace the perceptions of romance novels, but also highlight the more empowering and diverse aspects of the genre. This idea, it turned out, was revolutionary; until The Ripped Bodice's opening last week, there was no such thing as a romance bookstore anywhere in the world.
Like any good romance, there were hurdles before Leah and Bea could find their happy ending- primarily money. However, they did not go the traditional route and get a bank loan. In October 2015, the sisters took their idea to the public via Kickstarter, the crowdfunding community. Pledge rewards ranged from $7 (the average cost of a romance novel) to $5000 (naming rights to the public bathroom). Instead of a yes or no decision, they worked hard to promote their idea and watched and waited as people pledged their money. Crowdfunded bookstores are rare, and a romance-only store was, as mentioned, unheard of at the time. Despite the anxiousness brought on by counting on others to finance, they are glad they went the public route. "We think crowdfunding was absolutely the right choice for us. It allowed us to start connecting with [our] customers long before we were open and build a supportive community that has watched and cheered us through it all."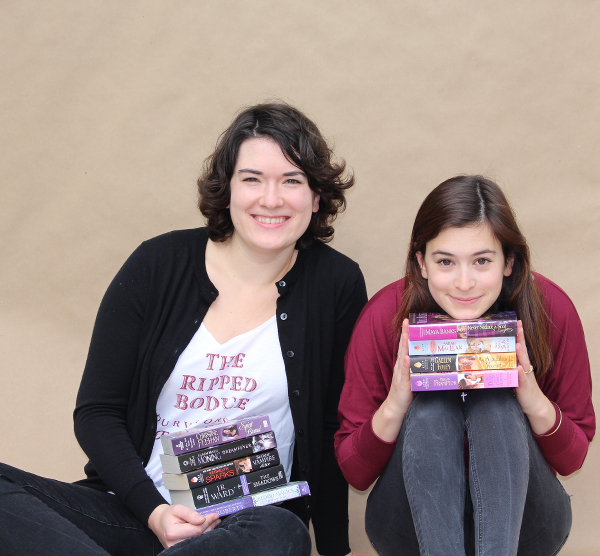 On the practical side, it might seem difficult to arrange a whole store around romance. Leah and Bea are excited their store will offer a way to explore many facets of the genre. "Our four major sub-genres are Historical, Contemporary, Paranormal and Erotica," they explained. From that jumping off point, they have been able to organize in ways that appeal to all types of readers. Historical romance is shelved chronologically. Contemporary, which is an umbrella for everything from cowboys to rock 'n' roll, has several interesting sub-sections, like the intriguing "Bikes and Tats" section. "In the paranormal section alone we have separate shelves for vampires, shifters, witches, demons, dragons, ghosts and time travel!" New Adult, where protagonists are 18-25, is a growing subgenre they are eager to introduce to younger romance readers. They are also proud to offer books not only from heavy hitters like Nora Roberts and Julia Quinn, but also independent and small press offerings which might be undiscovered to even the most seasoned readers.
"[W]e are a neighborhood bookstore, as well as a romance specific bookstore." At its heart, this is what The Ripped Bodice is about. It might be the only romance bookstore in the world, but it is still a brick and mortar store in Culver City, California. Leah and Bea recognize their role as store owners in a community, and like many bookstores, they will focus on engaging visitors with book clubs and signings (see sidebar). Befitting their mission, they will also offer lectures on themes within the romance genre to continue the discussion about romance novels the store has started. They are also interested in creating community events that celebrate the intersection of romance books with other mediums, like Outlander viewing parties and movie screenings (with snacks and booze, of course). Charity is also a key part of the store's foundation and sense of community. Through rounding up totals, special products, and donation drives, The Ripped Bodice wants to give back to the community that has already been so supportive of them. "As female entrepreneurs, we feel it is important that we support organizations that focus on the health, education and advancement of women and girls."
We have never looked at an Indie Groundbreaking Bookseller as they are just beginning their adventures in bookselling. As one might expect, Leah and Bea are nervous. "Our backers had to take a huge leap of faith that we would follow through and we're so incredibly grateful that they did." They are also "overwhelmingly" excited to see their journey come to its next, vital stage. "There's also a wonderful sense of accomplishment. We still have a lot of work to do, and the everyday running of a bookstore to get on with, but we've been trying to acknowledge each separate stage and enjoy them fully. So we're in the 'enjoying our grand opening stage' at the moment."
We will revisit The Ripped Bodice in a few months for a real time check on the evolution of a new, independent bookstore.
To visit the Ripped Bodice website, click here.
---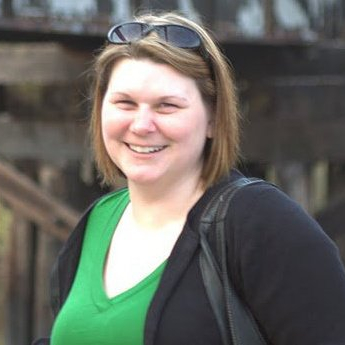 Amy Shamroe is Festival Director and Awards Coordinator at Jenkins Group. She has spent most of her adult life working in, with, and around books. Though she started her career as a bookseller, for the past eight years she has worked as a Jack of All Trades for the Awards. In her spare time, Amy enjoys traveling, sits on her local library's Friends Board, and keeps a blog about what she reads (when she remembers to update it).
---
Comments
---