Indie Groundbreaking Bookseller
Left Bank Books
Community and Action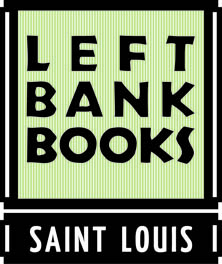 In 1969 a group of Washington University students opened a bookstore to bring literature of all kinds to St. Louis. The mission has always been "to spark public conversation by curating an intelligent, relevant, culturally diverse selection of books." For almost fifty years, Left Banks Books has been doing just that, and it it is working; they are the oldest independent bookstore in the city.
Keeping to its roots, Left Bank Books remains a bookstore with an activist spirit. Current owner Kris Kleindienst, who bought into the store in 1977, remembers the environment in the city when she started as a bookseller, "The newspapers were very conservative– there was a lot of stuff that wasn't getting into print except in underground sources." Through public conversation, the bookstore became a "cultural institution," focusing on the importance of inclusion to all in the community.
From stock to outreach, this focus on inclusion is evident; current book clubs include Lesbian Reading Group, Gay Men's Reading Group, and Super Heriones, Etc of St. Louis's Graphic Novel Book Club, as well as groups discussing contemporary fiction, horror, and other genres. This inclusiveness breeds loyalty in locals and makes new customers feel welcome. Browse long enough and everyone will find just what they were looking for - and might even see Spike, the bookstore cat, too.
Over the last 45 years, Left Bank Books in St. Louis has brought some of literature's best to the Gateway City. A look at June's event calendar features Larry Watson, Nathaniel Philbrick, and even Terry McMillan and Chuck Klosterman on the same night. Seeing themselves as a community space, not just a retail shop, the bookstore ensures most of these events are free to the public unless otherwise noted. Access for all to a wide variety of quality authors and events is a cornerstone of their community involvement.
More than bringing famous names like Terry McMillan, or even Hillary Clinton and Jimmy Carter to the area, they also aim to engage the community to look beyond the headlines. Over the years Left Bank has been a place for reasoned discussion of national and regional events. In the wake of the 9/11 attacks, Kleindienst went about ordering books on Afghanistan, knowing there were plenty of people reacting in comments sections online, but not a lot of facts being presented. In 2014, the shooting of Michael Brown by police in Ferguson shook St. Louis. To provide context and a safe place to begin a dialogue, the store started #FergusonReads book group to explore race in the city, and the nation as a whole. On the one year anniversary of the shooting, Left Bank's entire display window was filled with Black Lives Matter signs to commemorate. An anonymous letter was delivered to the store stating they had lost a customer. Jarek Steele, Kleindienst's partner, wrote a public response to the note on his blog that included:
What I wish I could convey – white person to white person – is that Black Lives Matter does not mean White People are Bad. It never did. Saying someone matters does not mean that nobody else matters. It just says to someone who feels invisible, 'I see you and I value you.'As a business owner, there is nothing more awful than losing support. It's scary to think that the livelihoods of the 15 people on staff here can be jeopardized, but we have to be true to the values of this store and its commitment to our community. Kris and I wouldn't respect ourselves if we didn't.
Left Bank Books facilitates more than just discussion though. As a local business, they support many organizations through gift certificates, sales shares, book fairs, and programing. During the holidays, they sponsor the Angel Tree Book Drive, which allows customers to buy books and donate them to pre-school to elementary-aged children. In recent years, they have extended donations to targeted schools in need. In 2008, the community, including current and former owners, established The Left Bank Books Foundation. The goal of the Foundation is to provide books, author events, and programs "to primary and secondary school students, disadvantaged populations, and all St. Louisans." One program supported by the Foundation is River City Readers. Recognizing the reality of St. Louis Public Schools (41% living below the poverty line, 85% qualifying for free or reduced school lunches for example) the program was established to provide kids with a positive reading experience through donations of books and author events.
Left Bank Books is woven into the fabric of St. Louis. It is a community space that makes the city a richer place, surviving the ups and downs of a town going through changes. Owner Kris Kleindienst once said of printed books, ""In 40 years– it will still exist. It will." One can hopefully say the same of Left Bank Books.
To visit the Left Bank Books website, click here.
---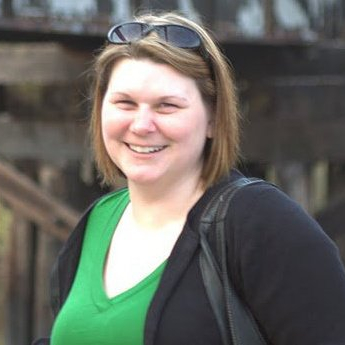 Amy Shamroe is Festival Director and Awards Coordinator at Jenkins Group. She has spent most of her adult life working in, with, and around books. Though she started her career as a bookseller, for the past eight years she has worked as a Jack of All Trades for the Awards. In her spare time, Amy enjoys traveling, sits on her local library's Friends Board, and keeps a blog about what she reads (when she remembers to update it).
---
Comments
---