Indie Groundbreaking Bookseller
Upstart Crow Bookstore & Coffeehouse
An Eclectic Seaport Stop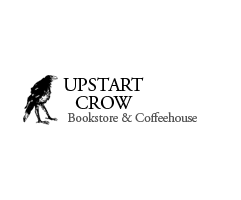 San Diego, California is known for many things. The Gaslamp Quarter, San Diego Zoo, Balboa Park, and even Comic Con these days gets a lot of attention. Another popular destination for visitors is Seaport Village. Seaport Village is located adjacent to San Diego Bay and features dozens of shops and restaurants located in stand alone buildings of different styles that dot four miles of trails.
Nestled among these assorted shops and restaurants is Upstart Crow Bookstore and Coffeeshop. For over twenty years the shop has been serving delicious coffee drinks and carefully selected books to locals and visitors to the area alike. Upon entering from the outside, book and coffee lovers are greeted by stairs painted with uplifting and inspiring phrases that set the tone for the shop itself. Displays of fiction and non-fiction offer titles curated to entice bookworms or just the curious. Those looking for a pick me up can follow the wonderful aroma of coffee for offerings from the Coffeeshop, as well San Diego and book themed gifts. For all it offers, Upstart Crow is not a large store, but there is still a lot to speak to those who like to browse for the perfect title (or titles) or book related items.
For readers, location is everything when it is time to delve into a new book. Throughout the store, comfy chairs and tables are tucked into spaces among books and displays. A seat with a table allows a reader to enjoy a book as well as one of the Coffeeshop's delectable treats. Seating in the upstairs loft also allows for some great people watching from a perch among cookbooks or children's books. San Diego's notoriously beautiful weather makes outside reading or coffee an irresistible option. The unique location also allows for avid readers to get started on their new picks right away with outdoor seating located at Upstart Crow and other areas around Seaport Village.
"Upstart crow" was actually an insult to William Shakespeare by William Greene, a peer and rival of the Bard. As a nod to their namesake, the bookstore hosts a monthly Shakespeare reading on the first Tuesday of every month. "Open Shakespeare Readings" is sponsored by San Diego Shakespeare Society and is, as the name suggests, open to anyone who wants to participate. Parts are recast throughout the evening so everyone has a chance to play a scene. The readings run from 6:45-8:30pm and coming months will feature Antony and Cleopatra and Midsummer Night's Dream.
Like many bookstores, they host signings by authors and book clubs. As well as one off signings, they also offer Author Meet-Ups for writers in the community to share with and support one another. All poets are also welcomed at their Open Mic Poetry Night the third Wednesday of every month. The event features discussion, as well as readings.
As part of the vibrant Seaport community, Upstart Crow also provides a wide variety of entertainment. This bookshop is not just limited to book events though. Every month some Upstart Crow also offers a variety of great musicians. From soul to jazz to pop, Saturdays feature live performances that are never full and always entertaining.
Whether you are a long time San Diego resident , a visitor making a quick stop to the city from a cruise ship, or a tourist spending a holiday, a trip to Upstart Crow offers many delights you won't want to miss.
---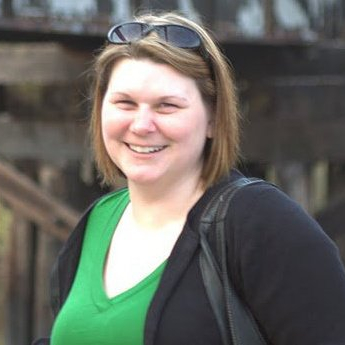 Amy Shamroe is Festival Director and Awards Coordinator at Jenkins Group. She has spent most of her adult life working in, with, and around books. Though she started her career as a bookseller, for the past eight years she has worked as a Jack of All Trades for the Awards. In her spare time, Amy enjoys traveling, sits on her local library's Friends Board, and keeps a blog about what she reads (when she remembers to update it).
---
Comments
---