Indie Groundbreaking Publisher
Candlewick Press
Lighting the Way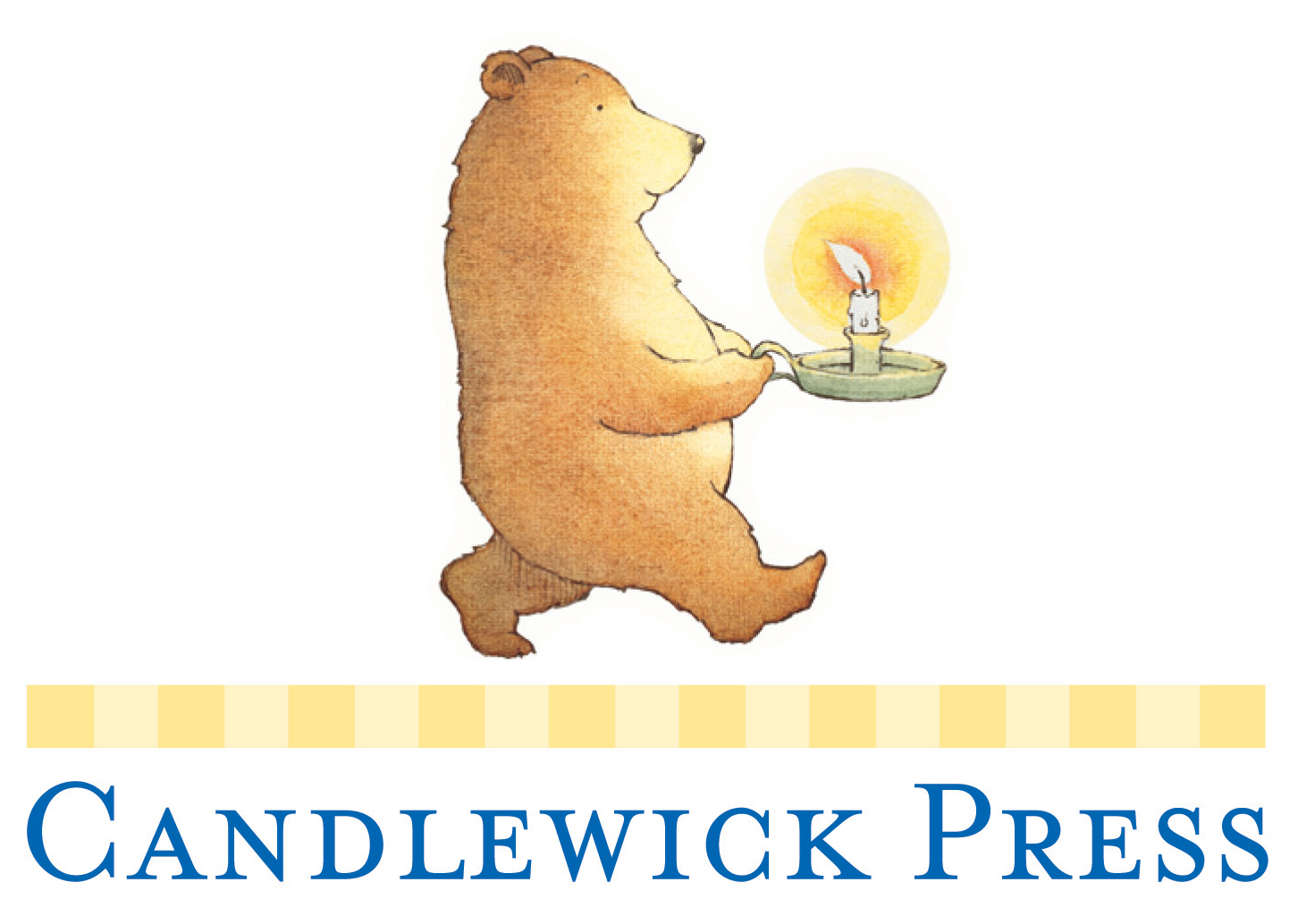 Since their establishment in 1991, the publishing powerhouse Candlewick Press has striven to engage children of all ages. Widely known for Newbery Medal winner Kate DiCamillo, National Book Award winner M. T. Anderson, and popular series such as Judy Moody, Emily Windsnap, and Where's Waldo, Candlewick continues to publish titles with one goal in mind: "Whatever the future brings, we will remain staunchly independent and single-mindedly focused on one simple aspiration: creating and publishing the very best stories for children and young readers on the market."
A Global Publisher
From humble beginnings in the spare bedroom of Sebastian Walker emerged Walker Books, the uniquely independent London publisher that set the course for Candlewick. It was the small but savvy team he assembled - dedicated to the books they published and stories worth sharing - that launched the press to success. After Candlewick was founded in 1991, they joined Walker Books and Walker Books Australia to form a global partnership committed to producing quality children's books. With over 100 employees and 3000+ published titles, Candlewick remains independent, offering a unique free share format "whereby longtime illustrators and authors get shares in Walker." This fosters a sense of family and "the Candlewick spirit," letting authors and illustrators know that they are supported.
One woman serves as both the president and publisher of Candlewick Press. Karen Lotz, in addition to seventeen years in the position, took on the role of Joint Managing Director for Walker Books in 2012. Her guidance in the global market is vital to Walker Group's presence across three continents with Candlewick Press, Walker Books UK, and Walker Books Australia and New Zealand. Communication between each press, no less important than running Candlewick in the states, has developed into an elaborate schedule: "Because of the five-hour time difference between Boston and London, Lotz explains that mornings are reserved for speaking with colleagues at Walker and Templar Books UK, which originated the Ology Books and launched an imprint with Candlewick in spring 2009. She follows up in the evenings from home with Walker Australia in Sydney, 16 hours ahead." This global framework allows Walker Group to bridge cultures and communities by focusing on printing and sharing global stories. From an expanding market in China to success in the United States with titles like Yu Li-Qiong's A New Year's Reunion, Lotz has recognized the universal strength of picture books around the world. As a 2012 Publishers Weekly article reported: "For Lotz, not just digital but global publishing is key to the company's ability to hold its own in a world where the meaning of territory is changing rapidly."
This is not to say that a focus on global publishing has hindered Candlewick's digital publishing. Retaining relevance in a digitally-driven world can be a challenge for some publishers, but Candlewick prides themselves on being "one of the few publishers working with its digital content delivery partners to attend to critical typographic, composition, and design elements as a book makes the transition from one handheld device (the book!) to another." With an expanding list of over 250 titles available in e-book formats, Candlewick is quick to address digital changes in the publishing landscape.
A Publisher That Gives Back
Candlewick has striven to be proactive about giving back wherever it can, partnering with groups to deploy its resources in unique ways. Along with the Association for Library Service to Children (ALSC), it presented the "Light the Way: Outreach to the Underserved" Grant in honor of Because of Winn-Dixie author, Kate DiCamillo. Each award provides "a $3,000 grant to assist a library in conducting exemplary outreach to underserved populations through a new program or an expansion of work already being done." Bezhigoogahbow Library, the 2016 recipient of the award, will use the grant to "provide culturally responsive literacy outreach to children birth to four, and to young caregivers under age 25 living on the Leech Lake Reservation." They hope to improve early literacy skills, help young caregivers promote their children's literacy, and "most importantly, help preserve the native Ojibwe language."
Celebrating twenty-five years of publishing, Candlewick partnered with First Book this past January to donate "275,000 books... to underserved populations." Marking their largest book donation, Lotz explains:

As we approach a quarter century of aspiring to deliver on our mission of publishing the very best books for children, we understand that if children from families with access to well-funded home and local libraries are the only ones who know our books, we will have failed. We therefore are thrilled to partner with First Books' exceptionally broad and visionary program, which reaches 220,000 classrooms and community programs, in making our beautiful books available to all children in America, regardless of their personal circumstances."
Candlewick authors toured the nation to promote literacy alongside the campaign through programs such as National School Library Month, summer reading, and back-to-school.
Their literacy and charitable initiatives are not to outshine their books, however. Phoebe Kosman, Assistant Director of Marketing, Publicity and Events at Candlewick Press discusses some of the most highly anticipated releases of the fall.

We're especially excited about A Child of Books (Sept.), a beautiful meditation on the power of stories to transport, by Oliver Jeffers and Sam Winston, which School Library Journal has called 'a masterpiece'; We Found a Hat (Oct.), the much-awaited concluding volume of Jon Klassen's hat trilogy, of which The Globe and Mail has written: 'The most epic trilogy since Lord of the Rings comes to its heart-stopping conclusion...We Found a Hat is a surprisingly nuanced exploration of friendship, bargaining and millinery'; and the movie tie-in and collectors' editions of Patrick Ness's beloved A Monster Calls (Sept.), timed for the debut of the movie, starring Felicity Jones, Liam Neeson, and Sigourney Weaver, which will come out in October. (More about the movie on the official website—and I can't recommend the trailer highly enough!)"
To learn more about Candlewick Press and its upcoming titles, visit the website here.
---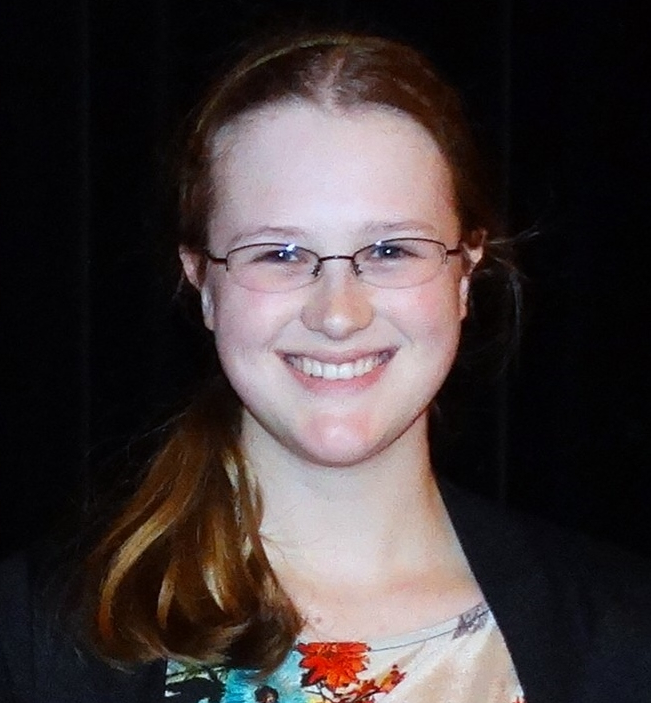 Anais Mohr recently graduated from Central High School in Traverse City, Michigan. She is a member of Front Street Writers, a program where high school students are coached in a workshop setting by professional writers. She loves to read fractured fairytales and middle-grade fiction.
---
Comments
---