Reverse a Trope Writing Contest
The following has been pulled from Amberjack's Reverse a Trope Writing Contest page. To view the original page, click here.
Everyone knows the classic tropes. They've been rewritten and redone a thousand times, but they still follow the usual formula. A couple has a misunderstanding and separates, but we all know they'll work it out and get back together in the third act. But what if they didn't? What if they both moved on and found better partners and lived happily ever after?

For our writing contest, we want you to challenge yourself and #ReverseATrope. You'll have two months and 1,000 - 3,000 words to tell a story that turns a classic trope on its head. Whether it's the story of a man who finds a genie and makes reasonable wishes, or the story of a zombie outbreak that is quickly contained and cured, we want to see what happens when you #ReverseATrope.

Rules: Must submit before October 10, 2016, and length must fall between 1,000 - 3,000 words. Good luck!
Independent Publisher on Instagram
Indie Groundbreaking Publisher
Amberjack Publishing
Binge-Worthy Books
Devoted to publishing binge-worthy books, Amberjack Publishing delivers a broadening selection of just-one-more-chapter titles. Amid a slew of up-and-coming independent presses, the recently launched Amberjack Publishing plans to stay in the game. This spunky newcomer has found their niche, in the spirit of Netflix and Hulu, as a provider of content worth finishing in one sitting. Amberjack Publisher, Dayna Anderson, explains, "we provides readers with 'one-of-a-kind entertainment.'" IP spoke with Anderson this month about Amberjack Publishing's origin and upcoming plans.
IP: I'd like to start by asking you to tell me a bit about the origin of Amberjack Publishing.
Amberjack Publishing was founded June 2014. Our staff have always been voracious readers and passionate about books, and that has lent itself well onto the business side of publishing. Since the beginning, we have firmly believed in keeping Amberjack Publishing a small, traditional press because we believe that we're better able to give each book the time and attention it deserves while also giving our authors the VIP treatment. And we still are - traditionally publishing commercial and literary fiction, as well as memoirs.
IP: How has running an independent press allowed you to take on riskier projects?
We are not one of The Big 5, so we don't have to act like one of The Big 5. We can invest in debut authors, think creatively, and execute "out-of-the-box" marketing plans. Running a traditional press also gives us the freedom to not only choose books we personally believe in, but allows us the time to work diligently with each author. Our authors receive direct and personal coaching from our team, which makes each book we take on considerably less "risky."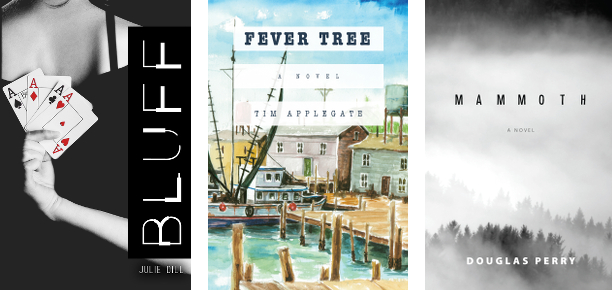 IP: What are some of your crowd-favorite titles?
An office favorite is Fever Tree, by Tim Applegate. It's gritty literary fiction, yet written beautifully as the author is also a highly acclaimed poet.
As some of us have young children, we are also proud of What Would It Be Like? It serves as inspiration for children by showcasing several bold women and their successes from around the globe.
IP: How do you determine what stories are "binge-worthy?"
Our stories have two important components that make them worthy of the "binge-worthy" title. First, we publish stories that readers will likely consume as quickly as possible, i.e. classic page-turners that draw readers in. They are compelling and entertaining, and can compete with a night of Netflix.
There are also those that have the potential to become a series. No one watches one TV episode anymore – they binge watch an entire series in one weekend. Similarly, our books leave readers wanting more from the characters, setting, and author.
IP: What has been the biggest challenge for your press since Amberjack Publishing was launched?
The biggest challenge for us, as any small press, would be competing with larger publishing houses. We simply don't have the operational or financial backing like they do. We've overcome this by selecting books and authors through a very selective process. At the end of the day, a reader wants a good book. We can do that.
IP: What is one goal that you have for Amberjack Publishing in the next five years?
While the past has shown that small presses usually dissolve within three years, Amberjack will undoubtedly be here. We have positioned ourselves with a team of incredible editors, publicists, and publishers who are dedicated to the success of each title we bring to market. Our goals include providing each of our authors with a success story, continuing to nurture relationships within this age-old industry, and providing readers with one-of-a-kind entertainment. We're also working toward two best-sellers each year.
IP: What do your loyal and budding fans have to look forward to this year?
Right now, we are hosting a writing contest, with a deadline of October 10th. We're looking for a short story that reverses a common trope. Details are here.
We are also having an exclusive early release of The Tale of the Dancing Slaughter Horse with attendees at the Dressage at Devon event this fall. We're excited that this compelling true story will be in front of Olympic-level athletes and trainers, and their fans.
For more on Amberjack Publishing, visit their website here.
---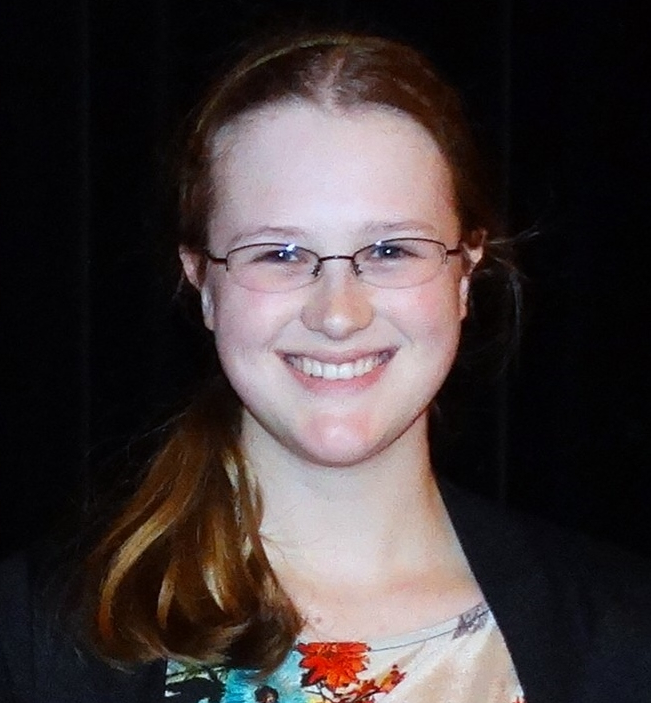 Anais Mohr recently graduated from Central High School in Traverse City, Michigan. She is a member of Front Street Writers, a program where high school students are coached in a workshop setting by professional writers. She loves to read fractured fairytales and middle-grade fiction.
---
Comments
---