Indie Groundbreaking Bookseller
Quail Ridge Books
Keeping the Community Engaged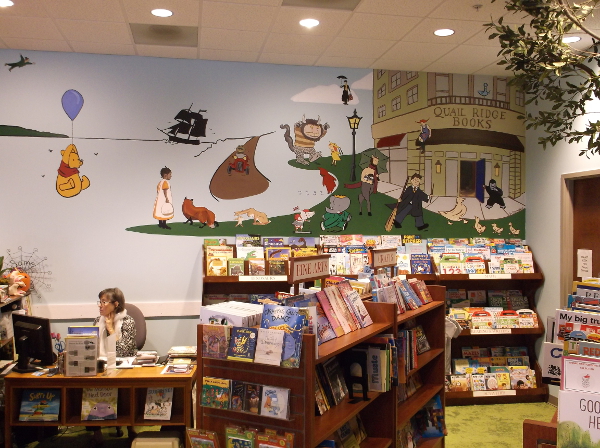 North Carolina is well known for many things including the Research Triangle (or The Triangle), where a cluster of renowned universities are located. To stand out as a bookstore in this region of academics, students, and researchers is no easy task. Since 1984, Quail Ridge Books in Raleigh, NC has done just that.
In the early years, the shop was known as Books at Quail Corners and was located in north Raleigh. Owner Nancy Olson focused on offering a wide range of fiction and nonfiction books. The children's book section has also always been carefully curated to offer the best selection. Olson recognized the importance of place and the quality of regional authors and carried Southern and North Carolina authors from the start - a focus still found in the store today.
In addition to offering quality and selection, Olson also stressed the importance of customer service.
The combination of efforts did not go unnoticed in the community and the store grew. Within five years, Carol Moyer was brought in to manage the children's section and start storytime activities. She still holds the position today. Publishers noticed as well and Books at Quail Corners became one of the first bookstores in the state to host regular author events.
By 1994, the store had outgrown its 1,200 square foot space and made the move to Ridgewood Shopping Center, at the same time changing its name to Quail Ridge Books. Initially doubling in size with the move, at that location it continued to add more space until it finally came in at 10,000 square feet, with the children's department alone taking up as much room as the entire original store covered.
With the expansion of space came the expansion of services as well. So many local and national authors came through that literary events were almost daily. Quail Ridge expanded their hours and started to do more community events as well. Like many bookstores at the time, they also added a music department.
By 2001, the Quail Ridge Books was not only garnering local attention, it was also accumulating accolades and attention from outside the region. They were recognized by the state of North Carolina as one of the "40 Great Places for Parents to Work." They also were awarded industry awards like Publishers Weekly Bookseller of the Year Award, the Pannell Award for Excellence in Children's Bookselling, and the Haslam Award for Excellence.
In 2013, founder Nancy Olson sold the store to Raleigh native Lisa Poole. Before leaving the bookselling business, Olson was honored herself with the Raleigh Medal of Arts for all her literary impact on the community.
Quail Ridge Books were forced to move again in late 2015 when they could not come to an agreement for their former space. While there was a space becoming available in the North Hills area, it would not be ready before their current lease was up. Undaunted and unwilling to shutter for the couple months in between, most of the store was temporarily moved into "Quail Ridge Books On the Fly." The staff, customers, and even visiting authors operated out of the smaller space until the move. The new, full sized store opened in July and hit the ground running with events the first week. As staff member Kent Bryant reflected on the time, " I don't think any of our staff would say it wasn't tough. When your store is such a community center, and then, when the books leave the shelves and you start to get down to bare walls, there is a feeling of disintegration that comes over you, and you wonder if you will be able to re-integrate. But I never truly doubted it--you realize that a bookstore is really the people who make it up."
Not surprisingly, a bookstore so recognized for quality has earned Quail Ridge Books a strong loyalty in the community. Over a dozen book clubs meet at the store itself and are treated twice a year to a Book Club Bash. They also coordinate with outside book clubs and retirement homes to connect these groups with authors they might be reading or book talks that might be of interest. Recently, a Teen Advisory Board was also established to not only read and review YA books, but to also help host authors of interest.
Their dedication to the community extends beyond just book groups though. The store also reaches out to local schools for discounted orders, as well as aiding when possible in suggested titles for curriculum. They also host Town Meetings on issues ranging from race to religion.
For over thirty years, Quail Ridge Books, in all its iterations, has been the heart of Raleigh's literary community. A look at their events calendar might feature a signing by former President Jimmy Carter one day and an up and coming local author the next, followed by a Town Meeting. In a time when many complain we are tied to screens, Quail Ridge is the kind of place that keeps community alive and engaged.
---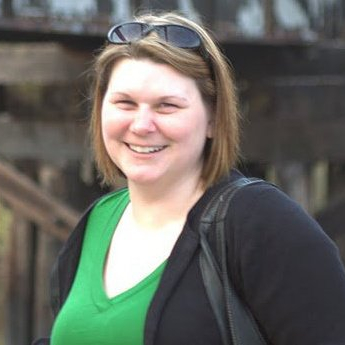 Amy Shamroe is Festival Director and Awards Coordinator at Jenkins Group. She has spent most of her adult life working in, with, and around books. Though she started her career as a bookseller, for the past eight years she has worked as a Jack of All Trades for the Awards. In her spare time, Amy enjoys traveling, sits on her local library's Friends Board, and keeps a blog about what she reads (when she remembers to update it).
---
Comments
---