Jon Marcantoni won a 2017 IPPY for his book The Kings of 7th Avenue. Click below to find out more about the award-winning book.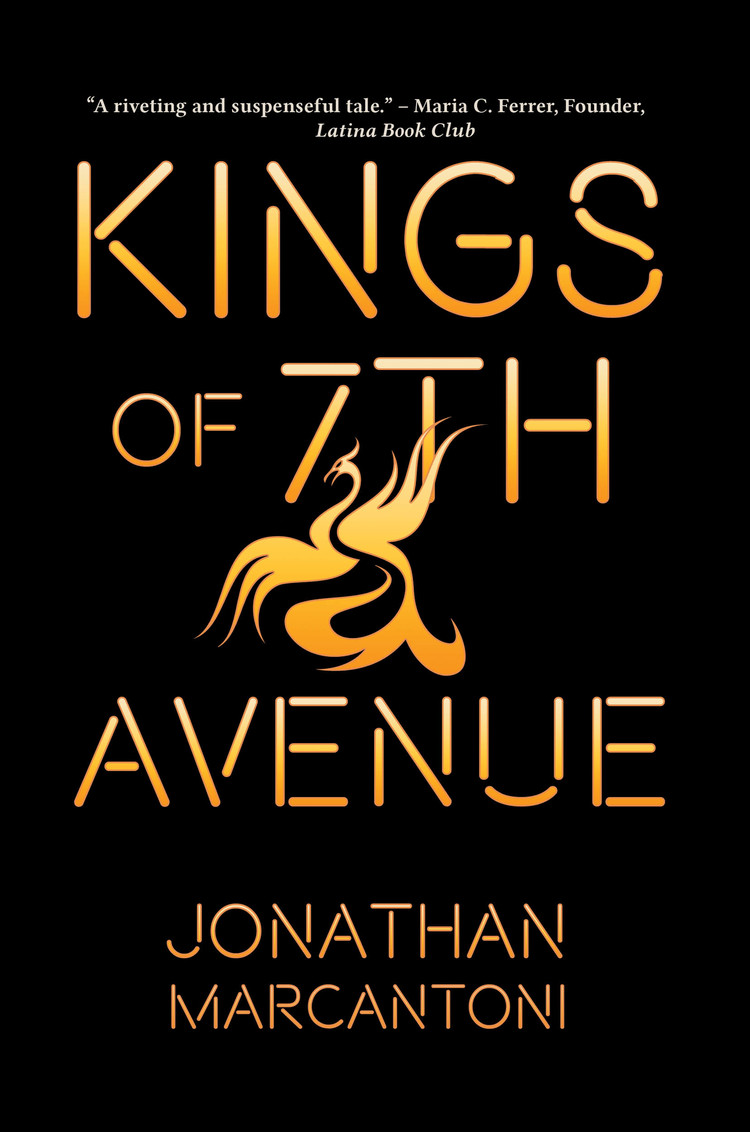 Independent Publisher on Instagram
Feature
10 Latino Books That Go Beyond the Latino Label
Recommendations from an IPPY Winner
1. Dysfunctional Males, by Fernando Sdrigotti
A comedic examination of everything wrong with men, from excessive wanking to objectification of women to deflection from responsibility to general laziness and stupidity, Sdrigotti's book focuses on a wide range of London residents, and while he occasionally mentions a character being from Argentina (Sdrigotti's birthplace), their Argentine-ness is always secondary to their man-ness.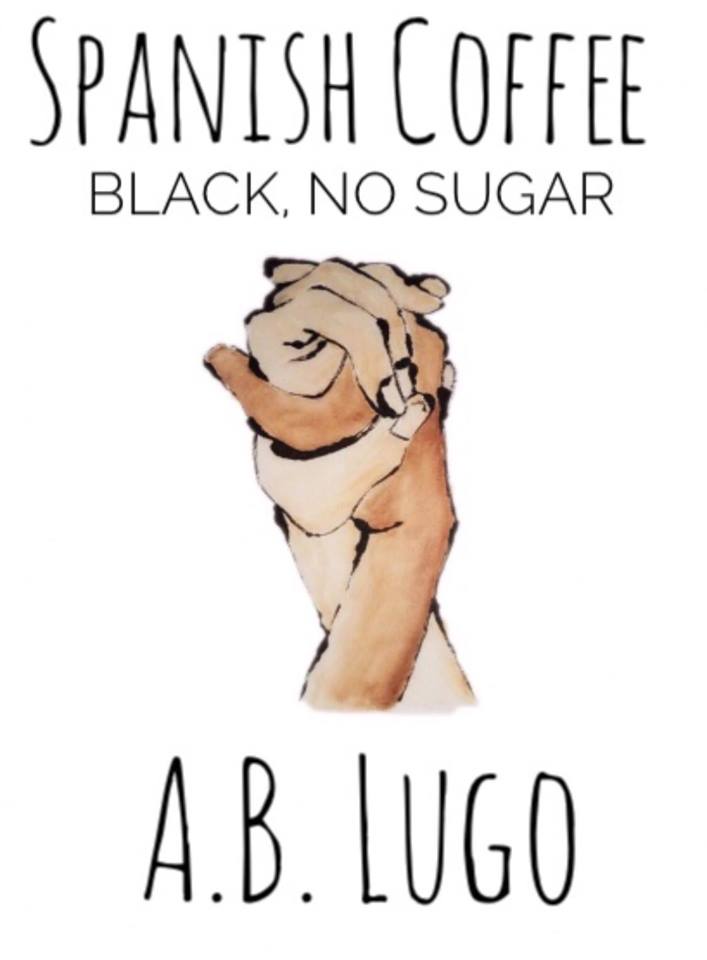 2. Spanish Coffee: Black, No Sugar, by A.B. Lugo
While Lugo's touching poetic chronicle of 2016 touches on the political (Trump's election, the Pulse nightclub shooting, police brutality, racism) it is largely focused on his processing his grief over spending his first year without his parents. Lugo's blackness and Puerto Ricanness is sprinkled throughout the book, but the main focus of the poems are a yearning for coming to terms with his own humanity and place in a world without the two people who anchored his existence for decades.
3. Scar On/Scar Off, by Jennifer Maritza McCauley
McCauley's searing hybrid memoir is concerned with race, gender, injustice, and historical deconstruction. While she touches on her mixed culture (her father is African American, her mother, Puerto Rican) the book is much more concerned with being a woman trying to make sense of a world that is constantly assaulting her. McCauley's poems strike an universal chord that is equal parts brutal and tender.
4. United States of Banana, by Giannina Braschi
Braschi's experimental satire of U.S.-Puerto Rican relations, Greek and Shakespearean theatre, pop culture, technology, and American jingoism in the aftermath of 9/11, defies categorization or any expectations you could possibly bring to it. Her work makes the concept of "uniqueness" look commonplace.
5. Death of Art, by Chris Campanioni
Campanioni is Cuban. And Polish. And his daring hybrid memoir (or is it a love story?) wants you to know that such descriptions tell you as much about a person as a map tells you about a city. Campanioni's deconstruction of a modern romance engages the reader by making them question their role in not only their judgments of him as a man, but the way in which they view themselves. By the end you may be asking where Chris begins and you end.
6. Nuno, by Carlos Alemán
When you are a Cuban-American, writing a story about the Cuban Revolution is damn near a rite of passage, but Alemán takes your expectations of a chronicle of one of the most over-analyzed modern revolutions and turns them on their head. While Alemán mentions communism occasionally, he mostly strips the conflict from its historical bearings in order to turn the war into an internal one between man and his own ego. Alemán's story could take place during any conflict where ideology takes precedence over human dignity. The life and death of the main character is also the life and death of an era.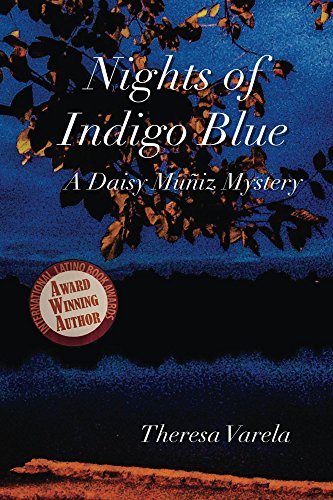 7. Nights of Indigo Blue, by Theresa Varela
Varela's funny, acerbic murder mystery is a light hearted yet pointed social critique. Her Daisy Muñiz is an unwitting, accidental detective at first, but when she is drawn into the mystery surrounding the death of a prominent surgeon, she finds a new purpose in her life.
8. The Surreal Adventures of Dr. Mingus, by Ricardo Félix Rodríguez
Rodríguez's book of interconnected short stories inspired by Fellini, Dalí, and psychoanalysis is, like many books on this list, difficult to categorize, and much more concerned with themes and concerns that transcend race and country, but Rodríguez's book, more than any other here, is obsessed with the geography of the mind, where possibly the entire story takes place. It is also possible the entire book is an intricate metaphor about sexual repression. Or a critique of Hollywood. Like any good inkblot, whenever you think you understand what you are seeing, a detail comes along that reimagines the entire experience.
9. No Matter How Much You Promise to Cook or Pay the Rent You Blew It Cauze Bill Bailey Ain't Never Coming Home Again, by Edgardo Vega Yunqué
The title alone should indicate that this book, most commonly referred to as Bill Bailey, is not concerned with boundaries, expectations, or even good taste. This massive tome—over 700 pages—can be looked at as a Puerto Rican jazz novel (as the author explicitly stated), an ode to the great American musical tradition, an ode to both Irish and Puerto Rican culture, or you can view it as a massive F-U to a publishing industry that dismisses minorities from producing European-style literary fiction. The book falls apart under the weight of its ambitions in the final passages, as Vega gives in to nihilism and ultraviolence that seems to come out of nowhere, but the first 2/3rds of the book is amongst the most beautiful, inventive, memorable storytelling gymnastics you will ever read.
10. When Angels Fall, by Manuel Meléndez
Meléndez, the Queens-based reincarnation of Edgar Allan Poe, crafts a compulsively entertaining thriller about a supernatural murderer who torments the quiet neighborhood of Sunnyside. While he borrows several cultural elements, such as Santeria and sprinklings of Spanish, the ethnicity of the characters is merely background music for his unpredictable yet methodical killer, driven by Divine justice and a thirst for chaos. The visceral, propulsive energy of his story makes When Angels Fall a welcome addition the cannon of great horror thrillers.
---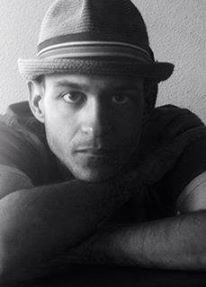 Jon Marcantoni is the publisher and founder of La Casita Grande Press, an imprint specializing in innovative and experimental Latino and Caribbean literature. He advocates for Latino writers who defy industry norms to tell stories that go beyond their cultural borders. He can be reached at publisher@lcgeditores.com.
---
Comments
---