Tech Desk
From the Tech Desk
Apple, Google, and Walmart Prepare to Enter the Audiobook Market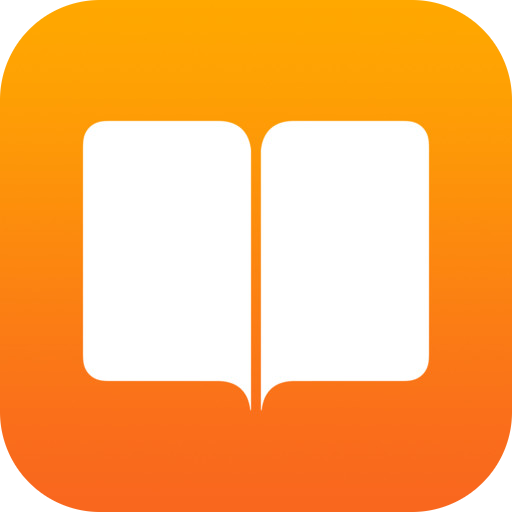 2018 is only a month old, but we're already seeing some action regarding the "6 Predictions for Book Publishing and Technology" that we made in last month's From the Tech Desk column. One of those predictions, "The rise of audiobooks will result in new platforms peddling the platform," looks like it is already poised to come true. Another, "Kobo will fall victim to the decline of the eBook," may have already been proven wrong. What will the rest of 2018 hold for book technology if we're already seeing this much action in the first month of the year?
On the audiobook front, news broke in late January that Apple was preparing to redouble its efforts against Amazon in the eBook fight. That push would also likely include Apple's first real venture into the world of audiobooks.
According to a report from Bloomberg, Apple is rebranding and rebuilding its iBooks app. The iOS application, which runs on iPhones and iPads, will be renamed as "Books" going forward. The change is on-brand for Apple, which has spent the past couple years pivoting away from the iTunes platform and toward the Music app. Music is Apple's music streaming service, while Books will be its hub for all things book-related.
By itself, the shift from "iBooks" to "Books"—present in an early developer's version of the as-yet-unreleased iOS 11.3—would be significant. Apple has hardly touched the app since April 2016, when the Supreme Court hit the company with a $450 billion fine for its role in an eBook price-fixing scheme. The huge financial hit discouraged Apple from investing much time, attention, or cash in books or publishing. As such, Apple ended up ceding ground to Amazon, which owned 83% of the United States eBook market as of last year.
Even more significant is the fact that Apple tapped Kashif Zafar to lead the new Books project. Zafar's resume includes roles at Audible (senior vice president) and Nook (content vice president). His experience suggests that Apple is not just plotting a return to eBooks, but is also ready to take aim at the audiobook market in a big way. As we mentioned in last month's prediction article, Apple's contract to sell audiobooks exclusively from Audible is just recently a thing of the past. That fact, combined with Apple's penchant for building successful audio services, promises a thrilling clash of the titans in 2018's audiobook market.
Not that Apple and Amazon will be the only two titans clashing. A recent article in the USA Today claims that both Google and Walmart are also preparing to join the audiobook fray.
Of the two, Walmart's news is the biggest—and not just because Walmart is ranked as the top company on the Fortune 500. Unlike Apple and Google, Walmart has never before sold eBooks. The plan is to add both eBooks and audiobooks to the Walmart website sometime this year. To shepherd the project toward successful completion, Walmart will collaborate with Japanese e-commerce brand Rakuten. If that brand name sounds familiar, it's because Rakuten is the parent company of Kobo, the Canadian eBook, e-reader, and audiobook company that we predicted the demise of just one month ago.
To jog your memory, we thought Kobo might be on its last legs thanks largely to the diminishing interest in eBooks. Unlike many eBook vendors, Kobo had stayed successful—thanks primarily to e-commerce partnerships with brick-and-mortar stores brokered by its parent company. We just figured 2018 would finally be the year that Amazon steamrolled the Kobo train.
Evidently, we were wrong. If Rakuten is teaming up with Walmart, then Kobo's immediate future is probably secure. Walmart will put Kobo's library of six-million-some eBooks and audiobooks up for sale through a "co-branded" Walmart/Kobo app. Walmart will also begin selling Kobo e-readers, which should give the company an extra boost. Since we never like to predict the death of a business, we're happy to be wrong on this one.
While Walmart and Amazon are stealing most of the spotlight, the fact that Google is getting into audiobooks is still worth discussing. The Google Books platform has been around since 2005, while Google eBooks has been here since December 2010. However, while Google has promoted the searching of book text—and, eventually, the sale of eBooks—the company has never sold audiobooks. That changes now, as Google prepares to start selling audiobooks through the Google Play Store. The store will include bestselling books priced at the competitive rate of $10 per title. The audiobooks are available in nine different languages, can be shared with up to five family members, and will be fully compatible with Google Home and Google Assistant.
With major players entering the market or redoubling their efforts, the eBook market could see a resurgence in 2018. The audiobook market is where most of the action will be, though, and it should be interesting to see how Apple, Google, and Walmart rewrite the rules of this burgeoning industry. While Audible offers quality products in a convenient fashion, it also has high price points thanks to a veritable market monopoly. When that monopoly vanishes, what will happen to Amazon's dominance? With these competitors, it's tough to say. Google has web searches on its side, while Walmart has the positioning to undercut everyone else in terms of price. Apple, meanwhile, could be the one to build the audiobook equivalent of Spotify.
No matter what happens, though, it looks like readers and audiobook fanatics are poised to win. In eBooks, in audiobooks, and in publishing in general, there is no better outcome than free, unbridled competition. It should be a fun year of watching the fireworks.
---
Craig Manning is currently studying English and Music at Western Michigan University. In addition to writing for IndependentPublisher.com, he maintains a pair of entertainment blogs, interns at the Traverse City Business News, and writes for Rockfreaks.net and his college newspaper. He welcomes comments or questions concerning his articles via email, at manningcr953@gmail.com.
---
Comments
---