Indie Groundbreaking Publisher
Charlesbridge
Championing Children's Literature and More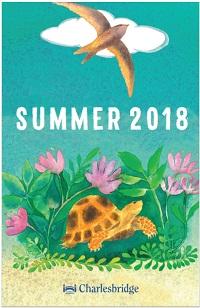 One year from their 30th anniversary,
Charlesbridge
continues to grow and evolve as a children's book publisher while pursuing new markets. The Boston-based press acquired Imagine Publishing in 2010, which brought adult non-fiction and more children's titles into the fold. With a dedication to publish "high-quality books for children…creating lifelong readers and lifelong learners," Charlesbridge titles "offer accurate information, promote a positive worldview, and embrace a child's innate sense of wonder and fun." IP took the opportunity to chat with Yolanda Scott, Editorial Director and Associate Publisher, and Mary Ann Sabia, Publisher and COO, about the history and future of the press.
IP: I'd like to start by asking you to tell me a bit about yourselves and your experience with Charlesbridge.
Mary Ann: I have been in publishing since 1984. I started in export sales and moved on to sales in professional publishing, and then sales and marketing for a general trade house. In 1989, I came to Charlebridge to start our trade division. At the time Charlesbridge published only supplemental school materials for grades K-8. Around that time, whole language was "hot" in school as the way to teach reading. Trade books were coming into vogue for classroom use, and I brought a distribution of trade books to Charlesbridge, [starting with]
five alphabet books
by Jerry Pallotta.
Yolanda: I came to Charlesbridge in 1995, fresh out of college. I had studied Russian, where my grand plan was to go work for the CIA, but my career as a spy was not to be. I ended up casting about for a publishing job in Boston and got a job at Charlesbridge as a publisher's assistant. Children's publishing wasn't even on my radar, but was the perfect match for me. Actually, starting at a small, independent press and getting an overview of the entire publishing system was the perfect way to learn the business and I quickly fell in love with it, moving to editorial quickly thereafter. Since then, I've pretty much held every job in editorial and now I'm Associate Publisher. It's been really cool to see the changes at Charlesbridge over the decades and also to work with a staff of people like Mary Ann, who've been here for a very long time and so there's a lot of institutional knowledge that we all share and I think that that's rare.
IP: Please take a moment to brag. I know you are excited to publish every single book, but what are some books that you are particularly smitten with?
Yolanda: I have to say that right now we have this amazing series called
Baby Loves
,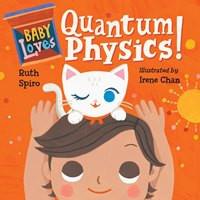 that is going gangbusters. The second it came in, Mary Ann said, "We've got to do this series." We put a lot of resources behind it to give a perfect launch. We now have eight titles in print and it's really hit a nerve with consumers. It does something different by taking complex scientific ideas and breaking them down in a way that kids can understand. The books have a gift appeal and tongue-in-cheek hipster factor.
Mary Ann: It really is impossible to think of any one book that's my favorite. I think that what I love most about our books is how much care goes into every single detail, in both text and art, to make sure everything is spot on and accurate. Because so much of what we do is non-fiction, we feel that it is incredibly important to get the tiniest details right for our audience.
Yolanda: We really do pride ourselves in the editorial design side of things and our relationship building, not only with authors and illustrators, but also with agents and customers. It's a personal connection that we're trying to build and a real collaborative process where we're all members of a team. That's one of the ways we're able to stand out from larger, more corporate publishers, because we do offer that detailed approach and fact-checking and quality has made us stand out.
IP: There's this delicate balance of bringing greater diversity into children's literature in a way that doesn't seemed forced or further isolating. How do you work to represent intersecting identities respectfully?
Yolanda: I want to say that for us, it never felt forced. It's been part of the company mission since day one. Back then, we called it multiculturalism, but it was the same goal of trying to introduce windows and mirrors into young children's reading experiences. That having been said, I think that there's a much more nuanced understanding of what it means to publish diverse titles now. I think the conversation that we're having is so much more complex and that's all been really wonderful for the children's book industry as a whole and we certainly have continued to learn as well. Our editors have served for the past five years on the Children's Book Council Diversity Committee, and we have an internal diversity committee, like many publishers. It's just an evolving aspect of our publishing plan that really has been in place for thirty years.
IP: Publishing books for children really means that you have the opportunity to shape the next generation.
Yolanda: It's an incredibly creative and rewarding field and career, but it comes with responsibility and I think all of us know that and take that seriously.
IP: What has been the biggest challenge for your press since Charlesbridge was launched?
Mary Ann: I think one of the biggest challenges we ran into, from about 2000 was our ability to meet distribution demands. We were really finding it hard to ship books as quickly as we needed to and there was a demand for EDI [Electronic Data Interchange], that as a small publisher we found hard to meet financially and in a timely way. After a lot of thought and consideration, we decided to turn over our distribution to Penguin Random House Publisher Services.
Yolanda: We used to be able to walk down the street or drive down the street to go to our warehouse and that system was no longer working because we'd evolved into something bigger. And the challenge, I think, is to keep our core identity and to keep our small press values, but to add to that the big-publisher distribution power and the world-class sales team and so far, it really has been the best of both worlds.
Mary Ann: I think our customers see that. We benefit from it, our customers benefit from it, our authors and illustrators benefit from it—so far it's been a win-win all the way around.
IP: I'm curious if that decision was at all influenced by the acquisition of the imprint Imagine Publishing in 2010.
Mary Ann: Not really. I think a small part of it started around the time the industry began, wondering what was going to happen with print books? How much of sales are going to go into ebooks vs. print? How much warehouse space would we need for the future? How much do we want to invest in print sales? These conversations were more of the driving force. When we acquired Imagine, we acquired some children's titles and a small list of adult books. We've been trying to develop our adult imprint in a way that reflects the mission and the core values of our children's list. We try to take what we did with children's non-fiction and replicate it in the adult world, whether they're biographies, memoirs, women's studies, African American studies, history -- a wide range of non-fiction topics.
Yolanda: I think that one of the things that's been so great about my time at Charlesbridge is that it's never dull. There's always some challenge, some new initiative that's coming. When I joined the company it was nonfiction picture books, then we started to do fiction picture books, then a few years later we started to do middle grade, followed by YA just last year. And of course with the other changes, like Penguin Random House and the acquisition of Imagine, there's always something evolving and growing and that feels good. We don't stagnate around here.
Mary Ann: And everything is very carefully plotted out. We try very hard to grow and expand, but not above our means because it's a goal of the company to remain independent, and in order to do that, we need to support ourselves financially.
Yolanda: So we're very, very strategic in the new initiatives that we take on.
IP: I came across a Publishers Weekly article that explained that many of your original titles are still in print. What role does your backlist play in your ability to take on new titles?
Mary Ann: Well, the backlist is really how all publishers survive and our backlist is very, very strong. I would say maybe 85% of our original titles are still in print, including the original five alphabet books.
Yolanda: We just keep on going, which is great. And we refresh covers if we need to or focus on an important anniversary. The fact that we keep our books in print longer than most other publishers has been one of the selling points when talking with agents or with authors. People know it, the word is out there, and that is, in part, why they come to us and why they like working with us.
IP: What are some goals that you have for Charlesbridge in the next five years?
Yolanda: I'm really interested in new initiatives, new partnerships exploring licensing prospects, and finding new ways to support and shore up our backlist series. For example, we've got two new series of math books that are coming out in 2020 that are kind-of under wraps for the moment, but it's a partnership with an outside organization; it's this really exciting and really different way of publishing for us. Finding new ways to continue to stretch ourselves so we can grow not only the number of frontlist titles, but also the types of books that we're doing. One of our initiatives is to grow our list by buying rights to books published in other countries, many of which we find by attending the Bologna Book Fair.
IP: Are there any upcoming works that you would like to discuss?
Yolanda: On our Fall '18 list is a book called
Night Train, Night Train,
by Robert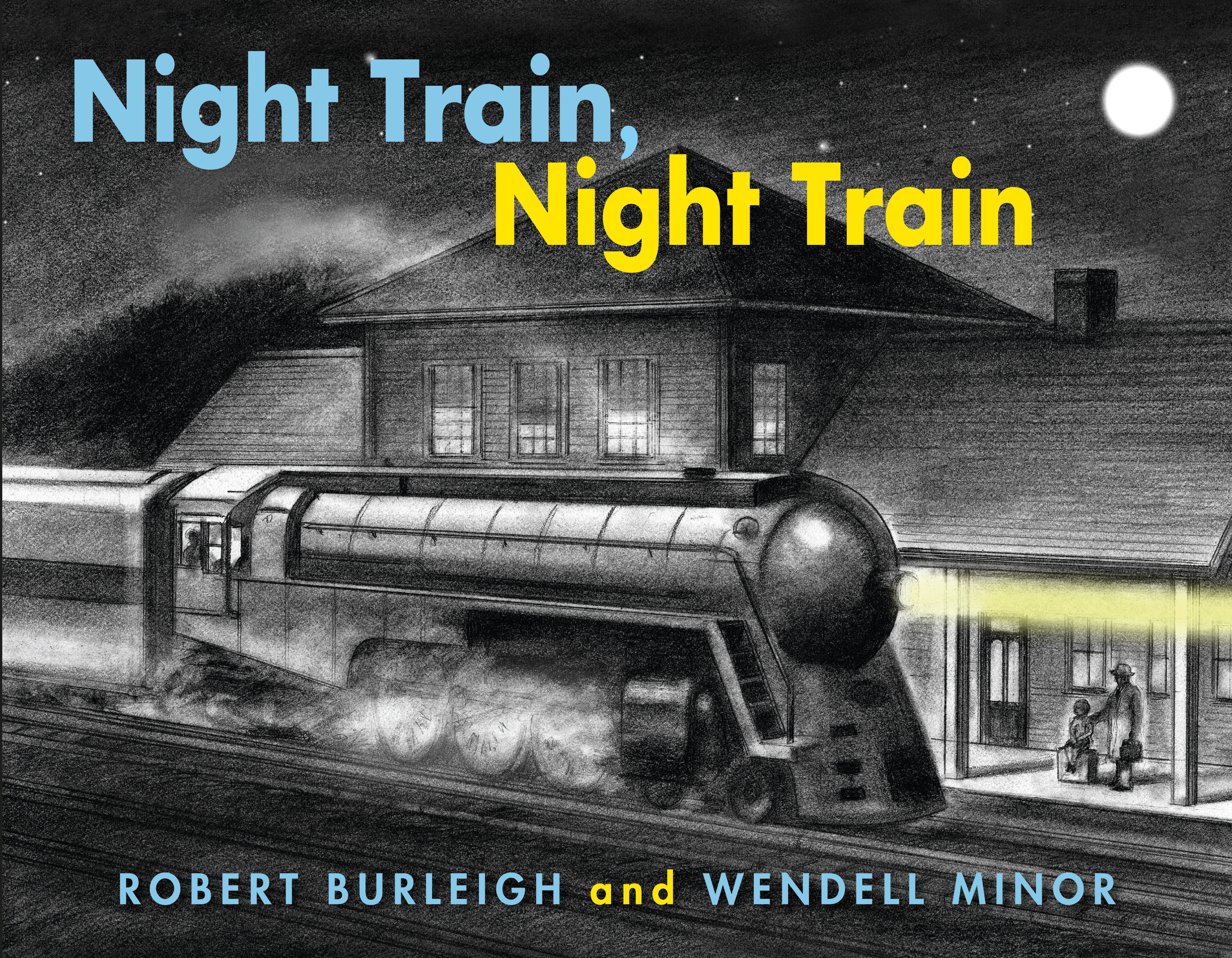 Burleigh and illustrated by Wendell Minor. When I first started at Charlesbridge, Wendell Minor was someone that we were talking with and for one reason or another it just never really worked out to sign him on. Then years later, we reconnected at an event and we've now done several books with him. NIGHT TRAIN, NIGHT TRAIN has the feel of a modern classic for me. Wendell illustrates a journey from country to city, overnight, with a young boy going to visit his relatives. The illustrations are gorgeous, done in black and white with pops of color that gradually accumulate over time. It's a great combination of wonderful writing, innovative illustration, and conceptual work. We did a beautiful cloth-paper case wrap with foil stamping—it's just a really beautiful package overall. So, that's one of my favorites for the fall.
Mary Ann: Coming out in Spring of '19, from our adult list, we have a book which we acquired from a Spanish publisher, We Are Not Refugees: True Stories of the Displaced, by journalist Agus Morales. It struck me as very timely book because we're at a point in history where there are so many displaced people in the world. This journalist has travelled to Latin America, to Syria, Afghanistan, Central Africa and provides personal glimpses into the lives of these displaced people. He concludes that these people are not really refugees because the vast majority of them are never granted asylum.
IP: Both of those titles sound fantastic! Thank you for joining me today.
* * * * *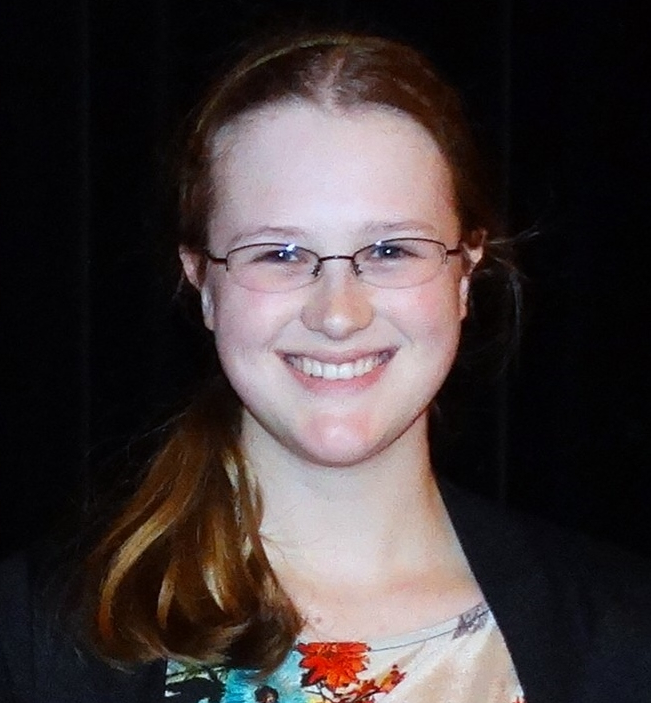 Anais Mohr is a junior Professional Writing major studying at Champlain College. She was a senior member of Front Street Writers, a program where high school students are coached in a workshop setting by professional writers. Anais lives in Traverse City, MI and she loves to read fractured fairytales and middle-grade fiction.
---
Comments
---