Indie Groundbreaking Book
Growing Influence
Innovative Novel Shares Business Tips in Story Form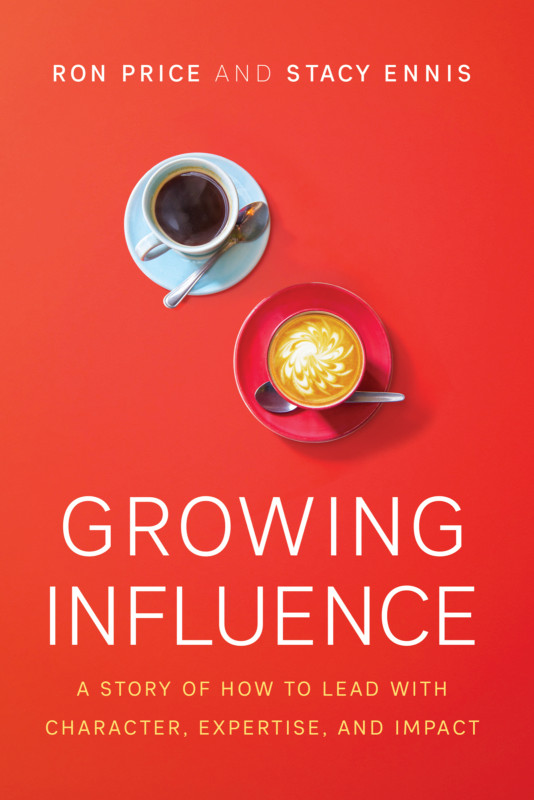 How many business advice books are out there? Books about leadership and development and progress. Books imparting the advice of successful CEOs and life coaches. Books that give you a laundry list of strategies you can use to get ahead at work and add new dimensions of fulfillment to your life. Almost everyone has read at least one of these books. Many of them provide rich, helpful advice, delivered by experienced people who have gleaned their knowledge from years and years of success. Most of them, though, utilize a familiar format. They are delivered as advice, in a similar way to what you would expect from a school lesson or a PowerPoint presentation at the office. The information is valuable, in other words, but the format can feel cold and formulaic.
The press materials for Growing Influence: A Story of How to Lead with Character, Expertise, and Impact promise something different. "Science proves when you want to deliver powerful lessons, do it through story," the press release begins. "One study says 'Stories are remembered up to 22 times more than facts alone,' which is pretty persuasive." Growing Influence takes this statistic to heart. Penned by Ron Price (a former CEO and an experienced leadership advisor) and Stacy Ennis (a success coach and the founder of a women's leadership training program), Growing Influence takes two formats and throws them in the blender. It is both a business advice book and a novel, and the groundbreaking mix makes for enlightening lessons delivered through the lens of a surprisingly engaging fictional narrative.
The story opens with the protagonist, named Emily, working frantically to get a presentation ready for work. Her initial plan is to go to the coffee shop, get a cup of coffee, and then sit at one of the tables and mentally prepare for the big presentation. Her plans change when she realizes that four slides have vanished from her presentation for no apparent reason. In her rush to salvage the presentation in time, she accidentally spills her cup of coffee. A kindly stranger named David helps her clean everything up and she manages to finish the presentation and get to work on time. Her boss ultimately compliments her on a job well done, but then informs her that she has been passed over for a promotion in favor of a less talented (male) colleague. Before long, she's back in the coffee shop, venting to David about her frustrations—and learning that David just so happens to be a former CEO with a wealth of experience and advice to share.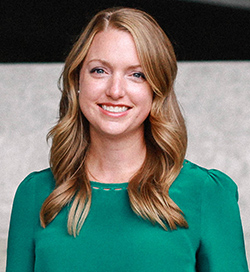 This simple narrative is an obvious tool meant to set up the main purpose of the book, which is the lessons that Price and Ennis have to share. The majority of Growing Influence plays out in the form of coffeeshop mentorship sessions between David and Emily. The wisdom he imparts is the kind of stuff you would expect from a leadership book, from tips on how to find time throughout the day for your own development to strategies for defining the values that ground your leadership style. However, by delivering these lessons in the way they do, Price and Ennis accomplish a few unique effects.
First, the narrative of the book grounds these lessons with a sense of time and place. One of the reasons that retaining advice from leadership books can be difficult is that the format feels so formal and clinical. Price and Ennis put you in a cozy, fragrant coffeeshop with David and Emily, a setting that helps their lessons feel less like formal directives and more like hard-won nuggets of wisdom. It's the difference between having an enlightening conversation with a friend and watching a keynote speaker up on a stage. Both experiences have value, but the former is inherently more personal and typically more memorable.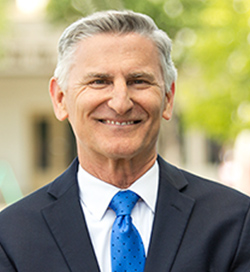 Secondly, as simple as the narrative structure of Growing Influence is, it still gives names and faces to its characters, their struggles, and their experiences. You feel for Emily, hired by a tech company at the same time as several male coworkers and frustrated by repeatedly watching them advance and flourish while she stagnates. You appreciate David, who comes across as someone both glad to be out of the corporate world and happy to pass his wisdom on to the next generation of corporate leaders. You enjoy watching their friendship blossom and seeing Emily grow through his advice and her own talent and drive.
Perhaps most impressively, Growing Influence still works as a piece of fiction. There are genuine emotional beats to the story, and the ending—while a surprise twist—is effective and memorable in a way that underlines the lessons of the book. The structure, it turns out, isn't just a unique vehicle for Price and Ennis to share wisdom about leadership, but also a way to show how leadership is a way of life rather than a skill.
Growing Influence was published on September 18 by Greenleaf Book Group Press. You can find it on Amazon.comor the Greenleaf website.

* * * * *
Craig Manning is currently studying English and Music at Western Michigan University. In addition to writing for IndependentPublisher.com, he maintains a pair of entertainment blogs, interns at the Traverse City Business News, and writes for Rockfreaks.net and his college newspaper. He welcomes comments or questions concerning his articles via email, at manningcr953 (at) gmail.com.
---
Comments
---