Indie Groundbreaking Book
Sandwich'd
Peter Roseman's Life Between the Breads
"Too few people understand a really good sandwich." – James Beard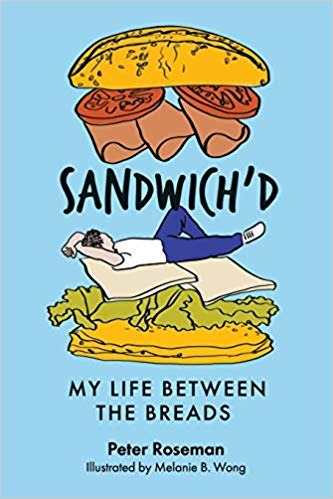 When I read the above epigraph Peter Roseman chose to begin his book, I figured I was in for a really good culinary adventure. Having been a bit of a foodie for three or four decades, I've come to admire cookbook pioneer James Beard and a really good sandwich. Having read and enjoyed Sandwich'd, I'm now even more of a fan of Beard, and of sandwiches, and also of Peter Roseman – a man who takes his sandwiches very seriously. "Sandwiches are my passion…the main ingredient of my life," he says, and with 23 chapters of great storytelling and 20 detailed sandwich recipes, he goes on to explain himself and his "life between the breads."
Roseman includes this disclaimer on the book's back cover: "WARNING! This book may cause yearning, craving, or increased appetite that may well lead to ravenous gluttony. When reading, if you begin to feel hungry, stop and immediately make yourself a sandwich." It's an appropriate warning, and especially since his sandwich recipes are a grand tour of sandwiches from around the world, you can't help but want to try some of them out. Of course, Roseman's 25 years of experience making hundreds of kinds of sandwiches might seem hard to compete with, but experimenting with new ingredients and trying new techniques is part of the fun of cooking, right?
Peter Roseman's sandwich-making journey began when he graduated college with few career aspirations, wondering what to do with his life. Luckily, his father was ending a career on Wall Street and his mother was planning on going back to work, so they decided to team up. Together they bought their own small business, an Italian deli and meat market in Hamden, Connecticut. After about two years of hard work they realized their forte was lunch and catering, but that the meat market was too much for them, so they sold the business. They got lucky again: a nearby sandwich shop in Greenwich came up for sale, and they bought it in March of 1993. Peter and his family have been operating that business, Gourmet Galley, ever since.
Throughout the book, Roseman tells stories about the various challenges and life lessons he learned along the way: setting and achieving goals, working well with people, and basic rules of life such as, "The most important part of any workday is lunch, and nothing beats a good sandwich."
He reminisces about the simple pleasure of a peanut butter and jelly sandwich in a brown bag and the tastiness of his first Italian Combo. Once he's behind the counter himself, he describes learning to make "the standards," along with more exotic fares like the Banh Mi of Vietnam, the Monte Cristo from France, and "the best sandwich I ever had," while on his honeymoon on Maui, an "ono burger" fish sandwich.
I contacted Peter for some insights about running a sandwich shop for 25 years.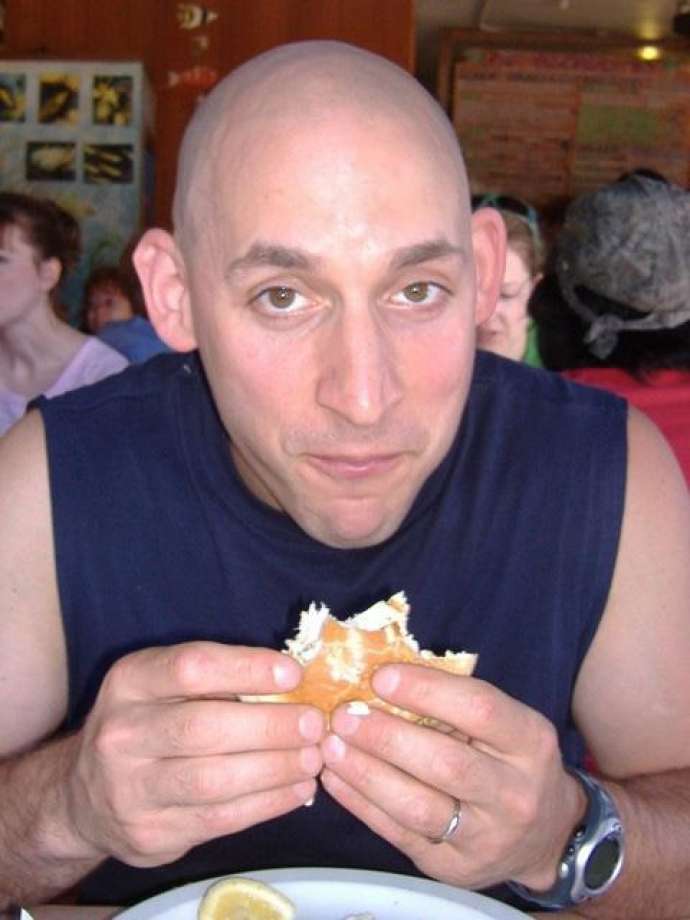 "Creative menus have been an important, ever-changing part of our sandwich business," he said. "Early on our fare was basic and limited but we noticed our customers desired changes. We introduced lighter options as well as vegetarian selections. Some basics will always be popular like over roasted turkey and roast beef, but we had to find new ways to serve them. Wraps and artisan breads have livened up our menus evolving from the simple to the cutting-edge."
On the topic of writing and publishing versus sandwich making, Peter came up with this great metaphor: "Making a book is a lot like making a sandwich! The breads are like the intro and conclusion and the main ingredients are the great stories on the pages in between. When done right, books and sandwiches should both be very satisfying and should satiate a hunger inside."
Well, his book satisfied this reader's hunger. I learned a lot, and was touched his personal anecdotes. There's the advice about fresh bread, even bakery "fresh-out-of-the-oven" bread; the importance of the proper chip on the side ("Skip the low-fat and fat-free types. Go for the hard stuff."); but there's also advice about the value of hard work, keeping your word, and establishing honest relationships with co-workers and vendors.
"I've found the publishing business to be quite a bit more complicated than the restaurant business. There are so many people involved in writing and publishing a good book (editor, proofreader, publisher, illustrator, designer). Also, where the restaurant business tends to thrive on speed, publishing takes time and patience is essential."
"Though it's unclear how my book will be received, I truly enjoyed the process. It was something I talked about doing for years and 25 years or so seemed like the perfect time to tell my stories. Hopefully, upon reading, my audience will have a newfound respect and appreciation for those of us behind the sandwich counter."
Do yourself a favor and check out this tasty book!
SANDWICH'D: My Life Between the Breads
by Peter Roseman
Illustrated by Melanie B. Wong
Plum Bay Publishing (Dec 2018)
ISBN 978-0-9988617-6-0
139 page paperback; $15.99
* * * * *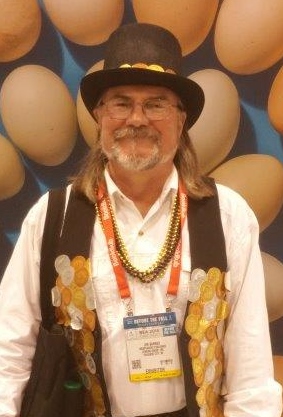 Jim Barnes. aka "the IPPY Hippie," is the Executive Editor of IndependentPublisher.com and has been Awards Director of the Independent Publisher Books Awards for 22 years.
---
Comments
---