Tech Desk
From the Tech Desk
What Does Wattpad's New Publishing Division Mean for the Future of Books?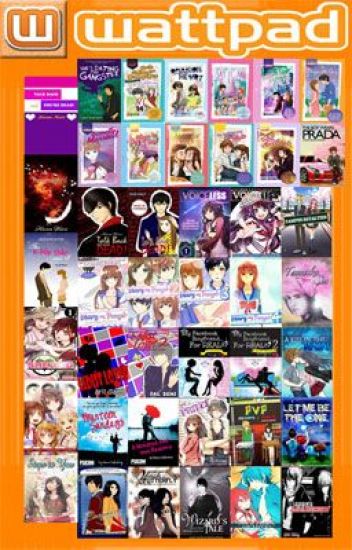 Last month, the "social storytelling platform" Wattpad announced that it would be launching its own publishing division, called Wattpad Books. For years, Wattpad has existed as a free, serialized, all-online community of authors and readers. Writers on the platform post their works one chapter at a time, building readerships as their stories move forward. Wattpad claims that it currently has 70 million users and counting. Wattpad Books begs the question of whether Wattpad can leverage this very sizable userbase into a contingent of paying customers.
It's not a new thing for Wattpad authors to end up with publishing deals. On the contrary, both indies and majors have eyed Wattpad as a means of signing authors who already have followings and whose stories have already found audiences. In 2013, independent publisher Sourcebooks launched a partnership with Wattpad, leading to bestselling titles such as Natasha Preston's The Cellar. The same year, Penguin Random House published The Kissing Booth, a book by popular Wattpad author Beth Reekles. In 2018, The Kissing Booth became a wildly popular romantic comedy film on Netflix.
So, there is clear precedent for Wattpad authors and their work finding success beyond the platform. However, in the past, these successes have occurred through third-party publishers, not through Wattpad itself. With the launch of Wattpad Books, the company is looking to capitalize on the success of the authors that it helped build. Of course, the publishing venture is also a way for Wattpad to support its most popular writers and help them transform writing from a hobby into a career. Wattpad Books will begin by targeting its young adult segment, with six titles already selected and announced.
The most groundbreaking, intriguing aspect of Wattpad Books, though, is not that it will mark Wattpad's first direct entry into the world of physical books. Instead, the most revolutionary aspect of Wattpad Books is the company's plan to use artificial intelligence and machine learning to decide which authors and stories get published.
Indeed, the key to Wattpad Books will be a proprietary AI technology called "Story DNA Machine Learning." Story DNA will essentially crawl the Wattpad catalog, processing data for each title as it goes. Unsurprisingly, the algorithm will focus in part on the statistics behind the stories. How many reads does a story have? How many times has it been shared? How many people have commented on it? In the past, the Wattpad stories that have made it to the traditional publishing have gotten there in part becauseof impressive stats on the Wattpad platform.
However, Story DNA will also go beyond the statistics. Wattpad says the technology will be able to process the text of a story itself, looking at "sentence structure, word use, and grammar," among other facets. By looking at these details—and comparing them against other Wattpad stories and already-published books—Story DNA should be able to determine which stories are well-written and which ones match a writing style readers respond to.
On the one hand, the Story DNA technology will make it much, much easier for Wattpad staffers to find the stories they wish to publish. Right now, the number of titles on Wattpad is around half a billion, and many of those are fanfiction. Wattpad can use Story DNA to find popular, well-crafted original stories that are likely to be marketable to the book world at large. It's worth noting, also, that Story DNA is just being used as a scouting tool. The Wattpad team will still read the stories it is considering for publication, and will make the final decisions about which authors to pursue for Wattpad Books.
On the other hand, there are legitimate concerns to be raised about Story DNA and what it might signify for the future of publishing. Some purists will undoubtedly be up in arms about a computer program driving publishing, rather than the eyes and opinions of seasoned agents and editors. Again, Wattpad Books won't be eliminating human touch from the equation entirely, but the criticism is still worthy of discussion.
The system that drives publishing currently, where a small number of people act as gatekeepers and decide what makes it to the marketplace, is imperfect. It is highly subjective and operates largely on the guesswork of what agents or editors think might be marketable. For these reasons, there is something attractive about a system that is more objective and can back up its recommendations with data. However, other factors figure in during the traditional agenting cycle, from artistry to writing craft to context within the current zeitgeist. Can a machine learning algorithm take these factors into account, or is it only capable of pushing publishing further in the direction of the capitalist bottom line—and further away from the kind of risks than can move publishing forward?
Forbes also recently published an article exploring the potential ramifications that the Story DNA technology could have on the diversity of books. As contributor Mason Sands pointed out, making publishing decisions based on what is most popular on Wattpad could stall the movement toward greater representation in fiction. That's not to say Wattpad's writership or readership are not diverse, but Sands does rightfully note that the biggest successes from the platform up to this point have been written by white authors about characters that are also white.
On the whole, Wattpad getting into publishing is probably a net positive. It is especially good news for the platform's authors, who will now have better opportunities at having their work read than ever before. The big question mark at this point is about Story DNA and what kinds of titles it might bring to the fore. Only time will tell.
* * * * *
Craig Manning is currently studying English and Music at Western Michigan University. In addition to writing for IndependentPublisher.com, he maintains a pair of entertainment blogs, interns at the Traverse City Business News, and writes for Rockfreaks.net and his college newspaper. He welcomes comments or questions concerning his articles via email, at manningcr953 (at) gmail.com.
---
Comments
---