More Childrens and Young Adult Reading
Here are the Children's and Young Adult category winners in the 2020 Independent Publisher Book Awards. See the entire listing of results HERE.
12. JUVENILE FICTION
GOLD: Susanna's Midnight Ride: The Girl Who Won the Revolutionary War, by Libby Carty McNamee (Sagebrush Publishing)
SILVER: The Day Old Faithful Stopped: A Yellowstone National Park Mystery, by Roy Deering (The RoadRunner Press)
BRONZE (tie): Beatrice On Her Own, by Rosemary Zibart (Artemesia Publishing)
Roosevelt Banks, Good-Kid-in-Training, by Laurie Calkhoven (Red Chair Press)
13. YOUNG ADULT FICTION
GOLD: Shrug, by Lisa Braver Moss (She Writes Press)
SILVER: The Quiet You Carry, by Nikki Barthelmess (Flux)
BRONZE: An Impossible Distance to Fall, by Miriam McNamara (Sky Pony Press)
22. MULTICULTURAL FICTION – JUV-YOUNG ADULT
GOLD: The Storyteller, by Pierre Jarawan; translated by Sinéad Crowe and Rachel McNicholl (World Editions)
SILVER: I Am Lemonade Lucy!, by Kenneth Womack (Black Rose Writing)
BRONZE: Indigo Girl, by Suzanne Kamata (GemmaMedia)
32. CHILDREN'S PICTURE BOOKS ( 7 & UNDER)
GOLD: The Lions at Night, a wordless picture book illustrated by Jessica M. Boehman (The Roadrunner Press)
SILVER (tie): Little Mouse Adventures: Yoga at the Zoo, by Teresa Anne Power; illustrated by Emma Allen (Stafford House Books)
Little One, by Ariel Andrés Almada; illustrated by Sonja Wimmer; Translated by Jon Brokenbrow (Cuento de Luz)
BRONZE: The Great Alien Cake Off, by Rachel McCoubrie; illustrated by Robert McPhillips (From You To Me LTD)
33. CHILDREN'S PICTURE BOOKS ( ALL AGES)
GOLD: Get Back in the Book! by Larry Issa; illustrated by Emma Chadwick (Kalamus)
SILVER: Bathing in the Forest, by Nívolar Uyá and Marc Ayats; illustrated by Nívolar Uyá; Translated by Jon Brokenbrow (Cuento de Luz)
BRONZE (tie): The Artist Who Loved Cats: The Inspiring Tale of Théophile-Alexandre Steinlen, by Susan S. Bernardo; illustrated by Courtenay Fletcher (Inner Flower Child Books)
Under the Bodhi Tree: A Story of the Buddha, by Deborah Hopkinson; illustrated by Kailey Whitman (Sounds True)
34. CHILDREN'S INTERACTIVE
GOLD: Star Wars: The Ultimate Pop-Up Galaxy, by Matthew Reinhart; illustrated by Kevin M. Wilson (Insight Editions)
SILVER: My First Words: 15 Clever Mini-Books, by Olga Utkina; illustrated by Ekaterina Elkina, Elana Jirenkina & Tatiana Korchemkina (Clever Publishing)
BRONZE: Art is a Verb, by Likla Lall; designed by Rohina Thapar (Artfirst Enterprises)
35. JUVENILE-YOUNG ADULT NON-FICTION
GOLD: What the Eagle Sees, by Eldon Yellowhorn & Kathy Lowinger (Annick Press)
SILVER: Heroic Women of the Art World, by Eugene Pool (Tumblehome, Inc.)
BRONZE (tie): M. C. Escher: More Than Meets the Eye, by Jessica Cole, Lisa Marie Corso, Myf Doughty, Emily Kennel, Daniel Romanin, Michael Schwarz and Nick Taras (National Gallery of Victoria)
Stand Up! Be an Upstander and Make a Difference, by Wendy L. Moss, PhD (American Psychological Association)
36. MULTICULTURAL N-F JUV- YOUNG ADULT
GOLD: American Boy, by S.C. Megale (American Boy)
SILVER: Fighting for Justice: Biddy Mason Speaks Up, by Arisa White, Laura Atkins, Illustrated by Laura Freeman (Colby College)
BRONZE: Etre Girls, Who Do You Want To Be?, by Illana Raia (Etre)
Independent Publisher on Instagram
Feature
10 Must-Read Childrens Books
Oh the Places You'll Go!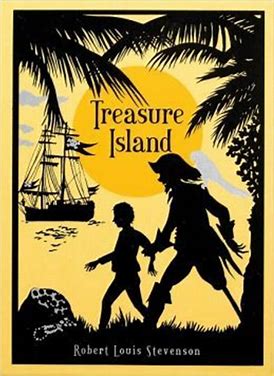 While we're all spending more time at home with our families, do you want to read the best children's novels, but don't know where to start? There are so many books to choose from, that it's hard to tell which ones are the best, right?
Well, you're in luck!
We've put together a list of must-read children's books that people of all ages can check out. Although we can't include every single book on the list, we managed to include the "best of the best," the next time you're craving for a good read. So, go ahead and read on!
The Little Prince, by Antoine de Saint-Exupery
"A very moving lesson on love comes from The Little Prince," says Jett Fraser, a literature writer at Australianhelpand Paperfellows. "As you read this story about a prince's adventures in exploring a world that's different from ours, you'll understand why love is a central theme in this book."
Oh, the Places You'll Go, by Dr. Seuss
A very short read, readers will find it relaxing to take ten minutes from their day to flip through the pages of this wonderful book by the legendary Dr. Seuss. Filled with thought-provoking lines and sayings, this book will sure give you something to think about when looking at the world through Seuss's eyes – beautiful and empowering.
Howl's Moving Castle, by Diana Wynne Jones
This is a coming-of-age story that introduces new details or clues every time you read it. Trapped in an old woman's body, young Sophie must fend for herself and enjoy life to the fullest. In this book, readers will learn the importance of being a child, and growing up when it's the right time to do so.

The Giving Tree, by Shel Silverstein
The Giving Tree is a loving story about a boy, and a tree who gives him anything and everything throughout his life without question. This book is a sad, but hopeful reminder of how unconditional love is everything.

The Miraculous Journey of Edward Tulane, by Kate DiCamillo
A toy rabbit goes from a life of luxury and a loving young girl being his owner, to being tossed and handled from one person (and scenario) to another in this unforgettable story. Throughout his "journey," Edward, despite his immobility, is very aware of his surroundings, and he soon realizes the concept of love. It's the story of a sentient toy rabbit who is immobile but very aware of his surroundings.

Winnie-the-Pooh, by A. A. Milne
Set in the fictional 110 Acre Wood, and comprised into several stories, the Winnie-the-Pooh books are about a group of friends that solve problems and overcome challenges together. Kids, and even adults, can relate to some of the characters in each story.

Waiting Is Not Easy, by Mo Willems
Remember the old saying that good comes to those who wait? Well, this book is the best way to illustrate that! Kids and adults will love the surprise that awaits them in the end, as they wait with the characters in Mo Willems' charming book. (Sorry, no spoilers!)
Coraline, by Neil Gaiman
Teaching us how to face our fears, and how important family is, Coraline is a good read for those in need of that simple reminder that one's life is a blessing. The morals of this story stand out really well, in spite of its bleak and mysterious setting.

Playing Beatie Bow, by Ruth Park
"Filled with magic, history, and mystery, Playing Beatie Bow tells a story of a young girl who time-travels to meet a fictional girl based on a playground game," says Mikayla Cani, a lifestyle blogger at Boomessays and Stateofwriting. "The central theme that arises from the story is very telling, because the main character tries to run away from her problems, but finds out that she can't. This story teaches us that instead of building walls to hide our emotions, reach out to someone."
Treasure Island, by Robert Louis Stevenson
Despite the perilous vibe that will have adults on the edge of their seats throughout the story, Treasure Island will also entice the child reader with wonder and heroism from the young protagonist. This is a must-read for those looking for an adventure story.
Conclusion
The takeaway from this list is to never underestimate the power of children's literature. In fact, writing to children is considered an art, because the stories can also appeal to adults. And although there are tons of other books that weren't mentioned on this list, these are still must-reads for children and adults alike. So go ahead and pick up one of these books from a bookseller and or a library near you, and happy reading!
* * * * *
Molly Crockett writes for Ukwriting and Academized, and teaches writing skills for Essayroo. As a health writer, she shares nutrition tips, healthy recipes, and stories on her diet journey to her audience.
---
Comments
---