About LESSER JOURNEYS

From the publisher:
"After witnessing the muse for her novels become a father with another woman, Dallie Ago, a published author and high-powered Engineer, attempts to conclude if her life is best lived becoming a mother, or living a story as dramatic as those in her books. Moving from New York to London for work, Dallie travels to Iceland, Lebanon, France and Serbia, visiting clients and discovering different outlooks on life while balancing a severe, chronic illness, which also provides Dallie with an unusual perspective on the body and time. During her journey, she learns to navigate corporate injustices, cultural differences and her own mortality."

An excerpt:

"When I first saw the room, the fact that it only fit a twin bed and a small dresser didn't bother me at all. Neither did the cockroach traps. I could picture myself returning home safely, feeling like New York money. My feet would walk the same pavement as the small dogs with leather collars and children with unstained clothing. When people asked me where I lived, I could now say 'Park Slope,' and they'd know. They'd know I was legit."
Independent Publisher on Instagram
Indie Groundbreaking Publisher
PRAVUM is Latin for Degeneracy
A new publisher created in and for a pandemic world
We all agree 2020 was a tough year for small businesses, and it's easy to think that nothing good could come from the COVID crisis. But some businesses found a way to thrive through a world-wide pandemic and, unbelievable as it may seem, some new businesses formed. One of these new ventures? PRAVUM, a women-led independent publisher. PRAVUM is dedicated to putting out fiction that tackles themes of femininity, sex, art, death, and (most importantly, according to their website) humor.
This London-based publishing company was formed by three friends: Dallas Athent, Camille Johnston, and Jennifer Obidike. Early in the year, the group decided that they wanted to bring literature into the newly isolated world. Athent, Johnston, and Obidike became the president, vice president, and editor-in-chief of the new company. And this new company is moving fast! PRAVUM has already published one book, Lesser Journeys, to excellent reviews, and is working on their second title.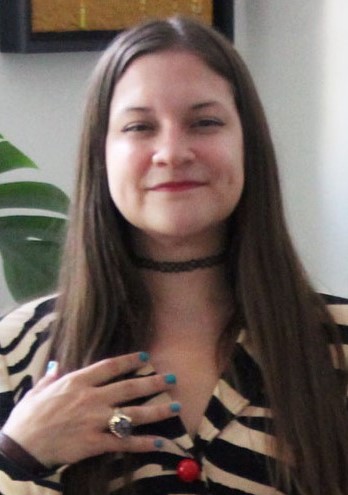 We talked to the Dallas Athent, the president of PRAVUM, to learn more about the company philosophy, their books, and their upcoming projects.

IP: Your website defines "Pravum" as meaning "perversity, depravity, abnormality, ugliness." Why did you choose this name? How does it tie into the themes of your fiction and the goals of your company?
ATHENT: "Pravum" is the Latin for "degeneracy." This may sound strange, but degeneracy is one of my favorite words! I've always appreciated works of art that depict the "fall of man" through acts of decadence and indulgence in physical pleasures. Aesthetically, I'm in the school of thought that more is more. Examples of classic novels that I'd consider "degenerate novels" are The Sea, The Sea by Iris Murdoch, The Age of Innocence (Edith Wharton) and The Great Gatsby (F. Scott Fitzgerald).
In terms of Pravum as a company, our co-founder Jennifer put it best when she said, "We want to publish books whose worlds are so ridiculous, they're welcome and needed in this time of utter chaos. In the end, we hope that our readers feel a sense of renewal or transformation through the sexy or the absurd."
Tell us about your team. How do you know each other? Why did you decide to form a publishing company together?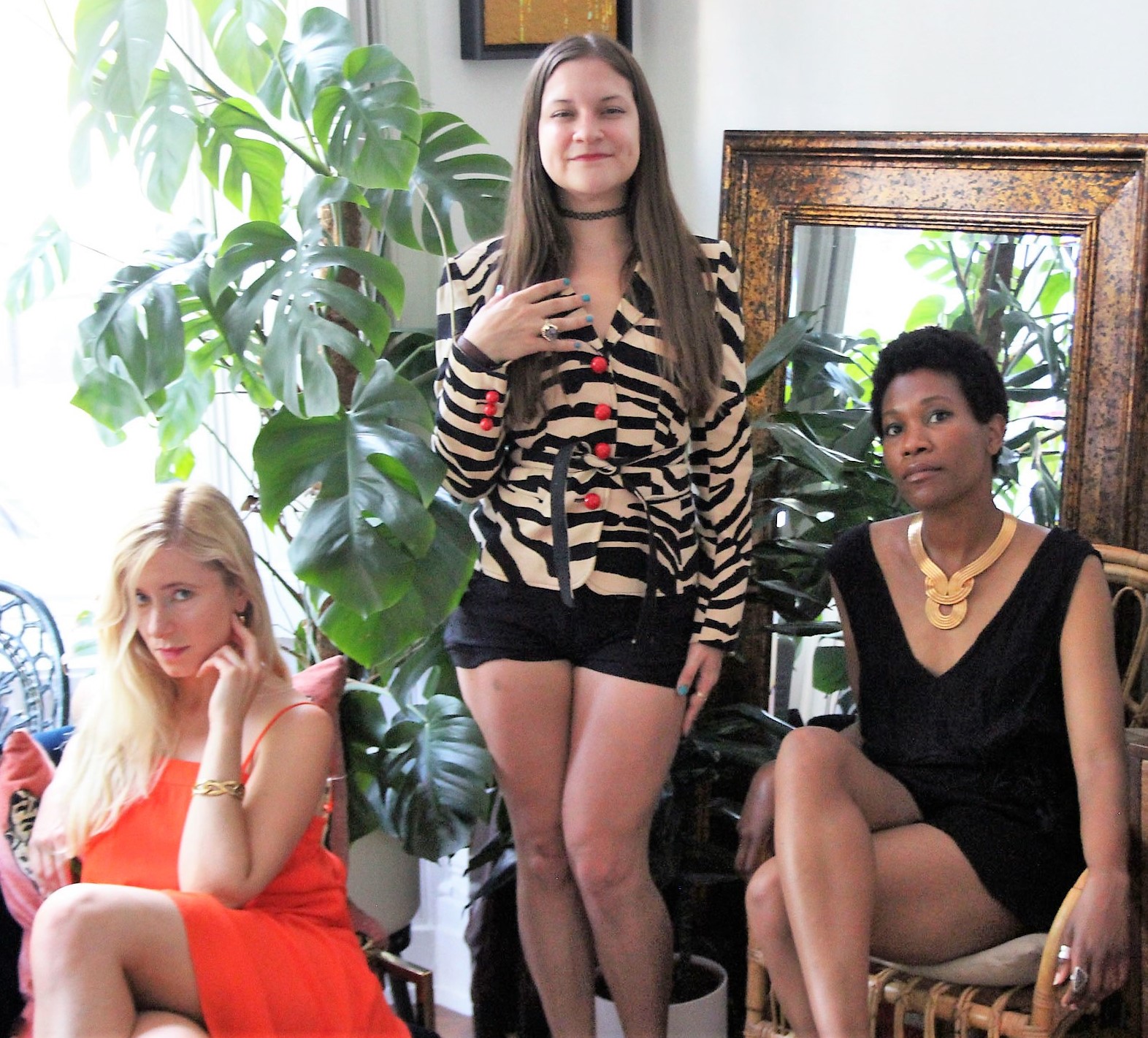 ATHENT: I met Jennifer the first week I moved to London. I heard her reading poetry about Drag Race at a French bookstore in Shoreditch, and thought, I need to make this woman my friend. She introduced me to Camille who she's been close with since college. We soon discovered we had many things in common including our love of literature and all that's mystical. Our alliance in taste, combined with our unique personalities (think TLC's crazy, sexy, cool) sort of propelled us to try and come together to try something new.
You formed PRAVUM in response to the Covid-19 epidemic. Why did you make this decision? Can you tell us a bit about the challenges of forming a company during a world-wide pandemic?
ATHENT: After COVID pretty much changed all of our lives, the three of us would talk on the phone about the concepts of mortality, bureaucracy and not wanting to let life pass by us in an existence that is fragile. We committed to bringing literature to the world that we wanted to read while isolated at home, dreaming of being whisked away.
I won't hide from the fact that the challenges have been immense. The first issue we came across was setting up distribution contracts. Unless we were printing 500 copies in each region that were essentially guaranteed sales in stores in Europe and North America, it seemed as if it would be impossible to get signed. Luckily we now have two different vendors for our various regions, but we had to demonstrate that as a new company we had a robust marketing plan and audience.
The second issue came in with COVID itself. It goes without saying that all local stores were hurt by the lockdowns, and bookstores were no exception. Convincing stores to take a new title from an indie-publishing house when times were tough took work. We're appreciative of every store that's taken a copy of Lesser Journeys.
Lesser Journeys, your first book, was recently made available in stores. Can you tell us about the publishing process and reception so far? How do the themes and content of Lesser Journeys tie into your larger goals for PRAVUM?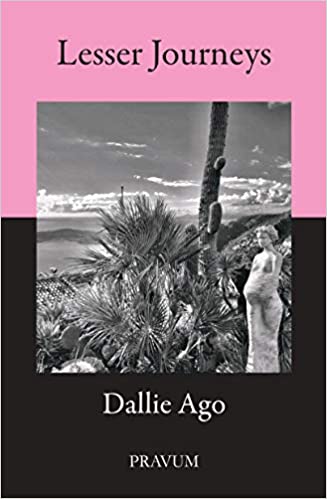 ATHENT: Lesser Journeys was sort of our pilot. Because it's my book, we got to test things out in order to prepare ourselves for new authors so that we don't make mistakes on their books!
So far the reception about the book has been positive. It's definitely been rewarding to have strangers message me to say how they enjoyed it. If you throw humor, travel, sex and friendship into a story, I feel you're most likely going to gain some fans... but I'm probably biased!
Tell us about your upcoming projects. What do you have planned for 2021?
ATHENT: Right now we're in discussion with an author originally from Tel Aviv about his first novel written in English. The plot follows a man after he moves to London from Israel, as he struggles with his identity in a Western environment. We're excited to help the author develop the piece.
* * * * *
To learn more about this awesome publisher and PRAVUM's developing projects, visit their website at https://pravum.uk/
And make sure to grab a copy of Lesser Journeys here: https://bookshop.org/books/lesser-journeys/9781838135904
---
Comments
---