Important IPPY Awards Medalist Links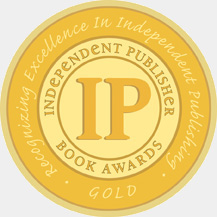 IPPY 25th Anniversary logo artwork
IPPY Awards Gold Medal artwork
IPPY Awards Silver Medal artwork
IPPY Awards Bronze Medal artwork
IPPY blurbs:
"The Independent Publisher Book Awards were conceived in 1996 as a broad-based, unaffiliated awards program open to all members of the independent publishing industry. The awards are intended to bring increased recognition to the thousands of exemplary independent, university, and self-published titles produced each year, and reward those who exhibit the courage, innovation, and creativity to bring about change in the world of publishing."

"Each year since 1996, the Independent Publisher Book Awards have identified a reading list of progressive, thought-provoking books, the kind that can touch lives, advance careers, and stretch our imaginations. With the tag line, "Recognizing Excellence in Independent Publishing," the IPPY Awards showcase the best books from throughout North America and the English-speaking world. Launched as the first unaffiliated awards program open exclusively to independent, university, and self-published titles, the awards are presented each spring by publishing services firm Jenkins Group of Traverse City, Michigan and IndependentPublisher.com, 'THE Online Voice of Independent Publishing.'"
Independent Publisher on Instagram
Feature
2021 Independent Publisher Book Awards Results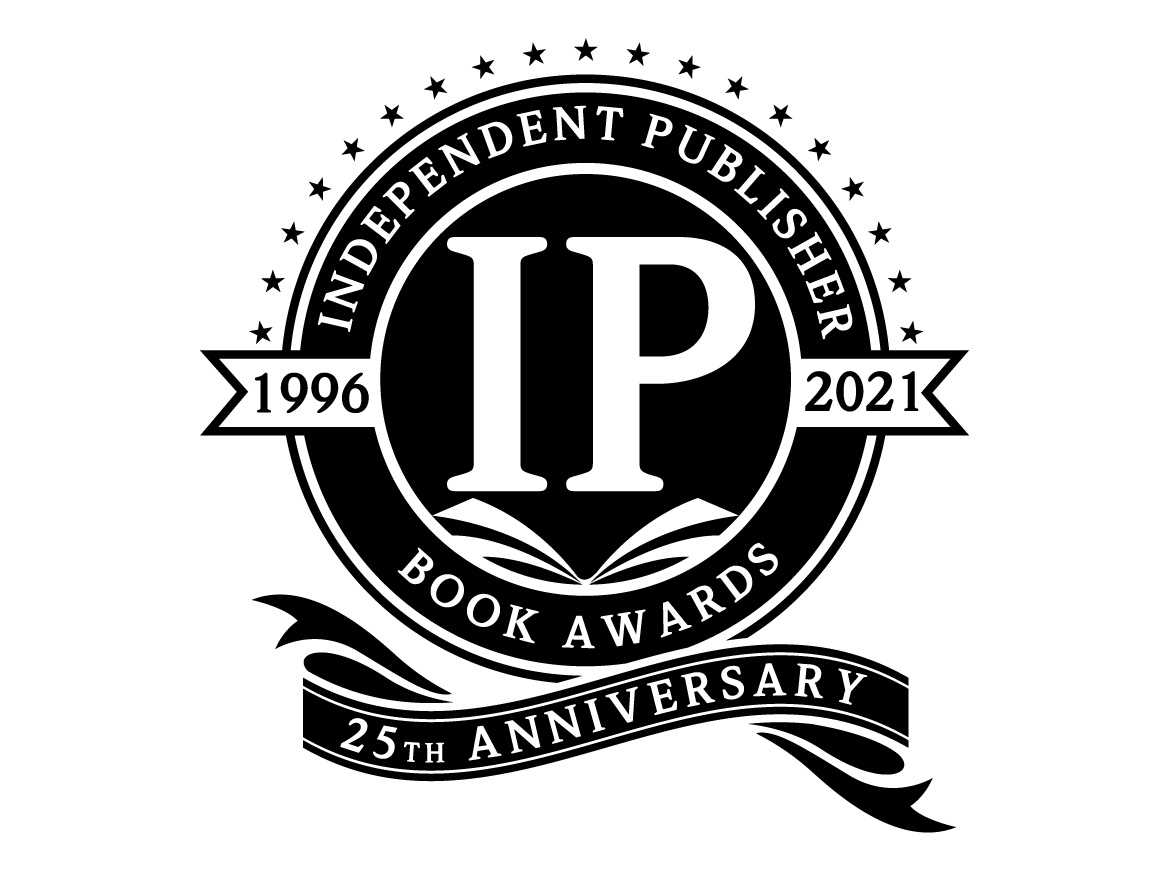 Congratulations and sincere thanks to the independent authors and publishers who participated in our 25th annual, 2021 Independent Publisher Book Awards contest.
This year's medalists represent 46 U.S. states and seven Canadian provinces (35 medalists), with winners also coming from U.K. and Australia (9 medalists each), plus New Zealand, Ireland, France, Germany, Sweden, Finland, Switzerland, Jamaica and Malawi. See the 2021 results national press release HERE.
Congratulations to all the medalists!

OUTSTANDING BOOKS OF THE YEAR
These medalists were chosen from our regular entries for exemplifying the daring spirit of independent publishing "to break new ground and bring about change, not only to the world of publishing, but to our society" -- the book projects our judges found the most heartfelt, unique, outspoken and experimental among all the entries. All of these books earned IPPY Award gold medals.
Most Original Concept
Pink Satin Sashes: My Life in Sketches, Swatches and Paper Dolls, by Debra Mack Larson (Larson Design)
Best Book Arts Craftsmanship
CO Specs: Recipes & Histories of Classic Cocktails, by Cas Oh; book design by United Creatives Ltd. (Cazerac Ltd.)
Most Outstanding Design
Bosco Sodi, by Dakin Hart, Juan Manuel Bonet & Matthew J. Abrams; design by SARCO (Rizzoli Electa)
Most Likely to Save the Planet (tie)
HIDDEN: Animals in the Anthropocene, by Jo-Anne McArthur & Keith Wilson (We Animals Media)
The Human Animal Earthling Identity: Shared Values Unifying Human Rights, Animal Rights, and Environmental Movements, by Carrie P. Freeman (The University of Georgia Press)
Independent Spirit Award (tie)
The Analog Sea Review: An Offline Journal (Number Three), Edited by Jonathan S. Simons, Janos Tedeschi, and Elena Fritz (Analog Sea)
Three Simple Lines: A Writer's Pilgrimage into the Heart and Homeland of Haiku, by Natalie Goldberg (New World Library)
Independent Voice Award
A History of the Cat in Nine Chapters or Less, by Fu Shivani (C&R Press)
Freedom Fighter
Freiheit! The White Rose Graphic Novel, by Andrea Grosso Ciponte (Plough Publishing House)
Peacemaker (tie)
Finding Home: Portraits and Memories of Immigrants, written and photographed by Becky Field (Peter E. Randall Publisher)
Another Life is Possible: Insights from 100 Years of Life Together, by Clare Stober; photography by Danny Burrows (Plough Publishing House)
GENERAL CATEGORIES
These medalists are the gold, silver and bronze medalists in each subject category, with "ties" in the cases where the judging scores were equal. (See our judging criteria HERE.)

1. FINE ART
GOLD: James Prosek: Art, Artifact, Artifice, by James Prosek (Yale University Art Gallery)
SILVER (tie): A Like Vision: The Group of Seven & Tom Thomson, by Ian A.C. Dejardin and Sarah Milroy (McMichael Canadian Art Collection/Goose Lane Editions)

Jacob Lawrence: Lines of Influence, by SCAD Museum of Art (SCAD Museum of Art/Verlag Scheidegger & Spiess)
BRONZE: The Art of Symeon Shimin, edited and curated by Tonia Shimin (Mercury Press International)

2. PERFORMING ARTS (MUSIC/DANCE/CINEMA/THEATER)
GOLD (tie): John Lennon 1980: The Last Days in the Life, by Kenneth Womack (Omnibus Press)
The Ballad of Tommy LiPuma, by Ben Sidran (Nardis Books)
SILVER: The Decade That Rocked: The Photography of Mark "Weissguy" Weiss, by Richard Bienstock (Insight Editions)
BRONZE: The Creative Spark: How Musicians, Writers, Explorers, and Other Artists Found their Inner Fire and Followed their Dreams, by Michael Shapiro (Solas House)
3. PHOTOGRAPHY
GOLD (tie): American/True Colors, by Stephen Marc (George F. Thompson)
Refuge: America's Wildest Places - Exploring the National Wildlife Refuge System, by Ian Shive (Earth Aware Editions)
SILVER: Maya Ruins Revisited: In the Footsteps of Teobert Maler, by William Frej (Peyton Wright Gallery Press)
BRONZE: To Make Their Own Way in the World: The Enduring Legacy of the Zealy Daguerreotypes, edited by Ilisa Barbash, Molly Rogers and Deborah Willis (Peabody Museum Press/Aperture)

4. ARCHITECTURE
GOLD: The Modern Architecture of Hugh Michael Kaptur, by Steven Keylon (Palm Springs Preservation Foundation)
SILVER: City Hall, by Arthur Drooker (Schiffer Publishing)
BRONZE: The Arts & Crafts Houses of Massachusetts: A Style Rediscovered, by Heli Meltsner (Bauhan Publishing)

5. COFFEE TABLE BOOKS
GOLD: Mississippi River: Headwaters and Heartland to Delta and Gulf, by David Freese (George F. Thompson)
SILVER: Wine and the White House: A History, by Frederick J. Ryan, Jr. (The White House Historical Association)
BRONZE: Captivated: The Art of Ikki Matsumoto, by Steve Saari (Sandpiper Press)

6. POPULAR FICTION
GOLD: A Single Tear, by Nemo James (Derek Newark Publishing)
SILVER: A Rainbow Like You, by Andréa Fehsenfeld (Free Form Productions)
BRONZE: Finding Hemingway, by Ken Dortzbach (Cloister Inn Publishing)

7. LITERARY FICTION
GOLD: Unseen City, by Amy Shearn (Red Hen Press)
SILVER: Renato! by Eugene Mirabelli (McPherson & Company)
BRONZE: Even As We Breathe, by Annette Saunooke Clapsaddle (Fireside Industries)

8. SHORT STORY FICTION
GOLD: Where You're All Going: Four Novellas, by Joan Frank (Sarabande Books)
SILVER (tie): Girl on a Float, by Brian Bedard (North Dakota State University Press)
You Want More: Selected Stories, by George Singleton (Hub City Press)
BRONZE (tie): What Nell Dreams, by Anne Leigh Parrish (Unsolicited Press)
A Small Thing to Want: Stories, by Shuly Xóchitl Cawood (Press 53)
9. POETRY- STANDARD
GOLD (tie): The Rented Altar, by Lauren Berry (C&R Press)
Mustard, Milk, and Gin, by Megan Denton Ray (Hub City Press)
SILVER (tie): White Blood: A Lyric of Virginia, by Kiki Petrosino (Sarabande Books)
Fractures, by Carlos Andrés Gómez (University of Wisconsin Press)
BRONZE: The Ghosts of Lost Animals, by Michelle Bonczek Evory (Gunpowder Press)

10. POETRY - SPECIALTY
GOLD: Stay Inspired: Shelter in Place 2020, edited by Lisa Dolby Chadwick & Sierra Nguyen (Dolby Chadwick Gallery)
SILVER: Listen to the Trees, by Sean Petrie & Southwest Seattle Historical Society (Documentary Media)
BRONZE: The Witch Tells the Story and Makes It True: Poems, by Liz Kay; illustrated by Devin Forst (Quarter Press)


11. ANTHOLOGIES
GOLD: River Teeth: Twenty Years of Creative Nonfiction, edited by Joe Mackall and Daniel W. Lehman (University of New Mexico Press)
SILVER (tie): BIG: Stories about Life in Plus-Sized Bodies, edited by Christina Myers (Caitlin Press)
The Best of Brevity: Twenty Groundbreaking Years of Flash Nonfiction, edited by Zoë Bossiere and Dinty W. Moore (Rose Metal Press)
BRONZE: Knowledge For Justice: An Ethnic Studies Reader, edited by David K. Yoo, Pamela Grieman, Charlene Villaseñor Black, Danielle Dupuy & Arnold Ling-Chuang Pan (UCLA - Chicano Studies Research Center Press)
12. JUVENILE FICTION
GOLD: Now and at the Hour, by Bess Kercher (Warren Publishing)
SILVER: The Kids of Widney Junior High Take Over the World!, by Mathew Klickstein illustrated by Michael S. Bracco (Schiffer Kids)
BRONZE: The Hairy Farmer's Daughter, by Todd R. Gunderson (wee b. books)
13. YOUNG ADULT FICTION
GOLD (tie): Surrender Your Sons, by Adam Sass (Flux)
Winter Light, by Martha Engber (Vine Leaves Press)
SILVER: Watermark: Book One of the Broken Bell Series, by Elise Schiller (SparkPress)
BRONZE (tie): Crank Palace: A Maze Runner Novella, by James Dashner (Riverdale Avenue Books)
Speak No Evil, by Liana Gardner (Vesuvian Books)
14. FANTASY
GOLD: Dragon Mage: An Epic Fantasy Adventure, by ML Spencer (Stoneguard Publications)
SILVER: Of Silver and Shadow, by Jennifer Gruenke (Flux)
BRONZE (tie): Road Seven, by Keith Rosson (Meerkat Press, LLC)
Asperfell, by Jamie Thomas (Uproar Books, LLC)
15. SCIENCE FICTION
GOLD: Gravity Is Heartless, by Sarah Lahey (She Writes Press)
SILVER: Taking Time...A Tale of Physics, Lust and Greed, by Mike Murphey (Mike Murphey Books)
BRONZE: Edge of Light, by Jay Antani (Bandwagon Press)
16. LGBT+ FICTION
GOLD: The Redshirt, by Corey Sobel (University Press of Kentucky)
SILVER: 99 Erics: A Kat Cataclysm Faux Novel, by Julia Serano (Switch Hitter Press)
BRONZE: Atonement Camp for Unrepentant Homophobes, by Evan J. Corbin (Atonement Book)
17. EROTICA
GOLD: Initiative: Tales of Erotic Boldness, by Emerald (Midnight Gleam Press)
SILVER: Assist, by L.A. Witt (Self-Published)
BRONZE: Step Darkly, by Luna Kayne (Luna Kayne)
18. HISTORICAL FICTION
GOLD: A Ritchie Boy, by Linda Kass (She Writes Press)
SILVER: Estelle: A Novel, by Linda Stewart Henley (She Writes Press)
BRONZE: Katherine Mansfield, by Joanna FitzPatrick (La Drome Press)
19. MILITARY/WARTIME FICTION
GOLD: Have Snakes, Need Birds, by Travis Klempan (Köehler Books)
SILVER: Breaking Point, by John Rhodes (Roundel House)
BRONZE: Flower of Iowa, by Lance Ringel (Distant Mirror Press)
20. HORROR
GOLD: The Taxidermist's Lover, by Polly Hall (CamCat Publishing, LLC)
SILVER: Lacrimore, by SJ Costello (Self-Published)
BRONZE: Rare Birds: Stories, by L.S. Johnson (Traversing Z Press)
21. MULTICULTURAL FICTION
GOLD: Inconvenient Daughter, by Lauren J. Sharkey (Akashic Books)
SILVER (tie): Subduction, by Kristen Millares Young (Red Hen Press)
Beginning with Cannonballs, by Jill McCroskey Coupe (She Writes Press)
BRONZE: First Among Nations, by Ira Mosen (Olive Blossom Press)
22. MULTICULTURAL FICTION – JUV-YOUNG ADULT
GOLD: A Jibaro's Miracle, by Marisa de Jesus Paolicelli; illustrated by Susan E. Daly (A Caribbean Experience Con Amor)
SILVER: The Knockout, by Sajni Patel (Flux)
BRONZE: The Dreamer's Stage, by Joanne Vassallo Jamrosz (Wasteland Press)
23. MYSTERY
GOLD: Spider Lake: A Northern Lakes Mystery, by Jeff Nania (Little Creek Press)
SILVER: Crime Beat Girl, by Geri L Dreiling (Self-Published)
BRONZE (tie): Maximum Rossi, by Paul W. Papa (HPD Publishing)
Point Roberts, by Alexander Rigby (Alden Press)
24. SUSPENSE/THRILLER
GOLD: The Wayward Spy, by Susan Ouellette (CamCat Books)
SILVER: Nuclear Option, by Dorothy Van Soest (Apprentice House Press)
BRONZE: An Improbable Spy, by David Paul Collins (iUniverse Rising Star)
25. RELIGIOUS FICTION
GOLD: The Mulberry Leaf Whispers, by Linda Thompson (Mountain Brook Ink)
SILVER: Lost Down Deep, by Sara Davison (On the Edge Suspense)
BRONZE: Shadow in the Dark, by Antony Barone Kolenc (Loyola Press)
26. ROMANCE
GOLD: Highland Lioness, by Kristin Gleeson (An Tig Beag Press)
SILVER: Promise of Spring, by T.K. Conklin (Butterfly Shadow Publishing)
BRONZE: When the Wind Chimes, by Mary Ting (RoseWind)
27. URBAN FICTION
GOLD: The Talking Drum, by Lisa Braxton (Inanna Publications)
SILVER: Fair, by Ed Seaward (The Porcupine's Quill)
BRONZE: A Cerebral Offer, by Ken Janjigian (Livingston Press)
28. VISIONARY/NEW AGE FICTION
GOLD: Water, by Caroline Allen (Art of Storytelling)
SILVER: Who Cries for Mother Earth, by Margaret Hines (Brings Good)
BRONZE: I Can Still Hear You, by Nicole Black (Whole Beauty Press)
29. TRUE CRIME
GOLD: The Greatest Hoax on Earth: Catching Truth, While We Can, by Alan C. Logan (Alan Logan)
SILVER (tie): The Lindbergh Kidnapping Suspect No. 1 -- The Man Who Got Away, by Lise Pearlman (Regent Press)
Manson Exposed: A Reporter's 50-Year Journey into Madness and Murder, by Ivor Davis (cockney kid publishing)
BRONZE: Chasing Alice: How the Life, Murder, and Legacy of an English Teacher Changed a Delmarva Community, by Stephanie L. Fowler (Salt Water Media)
30. GRAPHIC NOVEL/DRAWN BOOK -
GOLD: Poems To See By: A Comic Artist Interprets Great Poetry, by Julian Peters (Plough Publishing House)
SILVER: BOWIE: Stardust, Rayguns & Moonage Daydreams, by Michael Allred, Steve Horton & Laura Allred; Foreword by Neil Gaiman (Insight Comics)
BRONZE: CHAZAN!: Unfiltered, by Lenny Schwartz; Artwork by Erminio Pinque (Never Enough Books)
31. HUMOR
GOLD: The Big Tow: An Unlikely Romance, by Ann McMan (Bywater Books)
SILVER: Now Lorraine Has Gone: A Romantic Comedy, by Jeff Lowder (Rockhampton Press)
BRONZE: French Like Moi: A Midwesterner in Paris, by Scott Dominic Carpenter (Travelers' Tales)
32. CHILDREN'S PICTURE BOOKS ( 7 & UNDER)
GOLD (tie): A Tale For A Sleepy Bunny, by Mila Coxon; illustrated by Karen Bentley (FROM YOU TO ME)
52 - A Tale of Loneliness, by Johnny DePalma; illustrated by Kyle Brown (Umbrelly Books Publishing)
SILVER: Let's Celebrate!: Special Days Around the World, by Kate DePalma; illustrated by Martina Peluso (Barefoot Books)
BRONZE: When We Stayed Home, by Tara Fass, LMFT & Judith A. Proffer; illustrated by Yoko Matsuoka (Huqua Press)
33. CHILDREN'S PICTURE BOOKS ( ALL AGES)
GOLD (tie): The Vanishing Lake, written and illustrated by Paddy Donnelly (Yeehoo Press)
You Be You, by Richard Brehm; illustrated by Rogerio Coelho (BeeZeus Publishing)
SILVER: Trying, by Kobi Yamada; illustrated by Elise Hurst (Compendium)
BRONZE: Ivan the Stupid and Ivania the Klutz, by Pat Hall; illustrated by Rachael Balsaitis (Crow's Foot Books)
34. CHILDREN'S INTERACTIVE
GOLD: Adventures in Kindness, by Sophia Fox and Carrie Fox; illustrated by Nichole Wong Forti (Mission Partners Press)
SILVER: Global Kids: 50+ Games, Crafts, Recipes & More from Around the World, by Homa Sabet Tavangar; illustrated by Sophie Fatus (Barefoot Books)
BRONZE: My Coping Skills Handbook, by Amanda Dounis, B.SC (Mind Potential Publishing)
35. JUVENILE-YOUNG ADULT NON-FICTION
GOLD: Britannica All New Kids' Encyclopedia, edited by Christopher Lloyd (Britannica Books)
SILVER: Seven Lessons for Dreamers & Makers, concept by Glenn Wallace; illustrated by Michael Mullan (Savannah College of Art and Design)
BRONZE: Rise Up: Ordinary Kids with Extraordinary Stories, by Amanda Li; illustrated by Amy Blackwell (Andrews McMeel Publishing)
36. MULTICULTURAL N-F JUV- YOUNG ADULT
GOLD: MOMENT: Book One, by Robert Abad (Self-Published)
SILVER: The Complete Story of Sadako Sasaki and the Thousand Paper Cranes, by Sue DiCicco and Masahiro Sasaki (Tuttle)
BRONZE: We All Have Sacred Spaces, by Rev. Dr. Vicki Michela Garlock (Eaton Press/Faith Seeker Kids)
37. MULTICULTURAL NON-FICTION ADULT
GOLD: The Chicano Studies Reader: Anthology of Aztlán, 1970-2019, edited by Chon A. Noriega, Eric Avila, Karen Mary Davalos, Chela Sandoval, Rafael Pérez-Torres, Charlene Villaneñor Black (UCLA Chicano Studies Research Center Press)
SILVER: Never Forget Who You Are: Conversations About Racism and Identity Development, by Rodney L. Hurst Sr. and Rudy F. Jamison Jr., Ed.D. (Canon Press Group)
BRONZE: The Bridge Generation of Viêt Nam: Spanning the Wartime to Boomtime, by Nancy K. Napier and Dau Thuy Ha (CCI Press)
38. ESSAY
GOLD (tie): Act Like You're Having a Good Time: Essays, by Michele Weldon (Northwestern University Press)
Disparates: Essays, by Patrick Madden (University of Nebraska Press)
SILVER: Every Last Breath: A Memoir of Two Illnesses, by Joanne Jacobson (The University of Utah Press)
BRONZE: Allegiance (The Hali'a Aloha Series), by Darien Hsu Gee (Legacy Isle Publishing)
39. CREATIVE NON-FICTION
GOLD: Mobile Home: A Memoir in Essays, by Megan Harlan (The University of Georgia Press)
SILVER (tie): Half the Terrible Things, by Paul Legler (North Dakota State University Press)
This Is One Way to Dance, by Sejal Shah (The University of Georgia Press)
BRONZE: A Woman, A Plan, an Outline of a Man, by Sarah Kasbeer (Zone 3 Press)
40. AUTOBIOGRAPHY/MEMOIR I (CELEBRITY/POLITICAL/ROMANCE)
GOLD: A Farewell to Arms, Legs & Jockstraps: A Sportswriter's Memoir, by Diane K. Shah (Red Lightning Books)
SILVER: Fairytale: The Pointer Sisters' Family Story, by Anita Pointer and Fritz Pointer with Dave Smitherman (Wyatt-MacKenzie Publishing)
BRONZE: Memoirs of a Kamikaze: A World War II Pilot's Inspiring Story of Survival, Honor and Reconciliation, by Kazuo Odachi with Shigeru Ohta and Hiroyoshi Nishijima (Tuttle)
41. AUTOBIOGRAPHY/MEMOIR II (COMING OF AGE/FAMILY LEGACY/TRAVEL)
GOLD: The Journalist: Life and Loss in America's Secret War, by Jerry A. Rose and Lucy Rose Fischer (SparkPress)

SILVER: Wind in My Face - Sun at My Side: Forty Years of Wildlife Photography and Conservation, by Tupper Ansel Blake (Marsh Island Press)
BRONZE: My Swan Lake Life: An Interactive Histoir, 80,000 B.C. - May 31, 1965 A.D., by Louise Blocker (L&L Publishers)
42. AUTOBIOGRAPHY/MEMOIR III (PERSONAL STRUGGLE/HEALTH ISSUES)
GOLD: GONE: A Memoir of Love, Body, and Taking Back My Life, by Linda K. Olson (She Writes Press)
SILVER: Touching the Future: My Odyssey from Print to Online Publishing, by Roger Fidler (Fidlerhouse Publishing)
BRONZE (tie): No Rules: A Memoir, by Sharon Dukett (She Writes Press)
American Dreamer: How I Escaped Communist Vietnam and Built a Successful Life in America, by Tim Tran (Tran Manh Khiem) with Tom Fields-Meyer (Pacific University Press)
43. BIOGRAPHY
GOLD: The Life and Loves of E. Nesbit: Victorian Iconoclast, Children's Author, and Creator of The Railway Children, by Eleanor Fitzsimons (Abrams Press)
SILVER: Spotted Tail: Renaissance Man of the Lakotas, edited by James A. Hanson (The Museum of the Fur Trade)
BRONZE (tie): The Bourbon King: The Life and Crimes of George Remus, Prohibition's Evil Genius, by Bob Batchelor (Diversion Books)
Harry Dean Stanton: Hollywood's Zen Rebel, by Joseph B. Atkins (University Press of Kentucky)
44. AGING/DEATH & DYING
GOLD: A Matter of Death and Life, by Irvin D. Yalom and Marilyn Yalom (Redwood Press)
SILVER: I'm Still Here: A Memoir, by Martina Reaves (She Writes Press)
BRONZE: When Caregiving Calls: Guidance as You Care for a Parent, Spouse, or Aging Relative, by Aaron Blight,Ed.D. (Rivertowns Books)
45. ANIMALS/PETS
GOLD: Equus Rising: How the Horse Shaped U.S. History, by Julia Soplop; illustrated by Robert Spannring (Hill Press)
SILVER: Forever Wild, Forever Home: The Story of the Wild Animal Sanctuary of Colorado, by Melanie and Mark Shellenbarger (Pyree Square Publishing)
BRONZE (tie): That Wolfdog Lifestyle: at Yamnuska Wolfdog Sanctuary, by Georgina De Caigny, Jeannine Göhing, Alyx Harris, Jacqui Tam, Kenneth Tam, Peter Tam (Iceberg Publishing)
Fun with the Fairway Foxes, by Sarah Lucas (Sarah Lucas)
46. BUSINESS/CAREERS/SALES
GOLD: The Visual Sale: How to Use Video to Explode Sales, Drive Marketing, and Grow Your Business in a Virtual World, by Marcus Sheridan and Tyler Lessard (Ideapress Publishing)
SILVER: Whatever Works: The Small Cues That Make a Surprising Difference in Our Success at Work -- and How to Create a Happier Office, by Thalma Lobel (BenBella Books)
BRONZE (tie): Bridging Differences for Better Mentoring: Lean Forward, Learn, Leverage, by Lisa Z. Fain and Lois J. Zachary (Berrett-Koehler Publishers)
Elevate Your Career: Live a Life You're Truly Proud Of, by Helen Horyza (Merack Publishing)
47. COOKBOOKS - GENERAL
GOLD: Eat Like a Viet: Recipes from the Street, by Jenny Lam; photography by Craig Kinder (Generous Foods)
SILVER: Ruffage: A Practical Guide to Vegetables, by Abra Berens; photography by EE Berger (Chronicle Books)
BRONZE: ROCHE: A Culinary Journey Through San Juan Island's Illustrious Harbor, by Chef William D. Shaw and James O. Fraioli; photography by Charity Burggraaf (Roche Harbor)
48. COOKBOOKS - SPECIALTY
GOLD: Time for Bread, by Jess Mooney; photography by Phoebe Pearson; illustrations by Brian Hawkins (A Way With Media Ltd.)
SILVER: Gather: Casual Cooking from Wine Country Gardens, by Janet Fletcher; photography by Meg Smith (Jennifer Barry Design Books)
BRONZE: Modern Cast Iron: The Complete Guide to Selecting, Seasoning, Cooking, and More, by Ashley L. Jones; photography by Carissa Fassnacht (Red Lightning Books)
48a. COOKBOOKS - VEGETARIAN/VEGAN
GOLD: So Vegan: In 5 Ingredients, by Roxy Pope & Ben Pook; photography by Andrew Hayes-Watkins (WeldonOwen)
SILVER: The Friendly Vegan Cookbook: 100 Essential Recipes to Share with Vegans and Omnivores Alike, by Toni Okamoto & Michelle Cehn (BenBella Books)
BRONZE: Vegan for Everyone: 160 Family Friendly Recipes with a Delicious, Modern Twist, by Laura Theodore (Scribe Publishing Company)
49. CURRENT EVENTS I (POLITICAL/ECONOMIC/FOREIGN AFFAIRS)
GOLD: Privilege and Punishment: How Race and Class Matter in Criminal Court, by Matthew Clair (Princeton University Press)
SILVER: Iran Reframed: Anxieties of Power in the Islamic Republic, by Narges Bajoghli (Stanford University Press)
BRONZE: Shooting Cameras for Peace: Youth, Photography, and the Colombian Armed Conflict, by Alexander L. Fattal (Peabody Museum Press)
50. CURRENT EVENTS II (SOCIAL ISSUES/HUMANITARIAN)
GOLD: Identity Capitalists: The Powerful Insiders Who Exploit Diversity to Maintain Inequality, by Nancy Leong (Stanford University Press)
SILVER: If I Don't Make It, I Love You: Survivors in the Aftermath of School Shootings, by Loren Kleinman and Amye Archer (Skyhorse)
BRONZE: Prison by Any Other Name: The Harmful Consequences of Popular Reforms,by Maya Schenwar and Victoria Law (The New Press)
51. EDUCATION I (WORKBOOK/RESOURCES)
GOLD: The Wraparound Guide: How to Gather Student Voice, Build Community Partnerships, and Cultivate Hope, by Leigh Colburn & Linda Beggs (Solution Tree Press)
SILVER (tie): The School Choice Roadmap: 7 Steps to Finding the Right School for Your Child, by Andrew Campanella (Beaufort Books)
Achieving Equity & Excellence: Immediate Results From the Lessons of High-Poverty, High-Success Schools,by Douglas Reeves (Solution Tree Press)
BRONZE (tie): Whatever Happened to the Classroom Turtle? How Animals Spark Student Engagement and a Love of Learning, by Brady Barr (Solution Tree Press)
Green Jobs: Exploring Forest Careers, by Project Learning Tree (Sustainable Forestry Initiative)
52. EDUCATION II (COMMENTARY/THEORY)
GOLD: Adventures in Risky Play: What is Your Yes?, by Rusty Keeler (Exchange Press)
SILVER: Really Good Schools: Global Lessons for High-Caliber, Low-Cost Education, by James Tooley (Independent Institute)
BRONZE: Convergent Teaching:Tools to Spark Deeper Learning in College, by Aaron M. Pallas and Anna Neumann (Johns Hopkins University Press)
53. NATURE
GOLD: Spirits of the Coast: Orcas in Science, Art and History, edited by Martha Black, Lorne Hammond and Gavin Hanke, with Nikki Sanchez (The Royal BC Museum)
SILVER: Wasps: Their Biology, Diversity, and Role as Beneficial Insects and Pollinators of Native Plants, by Heather Holm (Pollination Press)
BRONZE: Carrizo Plain: Where the Mountains Meet the Grasslands, by Chuck Graham (Chuck Graham)
54. ENVIRONMENT/ECOLOGY
GOLD: Photographers Against Wildlife Crime, by Britta Jaschinski & Keith Wilson (Photographers Against Wildlife Crime)
SILVER: Casting into Mystery, by Robert Reid: engravings by Wesley W. Bates (The Porcupine's Quill)
BRONZE: Tree Story: The History of the World Written in Rings, by Valerie Trouet (Johns Hopkins University Press)
55. FINANCE/INVESTMENT/ECONOMICS
GOLD: INTRINSIC: Using LEAPS to Retire Early, by Mike Yuen (Pew Pew Press)
SILVER: New Way to Care: Social Protections that Put Families First, by John C. Goodman (Independent Institute)
BRONZE: The Prosperity Playbook: Planning for a Successful Family Business Succession, by Mackey McNeill (Redwood Publishing)
56. LGBTQ+ NON-FICTION
GOLD: Rust Belt Femme, by Rachel Anne Jolie (Belt Publishing)
SILVER: Before Trans: Three Gender Stories from Nineteenth-Century France, by Rachel Mesch (Stanford University Press)
BRONZE: Beyond Homophobia: Centering LGBTQ Experiences in the Anglophone Caribbean, by Moji Anderson and Erin C. MacLeod (The University of the West Indies Press)
57. GIFT/SPECIALTY/JOURNAL
GOLD: Finding God in the Mess: Meditations for Mindful Living, by Jim Deeds & Brendan McManus, SJ (Loyola Press)
SILVER: Harry Potter: A Pop-Up Guide to Diagon Alley and Beyond, by Matthew Reinhart, Jody Revenson; illustrated by Kevin M. Wilson (Insight Editions)
BRONZE: The Hospice Doctor's Widow: A Journal, by Jennifer A. O'Brien (Et Alia Press)
58. HOLIDAY
GOLD: Santa Claus Worldwide: A History of St. Nicholas and Other Holiday Gift-Bringers, by Tom A. Jerman (McFarland & Co. Inc.)
SILVER (tie): The Weed That Woke Christmas: The Mostly True Tale of the Toledo Christmas Weed, by Alayne Kay Christian; illustrated Polina Gortman (Blue Whale Press)
The Candy Tree of Muttenz, by Karena Stoner; illustrated by Luisa Galstyan (Blue Dot Books)
BRONZE: The Vermont Homesteader's Christmas Memories: Wit, Wisdom, & Holiday Recipes, by Nancy Carey Johnson (Honeyberry Books)
59. HEALTH/MEDICINE/NUTRITION
GOLD: The Doctor Who Fooled the World: Science, Deception, and the War on Vaccines, by Brian Deer (Johns Hopkins University Press)
SILVER: The Cannabis Prescription: How to Use Medical Marijuana to Reduce or Replace Pharmaceutical Medications, by Colleen Higgins, R.Ph. (Sway Innovations)
BRONZE: The Opioid Fix: America's Addiction Crisis and the Solution They Don't Want You to Have, by Barbara Andraka-Christou (Johns Hopkins University Press)
60. HISTORY (U.S.)
GOLD: The Great Kosher Meat War of 1902: Immigrant Housewives and the Riots that Shook New York City, by Scott D. Seligman (Potomac Press)
SILVER: River of Blood: American Slavery from the People Who Lived It: Interviews & Photographs of Formerly Enslaved African Americans, edited by Richard Cahan and Michael Williams (CityFiles Press)
BRONZE: The Klu Klux Klan in the Heartland, by James H. Madison (Indiana University Press)
61. HISTORY (WORLD)
GOLD (tie): Spies and Scholars: Chinese Secrets and Imperial Russia's Quest for World Power, by Gregory Afinogenov (Harvard University Press)
God's Shadow: Sultan Selim, His Ottoman Empire, and the Making of the Modern World, by Alan Mikhail (Liveright/W.W. Norton)
SILVER: The Perfect Fascist: A Story of Love, Power, and Morality in Mussolini's Italy, by Victoria de Grazia (Harvard University Press)
BRONZE (tie): Time's Monster: How History Makes History, by Priya Satia (Harvard University Press)
Nothing Happened: A History, by Susan A. Crane (Stanford University Press)
61a. HISTORY - OVERSIZED
GOLD: Our Gay History in Fifty States, by Zaylore Stoutt (Wise Ink Creative Publishing)
SILVER: Homesteading and Ranching in the Upper Green River Valley, by Ann Chambers Noble and Jonita Sommers (Laguna Wilderness Press)
BRONZE (tie): Brothers in Arms: Remembering Brothers Buried Side by Side in American World War II Cemeteries, by Kevin M. Callahan (Brothers in Arms Press)
We Demand the Right to Vote: The Journey to the 19th Amendment, by Meneese Wall (Paxton Press)
62. HOME & GARDEN
GOLD: Mastering Contemporary Jewelry Design: Inspiration, Process, and Finding Your Voice, by Loretta Lam (Schiffer Publishing)
SILVER: The Art of Kintsugi: Learning the Japanese Craft of Beautiful Repair, by Alexandra Kitty (Schiffer Publishing)
BRONZE: A Beekeeper's Diary: Self Guide to Keeping Bees, by Charlotte Ekker Wiggins (Charlotte Ekker Wiggins)
63. INSPIRATIONAL/SPIRITUAL
GOLD: Spiritual Practices for the Brain: Caring for Mind , Body, and Soul, by Anne Kertz Kernion (Loyola Press)
SILVER: On Love, by Pope Francis (Loyola Press)
BRONZE: Love Poems From New England: Reflections on States of Mind and States of Heart, poems and photographs by Jon Meyer (Brilliant Light Publishing)
64. NEW AGE / MIND-BODY-SPIRIT
GOLD: Kundalini Wonder, by Dorothy Walters PhD. (Emergence Education Press)
SILVER: A New Now: Your Guide to Mastering Wisdom Daily, Achieving Equilibrium, and Empowering Your Nobler Self, by Michael Goddart (Clear Path Press)
BRONZE: Earth Energy Meditations: Awaken Your Root Chakra - The Foundation of Well-Being, by Susan Shumsky DD. (Weiser Books)
65. PARENTING
GOLD: Once a Girl, Always a Boy: A Family Memoir of a Transgender Journey, by Jo Ivester (She Writes Press)
SILVER(tie): When Your Child Has a Chronic Medical Illness: A Guide for the Parenting Journey, by Frank J. Sileo, PhD & Carol S. Potter, MFT (American Psychological Association)
Your Pregnancy and Childbirth: Month to Month, Seventh Edition (The American College of Obstetricians and Gynecologists)
BRONZE: Spoiled Right: Delaying Screens and Giving Children What They Really Need, by Meghan Owenz, PhD (Praeclarus Press)
66. POPULAR CULTURE
GOLD: Fantastic Paintings by Frazetta, by J. David Spurlock (Vanguard Publishing)
SILVER: On Record: 1978 - Images, Interviews, & Insights from the Year in Music, by G. Brown (Colorado Music Experience)
BRONZE: The Binge Watcher's Guide to the Harry Potter Films: An Unofficial Companion, by Cecilia Tan (Riverdale Avenue Books)
67. PSYCHOLOGY/MENTAL HEALTH
GOLD: Surrounded By Others and Yet So Alone, by J. W. Freiberg (Smashwords)
SILVER: Fighting Chance: How Unexpected Observations and Unintended Outcomes Shape the Science and Treatment of Depression, by Sarah Zabel (Sarah Zabel Enterprises LLC)
BRONZE: How to Save Your Inner Wonder Woman: A Guide for Caregivers and Allies of Survivors of Childhood Sexual Abuse Using Wonder Woman, by Kenneth Rogers, Jr.(Strategic Book Publishing)
68. SPORTS/FITNESS/RECREATION
GOLD (tie): They Changed the Game, by Mathew and Ariana Broerman (Ink+Craft)
Scotland: Home of Golf, by Iain Lowe, Chris Lowe & David Joy (Iain Lowe Photography)
SILVER: Issei Baseball: The Story of the First Japanese American Ballplayers, by Robert K. Fitts (University of Nebraska Press)
BRONZE: Racer, by John Andretti with Jade Gurss (Octane Press)
69. REFERENCE
GOLD: The Language of Liberty: A Citizen's Vocabulary, by Edwin C. Hagenstein (Rootstock Publishing)
SILVER: Saving Species on Private Lands: Unlocking Incentives to Conserve Wildlife and Their Habitats, by Lowell E. Baier with Christopher E. Segal (Rowman & Littlefield)
BRONZE: The Non-Obvious Guide to Working Remotely, by Rohit Bhargava (Ideapress Publishing)
70. RELIGION (EASTERN/WESTERN)
GOLD: The Original Frontier: A Serious Seeker's Guide to Zen, by Michael Elliston (Schiffer Publishing)
SILVER (tie): 5 Things with Father Bill: Hope, Humor, and Help for the Soul, by William Byrne (Loyola Press)
Inscribed: Encounters with the Ten Commandments, edited by Rabbi Oren J. Hayon (CCAR Press)
BRONZE: Revivalism: Representing an Afro-Jamaican Identity, by Maria A. Robinson-Smith (University of West Indies Press)
71. SCIENCE
GOLD: Electric Brain: How the New Science of Brainwaves Reads Minds, Tells Us How We Learn, and Helps Us Change for the Better, by R. Douglas Fields, PhD (BenBella Books)
SILVER: Smellosophy: What the Nose Tells the Mind, by A.S. Barwich (Harvard University Press)
BRONZE: The Secret Language of Cells: What Biological Conversations Tell Us About the Brain-Body Connection, and Life Itself, by Jon Lieff MD (BenBella Books)
72. SELF HELP
GOLD: Blaze Your Own Trail: An Interactive Guide to Navigating Life with Confidence, Solidarity, and Compassion, by Rebekah Bastian (Berrett-Koehler Publishers)
SILVER: Your Goal Guide: A Roadmap for Setting, Planning and Achieving Your Goals, by Debra Eckerling (Mango Publishing)
BRONZE: But First, Save Ten: The One Simple Money Move That Will Change Your Life, by Sarah-Catherine Gutierrez (Et Alia Press)
73. SEXUALITY/RELATIONSHIPS
GOLD: Post-Divorce Bliss: Ending Us & Finding Me, by Jude Walsh (Morgan James Publishing)
SILVER: Gay the Pray Away: Healing Your Life, Love, and Relationships from the Harms of LGBT Conversion Therapy, by Erika Allison (Difference Press)
BRONZE: I Have a Secret, by Andrew Barnett; illustrated by Andrea Fietta (Grateful Steps Foundation)
74. TRANSPORTATION (AUTO/AVIATION/RAILROAD)
GOLD: Walkable Cities: Revitalization, Vibrancy, and Sustainable Consumption, by Carlos J. L. Balsas (State University of New York Press)
SILVER: 1930 Manhattan to Managua, North America's First Transnational Automobile Trip, by Arthur Lyon (George F. Thompson Publishing)
BRONZE: The Los Angeles & Salt Lake Railroad Company: The Historic Union Pacific Salt Lake Route, by John R. Signor (Golden West Books)
75. TRAVEL – ESSAY
GOLD: Bad Tourist: Misadventures in Love and Travel, by Suzanne Roberts (University of Nebraska Press)
SILVER(tie): Nobody Hitchhikes Anymore, by Ed Griffin-Nolan (Rootstock Publishing)
It's Your Camino: One Couple's 500 - Mile Pilgrimage Across Spain, by Kenneth R. Strange Jr. (Elite Authors)
BRONZE: The Last Passenger Train: A Rail Journey across Canada, by Robert M. Goldstein (Rivendell Publishing Northwest)

76. TRAVEL – GUIDEBOOK
GOLD: Exploring Wine Regions - Bordeaux France: Discover Wine, Food, Castles, and the French Way of Life, Text and photography by Michael C. Higgins, PhD (International Exploration Society)
SILVER: Soul of Venice: A Guide to 30 Exceptional Experiences, by Servane Giol and Thomas Jonglez (Jonglez Publishing)
BRONZE: Kentucky Bourbon Country: The Essential Travel Guide (Third Edition), by Susan Reigler (University Press of Kentucky)
77. WOMEN'S ISSUES
GOLD: Raising Our Hands: How White Women Can Stop Avoiding Hard Conversations, Start Accepting Responsibility, and Find Our Place on the New Frontlines, by Jenna Arnold (BenBella Books)
SILVER: Resilience Is Futile: The Life and Death and Life of Julie S. Lalonde, by Julie S. Lalonde (Between the Lines)
BRONZE: Advancing Reproductive Choice: Leading with Conviction and Compassion, by Elizabeth S. Maguire (Mont Boron Press)
78. WRITING/PUBLISHING
GOLD: So You Want to Be a Novelist: A Memoir & Manifesto, by John Sealy (Haywire Books)
SILVER (tie): Entrepreneur to Author: 5 Steps to Writing and Publishing a Nonfiction Book that Builds Authority and Grows Your Business, by Scott A. MacMillan (Grammar Factory Publishing)
Self-Publish & Succeed: The 'No Boring Books" Way to Write a Non-Fiction Book that Sells, by Julie Broad (Stick Horse Publishing)
BRONZE: Book Title Generator: A Proven System in Naming Your Book, by Scott Lorenz (Westwind Book Marketing)
79. BOOK/AUTHOR/PUBLISHER WEBSITE
GOLD: https://jacklegpress.org/
SILVER: https://www.melissaannfischer.com/
BRONZE: https://www.intothecarpathians.com
80. COVER DESIGN – FICTION
GOLD: Angeleños: L.A.'s Golden Age, by Ron Schuler; Cover design by Nick Caruso, with illustrations by Mark Bender (Marquez Press)
SILVER: Across the Deep, by Lisa McGuinness; Cover design by Hugh D'Andrade (Bonhomie Press)
BRONZE: The Night Bazaar Venice: Thirteen Tales of Forbidden Wishes and Dangerous Desires, edited by Lenore Hart; cover design by Naia Poyer (Northampton House Press)
81. COVER DESIGN – NON-FICTION
GOLD: 7 Lessons for Dreamers & Makers, by Savannah College of Art and Design; illustrations by Michael Mullan (Savannah College of Art and Design)
SILVER: Run, Walk, Crawl: A Caregiver Caught Between Generations, by Sarabeth Persiani; cover design by Tony Persiani (We Are Sharing The Sun)
BRONZE (tie): Food Americana: The Remarkable People and Incredible Stories Behind America's Favorite Dishes, by David Page; cover design by Morgane Leoni (Mango Publishing Group)
The Future of Science is Female: The Brilliant Minds Shaping the 21st Century, by Zara Stone; cover Art by Jermaine Lau (Mango Publishing Group)
82. COVER DESIGN - NON-FICTION OVERSIZE
GOLD: Spirits of the Coast: Orcas in Science, Art, and History, edited by Martha Black, Lorne Hammond and Gavin Hanke, with Nikki Sanchez; design by Lara Minja, Lime Design, Inc. (The Royal BC Museum)
SILVER: California Indian Basketry: Ikons of the Florescence, by Wayne A. Thompson, Eugene S. Meieran, edited by Alan P. Garfinkel; cover design by Kathleen Wise (Sunbelt Publications Inc.)
BRONZE: Constant Impermanence, by Lucinda Bunnen; design by Laurie Shock (Lubo Press)
83. BEST FIRST BOOK - FICTION
GOLD (tie): Finding Napoleon, by Margaret Rodenberg (She Writes Press)
Bells for Eli, by Susan Beckham Zurenda (Mercer University Press)
SILVER: Daughter of the Salt King, by A.S. Thornton (CamCat Books)
BRONZE: Toward the Light, by Bonnar Spring (Oceanview Publishing)
83b BEST FIRST BOOK - JUV/YA
GOLD: Nutmeg Street: Egyptian Secrets, by Sherrill Joseph (Acorn Publishing)
SILVER: Equillian's Key, by K.L. Harris (Make-Believe Press)
BRONZE: Ice Queen, by Felicia Farber (Self-Published)
84. BEST FIRST BOOK - NON-FICTION
GOLD: The Girl Who Said Goodbye: A Memoir of a Khmer Rouge Survivor, by Heather Allen (Self-Published)
SILVER: Dream It & Do It: 100 Possibilities, Stories, Real-Life Role Models for Girls and Boys, by Holly A. Sharp (Dream It & Do It)
BRONZE: Angelina's Opinions, by Angelina Wang (Tyldoweb)
85. BOOK SERIES - FICTION
GOLD: The Henrietta and Inspector Howard Series, by Michelle Cox (She Writes Press)
SILVER: Being Mary Ro/The Promise/The Liars, by Ida Linehan Young (Flanker Press)
BRONZE (tie): Best Microfiction Anthology Series, edited by Meg Pokrass and Gary Fincke (Pelekinesis)
The Callahan Security Series, by Lori Matthews (Wild Coyote Press)
86. BOOK SERIES - NON-FICTION
GOLD: Savoring the Olde Ways Series, by Carole Bumpus (She Writes Press)
SILVER: Who the Hell Is...? Series, by various authors (Bowden & Brazil Ltd)
BRONZE: 7 Testaments Series, by Brian Arthur Brown (Rowman & Littlefield)
87. AUDIOBOOK - FICTION
GOLD: Thwarted Queen, by Cynthia Sally Haggard; read by Diana Croft (Spun Stories Press & Findaway Voices)
SILVER: Queen of the Warrior Bees, by Jean Gill; read by Jannie Meisberger (The 13th Sign)
BRONZE: Not For You To Know, by Abdulilah Hamadi; read by Matthew Welding and Carol Carpenter (Abdulilah Hamadi)
88. AUDIOBOOK - NON-FICTION
GOLD: Tribal Abundance: Living Courageously in an Uncertain World, by Ildiko Oravecz; read by Star Triana (Ildiko Oravecz)
SILVER: Regenerative Purpose: The Dynamic Nature of the Way We Choose Work, by Wendy May (Wendy May)
BRONZE: The Culture Solution, by Matthew Kelly; read by James Naughton (Floyd Consulting)
REGIONAL CATEGORIES
US NORTHEAST – BEST REGIONAL FICTION
GOLD: Hidden Falls, by Kevin Myers (Beaufort Books)
SILVER: Cargill Falls, by William Lychack (Braddock Avenue Books)
BRONZE: Camper Girl, by Glenn Erick Miler (Fitzroy Books)
US NORTHEAST – BEST REGIONAL NON-FICTION
GOLD: Block, Paper, Chisels: Prints from New Hampshire's Monadnock Region, by Kim Cunningham (Bauhan Publishing)
SILVER: At Home in the Northern Forest: Photographs of the Changing Vermont Landscape, by John Huddleston (George F. Thompson Publishing)
BRONZE: Ghost Signs: Clues to Downtown New York's Past, by Frank Mastropolo (Schiffer Publishing)
MID-ATLANTIC – BEST REGIONAL FICTION
GOLD: The Distance from Four Points, by Margo Orlando Littell (University of New Orleans Press)
SILVER: The Sound of Wings, by Suzanne Simonetti (She Writes Press)
BRONZE: The Other Morgans, by Carter Taylor Seaton (KöehlerBooks)
MID-ATLANTIC – BEST REGIONAL NON-FICTION
GOLD: The Hunting Horn: What to Know and How to Know It, by Grosvenor Merle-Smith (Dementi Milestone Publishing)
SILVER: Such Splendid Prisons: Diplomatic Detainment in America During World War II, by Harvey Solomon (Potomac Books)
BRONZE: Banished from Johnstown: Racist Backlash in Pennsylvania, by Cody McDevitt (The History Press)
SOUTHEAST – BEST REGIONAL FICTION
GOLD: Whereabouts, by Scott Gould (Koehler Books)
SILVER: The Last List of Miss Judith Kratt, by Andrea Bobotis (Sourcebooks Landmark)
BRONZE: Blood Moon Rising, by Richard Conrath (Gulf Shore Press)
SOUTHEAST – BEST REGIONAL NON-FICTION
GOLD: Wilmington's Lie: The Murderous Coup of 1898 and the Rise of White Supremacy, by David Zucchino (Grove Press)
SILVER: For the Hog Killing, 1979, by Tanya Amyx Berry (Fireside Industries)
BRONZE: A Smoky Mountain Boyhood: Memories, Musings, and More, by Jim Casada (The University of Tennessee Press)
SOUTH – BEST REGIONAL FICTION
GOLD: How Fire Runs, by Charles Dodd White (A Swallow Press Book)
SILVER: Found in Pieces, by George Rollie Adams (Barn Loft Press)
BRONZE: Stork Bite, by L.K. Simonds (Self-Published)
SOUTH – BEST REGIONAL NON-FICTION
GOLD: Destined to Die Young, by Sally A. Hoedel (Self-Published)
SILVER: Conversations with US - American Southwest: Two Wheels -- Fifty States -- Hundreds of Voices -- One America, by Chris Register (Spoke & Word Books)
BRONZE: The King of Highbanks Road: Rediscovering Dad, Rural America and Learning to Love Home Again, by Steve Watkins (Pilgrim Publishing)
GREAT LAKES – BEST REGIONAL FICTION
GOLD: A Small Earnest Question, by J. F. Riordan (Beaufort Books)
SILVER: A Place Remote, by Gwen Goodkin (West Virginia University Press)
BRONZE: You're in the Wrong Place, by Joseph Harris (Made in Michigan Writers Series)
GREAT LAKES – BEST REGIONAL NON-FICTION
GOLD: Chasing Indiana's Game: The Hoosier Hardwood Project, by Chris Smith and Michael E. Keating (Indiana University Press)
SILVER: The Cadottes: A Fur Trade Family on Lake Superior, by Robert Silbernagel (Wisconsin Historical Society Press)
BRONZE: Midwest Futures, by Phil Christman (Belt Publishing)
MIDWEST – BEST REGIONAL FICTION
GOLD: The River Jewel: A Letter Series Novella, by Kathleen Shoop (Kathleen Shoop)
SILVER: Everyone Dies Famous, by Len Joy (BQB Publishing)
BRONZE: Rock 'n Fire, by Mark Stallard (Kaw Valley Books)
MIDWEST – BEST REGIONAL NON-FICTION
GOLD: The Beautiful Snow: The Ingalls Family, the Railroads, and the Hard Winter of 1880-81, by Cindy Wilson (Beaver's Pond Press)
SILVER: When the White Pine Was King: A History of Lumberjacks, Log Drives, and Sawdust Cities in Wisconsin, by Jerry Apps (Wisconsin Historical Society Press)
BRONZE: Groundbreakers, Rule-breakers & Rebels: 50 Unstoppable St. Louis Women, by Katie J. Moon; illustrated by Rori! (Missouri Historical Society Press)
WEST-MOUNTAIN – BEST REGIONAL FICTION
GOLD: Answer Creek, by Ashley E. Sweeney (She Writes Press)
SILVER: Nineteen Forty-Five, by Brian Striefel (Hildebrand Books)
BRONZE: A Noble Calling, by Rhona Weaver (Two Oaks Press)
WEST-MOUNTAIN – BEST REGIONAL NON-FICTION
GOLD: A Corner of Space and Time: Lee Nye's Eddie's Club Portraits,by Jean Belangie-Nye (Nye Imagery/The Design Cooperative)
SILVER: A Desert Feast: Celebrating Tucson's Culinary Heritage, by Caroline Niethammer (University of Arizona Press)
BRONZE: The Outlaw's Violin, by Nicholas Clapp (Sunbelt Publications)
WEST-PACIFIC – BEST REGIONAL FICTION
GOLD: Prospects of a Woman, by Wendy Voorsanger (She Writes Press)
SILVER: The Road to Delano, by John DeSimone (Rare Bird)
BRONZE (tie): The Aloha Spirit, by Linda Ulleseit (She Writes Press)
Wild Rivers, Wild Rose,by Sarah Birdsall (University of Alaska Press)
WEST-PACIFIC – BEST REGIONAL NON-FICTION
GOLD: Food People (Are the Best People), by Kristen Loken (Acorn Press)
SILVER: California Indian Basketry: Icons of the Florescence, by Wayne A. Thompson and Eugene S. Meieran (Sunbelt Publications)
BRONZE: Where the World Begins: Sonoma Mountain Stories, by Arthur Dawson with Meg Beeler, Rebecca Lawton and Tracy Salcedo; photography by Ed Cooper, Scott Hess, Ulrich Kolbe, and others (Sonoma Mountain Preservation)
CANADA-EAST – BEST REGIONAL FICTION
GOLD: The Woman in the Attic, by Emily Hepditch (Flanker Press)
SILVER: Kinmount, by Rod Carley (Latitude 46)
BRONZE: Dancing with Chairs in the Music House, by Caro Soles (Inanna Publication)
CANADA-EAST – BEST REGIONAL NON-FICTION
GOLD: Finding Our Niche: Toward a Restorative Human Ecology, by Philp A. Loring (Fernwood Publishing)
SILVER: Prince Edward: A Four Season County, photography by Peggy deWitt, Rob Garden, Phil Norton, and Jason Pettit; text by Bryan Davies & Helen Dow; creative direction by Gary & Joanie McGuffin (Tagona Press, Sault Ste Marie)
BRONZE: Quarantine: What is Old is New, by Ian Arthur Cameron, M.D. (New World Publishing)
CANADA-WEST – BEST REGIONAL FICTION
GOLD: Fanonymous, by M.C. Joudrey (At Bay Press)
SILVER: Rabbit, Rabbit, Rabbit, by Valerie Dunsmore (FriesenPress)
BRONZE: Remy's Dilemma: Special Delivery, by Andrew Snook (FriesenPress)
CANADA-WEST – BEST REGIONAL NON-FICTION
GOLD: Spirits of the Coast: Orcas in Science, Art, and History, edited by Martha Black, Lorne Hammond, and Gavin Hanke, with Nikki Sanchez (Royal BC Museum)
SILVER: Leading at the Edge: True Tales from Canadian Police in Peacebuilding and Peacekeeping Missions Around the World, by Ben J.S. Maure, M.S.C. (Self-Published)
BRONZE: A Paramedic's Tales: Hilarious, Horrible and Heartwarming True Stories, by Graeme Taylor (Harbour Publishing)
AUSTRALIA/NEW ZEALAND/PACIFIC RIM – BEST REGIONAL FICTION
GOLD: Pelsaert's Nightmare, by Gregory Warwick Hansen (The Grayson Press)
SILVER: Haunting in Hartley, by Janice Tremayne (Millport Press)
BRONZE: When in Vanuatu, by Nicki Chen (She Writes Press)
AUSTRALIA/NEW ZEALAND/PACIFIC RIM – BEST REGIONAL NON-FICTION
GOLD: Tiwi: Art & Artists, edited by Judith Ryan AM (National Gallery of Victoria)
SILVER: Unite, by Julia Steel (Self-Published)
BRONZE: The Neglected North Island: New Zealand's Other Half, by Mary Jane Walker (A Maverick Traveller Ltd.)
EUROPE – BEST REGIONAL FICTION
GOLD: In the Event of Contact, by Ethel Rohan (Dzanc Books)
SILVER: The Transaction, by Guglielmo D'Izzia (Guernica Editions)
BRONZE: Shuggie Bain, by Douglas Stuart (Grove Press)
EUROPE – BEST REGIONAL NON-FICTION
GOLD: The Landlady Quintet: Chance Encounters and Lasting Impressions, by John H. Randle (Words Indeed)
SILVER: Sex, Drugs, and Fashion in 1970s Madrid, by Francisco Fernández de Alba (University of Toronto Press)
BRONZE: The Diary of Countess Anna Maria Berezowska: A True Story, edited by John A. Stelnicki and Iris Hart (Self-Published)
E-BOOK CATEGORIES

E1. BEST ADULT FICTION E-BOOK
GOLD: The Exit Strategy, by Lainey Cameron (The Wild Rose Press)
SILVER: The Weight of Salt, by Sandra Montanino (Edwards Publishing)
BRONZE (tie): Tell Me You Love Me, by Kathleen Stone (CreateSpace)
The Heart of a Hussar, by Griffin Brady (Self-Published)
E2. BEST ROMANCE/EROTICA E-BOOK
GOLD: Third Man In, by G.K. Brady (Trefoil Publishing)
SILVER: Heart Failure, by Chris Zett (Ylva Publishing)
BRONZE: The Billionaire is Conned, by Kyra Radcliff (Dawn Hill Publications)
E3. BEST MYSTERY/THRILLER E-BOOK
GOLD (tie): The Elizabeth Walker Affair, by Robert Lane (Mason Alley Publishing)
A Simple Lie, by Mary Bush (Bloodhound Books)
SILVER: The Roach, by Rhett C. Bruno (Aethon Books)
BRONZE: Larceny at the Library, by Colleen J. Shogan (Camel Press)
E4. BEST SCI-FI/FANTASY/HORROR E-BOOK
GOLD (tie): Call Me Dragon, by Marc Secchia (Self-Published)
Athena's Child, by Hannah Lynn (Self-Published)
SILVER: Dreams of the Dying, by Nicolas Lietzau (Nicolas Lietzau)
BRONZE: Citrus, by Tabitha Kumwembe (Self-Published)
E5. BEST ADULT NON-FICTION PERSONAL E-BOOK
GOLD: Terroir: Love, Out of Place, by Natasha Saje (Trinity University Press)
SILVER: Luck Times Two, An Adoption Memoir, by Sandra Wilson (Eloise Anthony Publishing House)
BRONZE: Pretty Girls Don't Get Cancer, by M. Patricia Diaz (BookBaby)
E6. BEST ADULT NON-FICTION INFORMATIONAL E-BOOK
GOLD: Feral Atlas, Edited by Anna Lowenhaupt Tsing, Jennifer Deger, Alder Keleman Saxena, and Feifei Zhou (Stanford University Press)
SILVER: Barack Obama: Uncommon Grace, by Richard Cahan and Michael Williams (CityFiles Press)
BRONZE: Survive & Thrive: Entrepreneurship Frameworks That Work, by Paul Kewene-Hite (Mātanga Hāpai Limited)
E7. JUVENILE/YOUNG ADULT FICTION E-BOOK
GOLD: No Fences in Alaska, by Glen Sobey (Skipstone Publishing)
SILVER: The Devil's Tree, by Susan McCauley (Celtic Sea Entertainment)
BRONZE (tie): Finding Frances, by Kelly Vincent (The Wild Rose Press)
Love at the Center of Grief, by Cindy McIntyre (Angel Pin Publishing)
E8. BEST CHILDREN'S ILLUSTRATED E-BOOK
GOLD: Frankie the Ferret, by Kimberley Paterson (Self-Published)
SILVER: Evie's Field Day: More Than One Way to Win, by Claire Annette Noland (A Field Trip Life)
BRONZE: Bailey Bloom and the Battle of the Bug, by Jill Rosensweig (Zoeicky Press)
E9. BEST REGIONAL E-BOOK – FICTION
GOLD: The Agent, by Marsha Roberts (Easy Riter Press)
SILVER: Boomerang Gold, by Dion Mayne with Paul Richardson (Lulu)
BRONZE: In This Land of Plenty, by Mary Smathers (Self-Published)
E10. BEST REGIONAL E-BOOK – NON-FICTION
GOLD: There is Nothing to Fix: Becoming Whole Through Radical Self-Acceptance, by Suzanne Jones (Suzanne E. Jones)
SILVER: The Maple Leaf Effect: An Immigrant's One-Stop-Guide to Transitioning and Thriving in Canada or Anywhere, by Nalini Chariandy (Black Card Books)
BRONZE: Ethical Profit: A Guide to Increasing Profit Using Sustainable Business Practices, by Samantha Richardson (CreateSpace)
E11. BEST E-BOOK DESIGN
GOLD: Welcome to Koine Greek: Volume one of the Koine Immersion Series, by Stephen Reasor (GlossaHouse)
SILVER: Soul Seeker, by Kaylin McFarren; illustrated by Amanda Tomo Yoshida (Creative Edge Publishing)
BRONZE: My Life as a 50+ Year-Old White Male: How a Mixed-Race Woman Stumbled Into Direct-Response Copywriting and Succeeded, by Carline Anglade-Cole (Cole Marketing Solutions, Inc)
---
Comments
---