The Family Business -- An Excerpt
"In these earliest days of the Ingram Book Company, it was becoming clear that the intermediary function could be a daunting, complicated task. Connecting publishers and their products with retail booksellers and their customers required the rapid but careful management of a vast volume of data, requiring the development of new tools and procedures that did not as yet exist. Sorting this out led, in 1972, the launch of Ingram's microfiche revolution. To understand its significance, you need to know a little about the cumbersome, inefficient book distribution system that existed when the fledgling Ingram Book Company was first securing its foothold in the publishing business.
"At that time, thousands of bookstores mostly ordered their stock directly from publishers, of which there were literally hundreds, including dozens of big ones. Because most orders were small and the convention was that the bookstores paid 'the freight' (that is, the shipping costs), publishers shipped most of the stock the cheapest way, which was the postal service's fourth-class book rate. (This was a slow but very economical shipping method whose origins can be traced back to Benjamin Franklin and the other founders of our nation. Eager to make the postal service a tool for unifying, informing, and educating the far-flung population of the brand-new United States, they mandated that printed materials, including books, should be delivered at the lowest price possible. The arrangement persists today as the Media Mail service.)
"Furthermore, the extremely decentralized and fragmented nature of the book market, with its hundreds of vendors and thousands of buyers, all operating independently, meant that each store had many small book orders to deal with all the time, with very uncertain delivery windows. And in those pre-computer days, just comparing deliveries to orders was daunting.
"An efficient, unified system of nationwide book wholesalers could have simplified matters. But no such system existed in the early 1970s."
Independent Publisher on Instagram
Indie Groundbreaking Book
The Family Business
How Ingram Transformed the World of Books
Here is the story of a massively powerful company that everyone in publishing and bookselling does business with — but that few really understand.
This long-overdue business biography tells the inside story of a great American family-owned business, one that has an impressive 50-year history by any standard. But to those of us involved in book publishing and bookselling, this company -- Ingram -- has been an important part of our business lives during its five-decade journey.
It's not a rags-to-riches tale, because the Ingram family was well-established in American businesses dating back to the early 1800's, in timber, textiles, oil and shipping. But their 50-year venture into books -- begun as a favor for a family friend -- transformed the global book business as we know it.
The Nashville-based Ingram family kicked off their foray into books with the purchase of the Tennessee School Book Depository. Textbooks are considered a very "safe" aspect of the book business, because the titles are pre-determined, purchased with government-directed funds, and rarely returned. Compare this to trade publishing, described back in the '70s this way: "The problem with book publishing is that it's made up of English majors trying to do math."
"Thus textbook sales are slow, steady, predictable, and boring," writes author Keel Hunt. "Trade sales are prone to boom and bust, with sudden bestsellers emerging unpredictably while seemingly promising titles often flop spectacularly."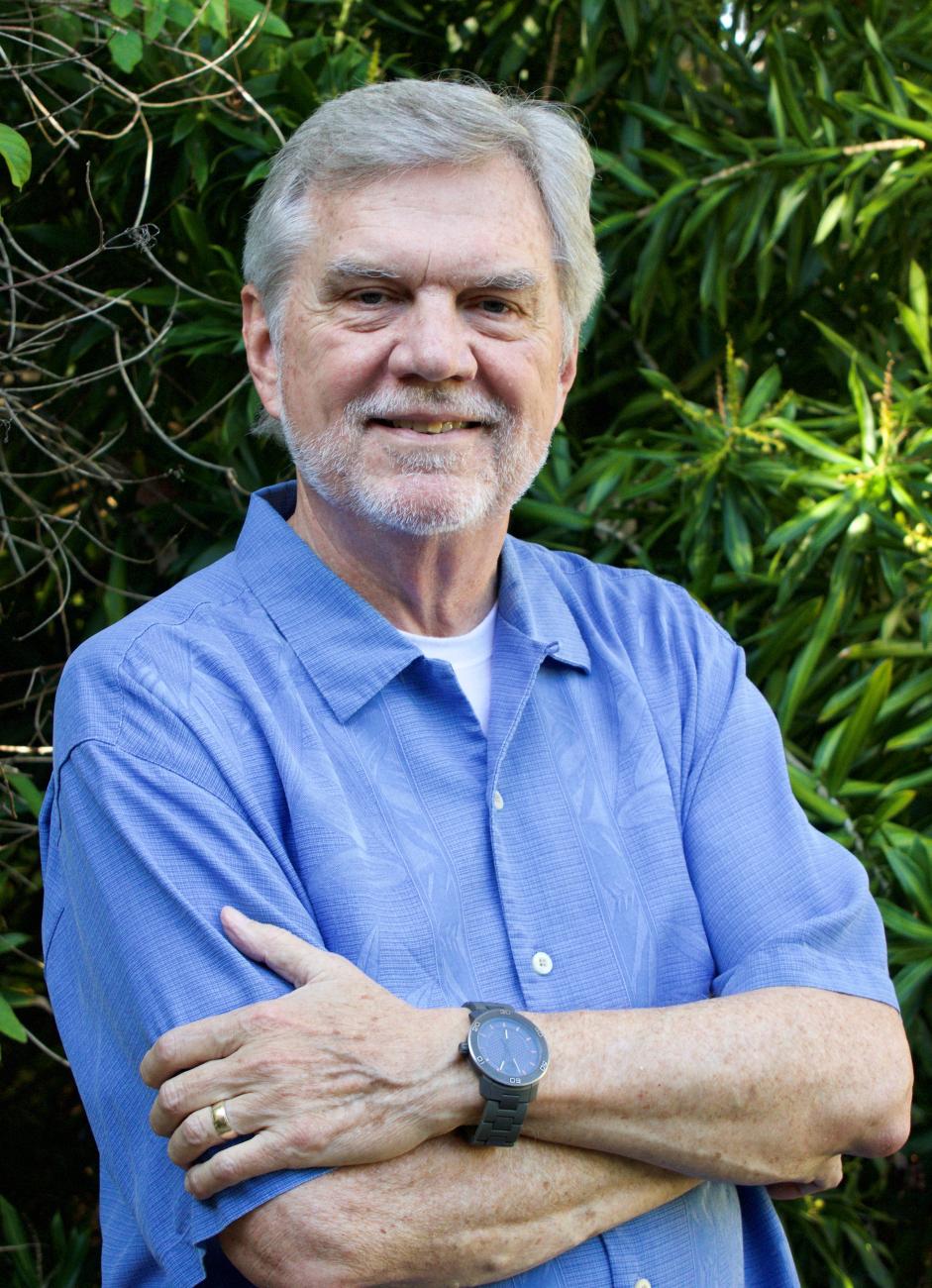 Hunt then sets the stage for what the extremely smart, ambitious Ingram family would face as they began to test the waters of trade distribution, saying "the world of publishing presents a challenging business environment, to say the least -- one in which finding the funds to innovate, modernize, and grow the business is not easy." As it turned out, the Ingrams were not intimidated one bit. Starting with a list of 500 trade titles and two staff members' wives calling bookstores, a wave of success began that would build to 400,000 titles by 1998. They began innovating, modernizing, and growing right away, and Hunt's telling of it reads like an adventure novel. And anyone who's been involved in books since 1970 is at least a bit player in that drama.
The first of many innovative modernizations, in 1972, was the "microfiche revolution," which allowed booksellers and librarians to look up and order books quickly and efficiently. Finally there was a way to manage inventory, bringing an increase from a 10 to a 90 percent fill rate on a typical bookstore order. Within 18 months, 10,000 book retailers had signed on. It was the first step toward bringing bookselling into the modern age.
More highlights:
•
The introduction of the Ingram microfiche reader in 1972 and how it catapulted book retailing into the electronic era
•
Ingram's network of coast-to-coast distribution centers turning U.S. book publishing into a truly national business for the first time
•
Ingram using fast-growing video, software, magazine, and international wholesaling operations to create a phenomenal record of expansion, growing from a million-dollar company into a billion-dollar giant in just two decades
•
Two of book publishing's most powerful organizations—Ingram and Barnes & Noble—almost coming within a hair's breadth of merging, and how the deal fell apart at the eleventh hour
•
Ingram's unparalleled ability to rapidly fulfill product orders empowering Amazon's unique customer service model and enabling its explosive growth
•
Lightning Source, a technological marvel spawned by Ingram, converting the "long tail" of niche books from a costly headache for publishers and retailers into a steady source of profitable sales
•
Ingram's transformation of the book supply chain enabling countless booksellers and publishers to survive and even thrive in the disruptive era of Covid-19
From "safe" textbooks, to a distribution revolution, to a solution for keeping hundreds of thousands of backlist titles "in print" through print-on-demand, Ingram is one of those indispensable forces you may know little about -- but couldn't live without.
Keel Hunt sums up the future outlook: "Today, with Ingram's expanding portfolio of service and infrastructure businesses playing an ever-growing role in the world of publishing, the company stands ready to help lead the industry into an era of even more dramatic change."
* * * * *
by Keel Hunt
231 page hardcover; $24.97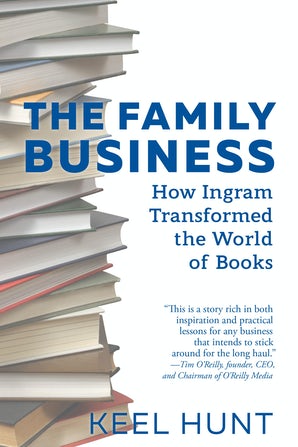 ISBN: 978-1513267210
West Margin Press (2021)
About the author:
Keel Hunt is the author of two books on Tennessee political history and has been a columnist for the USA Today Tennessee network since 2013. In his early career, he was a journalist and Washington correspondent. He has been an adviser to the Ingram family and Ingram businesses since 1995 and lives in Nashville, Tennessee.
---
Comments
---